Institute for Empathy and Compassion
at University of California San Diego 
neubiology of compassion

addressing physician burnout


Executive Team
With Landmark Gift, UC San Diego Will Map Compassion in the Brain, then Prove its Power
The new T. Denny Sanford Institute for Empathy and Compassion at UC San Diego, funded by the South Dakota businessman and philanthropist, will conduct innovative research into the neurological basis of compassion, establishing the empirical evidence required to design a compassion-focused curriculum for training new generations of medical professionals and developing new methods to protect and promote the well-being of current clinicians and their patients. For more information, visit
https://compassion.ucsd.edu
Sanford Gift to Fund Compassion Research at UC San Diego
Among other things, the gift is intended to address burnout among physicians and medical students
By
Brad Graves 
Jul 24, 2019
In a statement thanking the university's benefactor, Chancellor Pradeep Khosla said that a "multidisciplinary, collaborative effort that builds upon our existing leadership in neuroscience to understand the expression of and capacity for compassion and empathy is exactly what UC San Diego is known to do."
Billionaire donates $100 million to compassion research after conversation with Dalai Lama
BY
LILLY GREENBLATT
|
JULY 25, 2019
Banking billionaire Denny Sanford 
has donated
 $100 million to UC San Diego (UCSD) for the scientific study of empathy and compassion. Sanford said that the donation was inspired by a private meeting he had with the Dalai Lama in 2017, when His Holiness gave a commencement address at UCSD.
Older Listing
Center for Empathy and Compassion - San Diego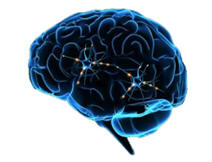 Established in 2012, the Center for Science and Education of Empathy and Compassion (SEEC) is a collaboration of scientists and lay members of the community who are committed to understanding the brain's role in and developing ways to increase empathy and compassion.
Vision
A scientific and lay community that understands the neural basis for empathy and compassion and uses newly developed insights and tools to create methods to enhance the ability of humans to practice these mental states.
William Mobley
 Co-Director
Compassion Institute™ Announces Joint Initiative to Transform Medical Education with University of California San Diego (UCSD) in New T. Denny Sanford Institute for Empathy and Compassion.
HALF MOON BAY, CA., July 22, 2019 — Compassion Institute, a global compassion education advocate and provider, is to partner with UCSD's new T. Denny Sanford Institute to make compassion-driven medicine a reality.
This new Institute will be the first organization to integrate scientific inquiry with evidence-based compassion training, providing skills and tools tailored to medical students and practicing physicians. This new education model will be known as The Sanford Method™ in honor of T. Denny Sanford, whose generous financial commitment has made the initiative possible.
The Compassion Institute will work closely with members of the scientific and teaching staff of T. Denny Sanford Institute to research and develop innovative compassion-based programs for integration into the medical school curricula, and support practicing clinicians everywhere.