Autism Research Centre - Cambridge University - UK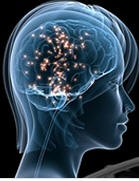 "The mission of the ARC is to understand the biomedical causes of autism spectrum conditions, and develop new and validated methods for assessment and intervention. The ARC fosters collaboration between scientists in Cambridge University and outside, to accelerate this mission.
The ARC is situated within the School of Clinical Medicine in the Department of Psychiatry, at the University of Cambridge. It brings together scientists working on autism from around the University of Cambridge. It also has major collaborations with other universities, and works closely with clinical and voluntary sector services. The ARC has approximately 30 research scientists and support staff, drawn from a range of disciplines (cognitive neuroscience, psychiatry, paediatrics, neonatology, genetics, and biochemistry)."
Simon Baron-Cohen: Empathy and the Science of Evil
Professor of Developmental Psychopathology and Director of the Autism Research Centre at Cambridge University.