Lesson A :   Empathy As Feeling Into

Feeling into self, others and life.
"In empathic listening, you listen with your ears, but you also, and more importantly, listen with your eyes and with your heart. You listen for feeling, for meaning. You listen for behavior. You use your right brain as well as your left. You sense, you intuit, you feel..." Stephen R. Covey
"Empathy is about feeling into them. It is the displacement of ego from the center of one's consciousness, involving the broadening of one's understanding that results from the adoption of another's perspective." Susan Sontag
"The best and most beautiful things in the world cannot be seen or even touched. They must be felt with the heart." Helen Keller 
"Being listened to by someone who understands makes it possible for persons to listen more accurately to themselves, with greater empathy toward their own visceral experiencing, their own vaguely felt meanings."  Carl Rogers
=============================
Readings: 1 to 2 hours

Carl Rogers - Empathic: An Unappreciated Way of Being.
Learn Empathic listening



Workshop: 3 hours
Assignments
Facilitators

 Notes:
=============================
Definition of Empathy
When you dig into the meaning of the word you find there are many definitions of empathy.  When reading academic papers they often start with this acknowledgement. 
Feeling into


The origination of the word empathy was to describe the experience of feeling into a work of art.  A German philosopher by the name of 
Robert Vischer
coined word, Einfuhlung, which in the German means 'in-feeling'  or 'feeling-into'. 
This is the starting point for the definition we will use and build on.
When you look at a work of art, different feelings emerge.
Look into these paintings and notice the feelings that arise in your body
At Eternity's Gate, 1890,Vincent Van Gogh.
Reine Lefebre and Margot before a Window), c.1902  Mary Cassatt
The Scream - 
Edvard Munch
Romeo and Juliet  
Frank Dicksee
Feeling into a Statue
We can also feel into a 
sculpture
 and sense the feelings that arise.
The Thinker in 
The Gates of Hell
 at the 
Musée Rodin
Feeling into the Experience of Other People
Feeling into your own bodily experience. Self Empathy


Feeling into nature and our environment
A painting and a photo of Yosemite Valley.  Notice, what sensations arise as you feel into this painting and photo?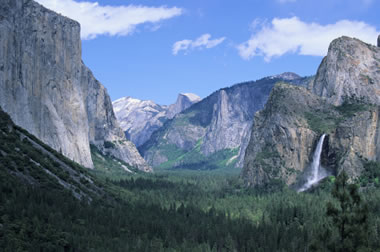 What does your immediate environment feeling like?
Look around where you are. What does the room or space you are right now feel like?
How Empathic Are You?
Take the test to read the feelings in the eyes.


Expanding with Imagination
Expanding with Dialog
Expanding with Relational Empathy

Assignments
There are a variety of definitions of empathy.  Some say there are as many definitions as people to define it.  
This is how we define it. 

Empathy is the process and felt experience of feeling and sensing our way into the our own and others visceral (IE. 

relating to deep inward feelings rather than to the intellect) 

feelings.

 Feel our way into these pictures and name the feeling they are experiencing.
How to convey the feeling part of empathy?
Reason versus Feeling.
Imaginative Empathy
Do the empathy test.

In this test we check our ability to feel into the feelings expressed 

Look at pictures of Feelings


Empathic Listening. feeling into someone elses experience. 


Reason, Thought versus Feeling
Questions
What does empathy feel like to you.
What does reason feel like?
What does though feel like?


The feeling of control and suppression of feelings.
Feeling into is a constant opening into. In work, we may need to focus 
fear suppresses and shuts down. So to open up fear we can feel into it.
anxiety suppresses and shuts down. So we can feel into anxiety.
It becomes a way of being, 
Empathic Connection. 
When feeling into each others experience, a resonance of feelings happens, like two guitar strings  and that resonance has a feeling as well. In the body Oxytocin is released and feeling of warmth and calm can arise.
Other feeling ideas to Sort
develop a feeling vocabulary
act out feelings
express your feeling as words
express your feeling as a motion
express your feeling as  music, writing, photography, painting, film-making, dancing
Do feeling roll plays, (creativity and fear dialog.)
Read a feeling book and act out the feelings