We are also on facebook, twitter and blogspot


「最後は満場の客席からの拍手に答えて伸行君は「熊本の皆さんへの思いを手向けて弾きます」ということでベートーヴェンの『悲愴』の2楽章を演奏。 - ゲルギエフとの共演」 ("At the end Nobuyuki-kun played the second movement of the 'Pathetique' in response to applause from the entire audience, which 'I played with thoughts of everyone in Kumamoto.' "
--2016-04-26, blog post of Dr. Masahiro Kawakami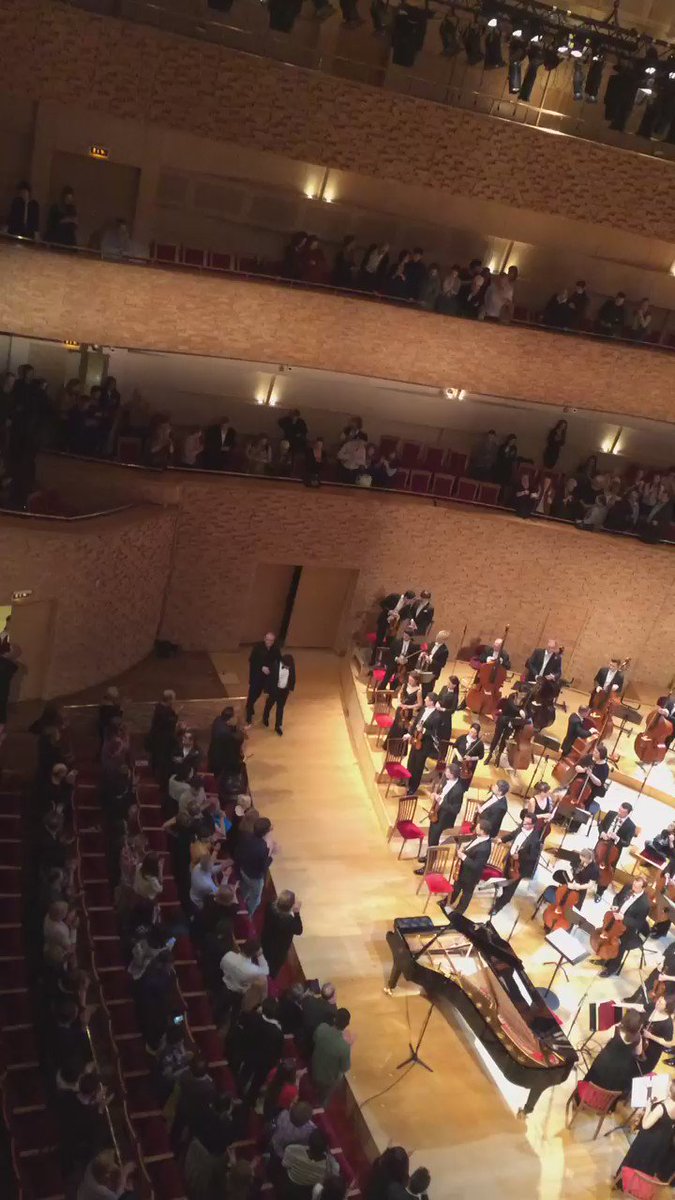 Photo source:
Tweet by Mariinsky Theatre
♪ Now that Nobu has finished his Europe/Russia tour,  Nobu will stay in Japan from now through June, when he comes to the U.S.A to perform with the Orpheus Chamber Orchestra.  Nobu's next public performance is in Japan on May 7 (Saturday), when he plays Rachmaninov's Piano Concerto No. 2 with Conductor: Vladimir Ashkenazy and the Miyazaki International Music Festival Orchestra -- sold out for months.

♪ What a fortnight this has been for Mr. Nobuyuki Tsujii -- Please read about his various performances here


♪ April 28

I just came upon this
nice blog post dated April 19
by Mrs. Itsuko Tsujii, which I overlooked while in London.
コンサート
concert
2016-04-19 14:02:54
ロンドンの歴史ある「ウィグモアホール」で、
伸行がリサイタルをさせて頂きました。
楽屋にはルービンシュタインやブレンデルなど、
錚々たるピアニストのお写真やサインがありました。
次のコンサートは、
リバプールでコンチェルトです。
"At London's historic '
Wigmore Hall
,' Nobuyuki was allowed to hold a recital.
In the quiet dressing room, there are autographed photographs of pianists such as Rubinstein and Brendel.
The next concert is a concerto in Liverpool."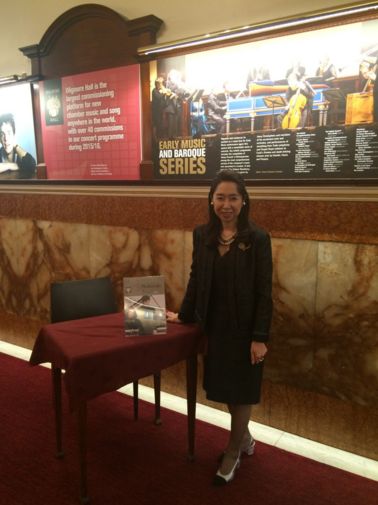 ♪ April 27 Nobu has returned home safely

Floral designer
假屋崎省吾 Kariya Sakishōgo
wrote that he was on the same flight as Nobu from Frankfurt to Japan's Haneda Airport.  He wrote that Nobu spoke of his concerts in Russia and Germany, that their mothers were born in the same year and go to the same beauty salon.  "I feel a strange connection ... happy to run into you for the first time after a long time ... somehow my fatigue was blown away." So, Nobu is back home!
假屋崎省吾のブログ
「辻井伸行さんと一緒のフライトで‼️」
http://ameblo.jp/kariyazakishogo/entry-12154531947.html
Rough English translation =>
Notable web postings - April 2016
♪ April 27 Dr. Kawakami posted on his blog that he has returned to Japan safely.

ロシア旅行の余韻  My lingering Russia Trip
2016-04-27 Wed
http://www.masahiro-kawakami.com/blog/index.php?e=815
先ほど無事に日本に帰国しました。
辻井君たちは翌朝さらに一つ打ち合わせを終えてフランクフルト経由で日本へ。
私たちはモスクワ経由で日本へそれぞれ帰ってきました。 サンクト・ペテルブル クで滞在していたホテルから自宅まで、通しで計算すると19時間ほどかかっています。
もちろん長い移動で身体はそれなりに疲れますが、近いと言えば近いか もしれませんね。でもやっぱり遠いか。
We just safely returned to Japan.
Tsujii-kun
went on to Frankurt the next morning to finish a meeting, before returning to Japan. 
We came back via Moscow.  By my calculation, it took 19 hours from the hotel to get home.
Of course,
such a journey takes its toll on the body, even though time-wise it was not that long. 
But
the distance is
still
great.
 ...
♪ April 26
The Nobuyuki Tsujii official site
posted a
concert report
English translation at =>
Nobuyuki Tsujii in St. Petersburg, April 25 2016
♪ April 26
Dr. Kawakami posted in his blog about Nobu's performance last night with Valery Gergiev
, with a nice photo of him, Nobu and Mrs. Kawakami (looking very solemn :-)
ゲルギエフとの共演
2016-04-26 Tue
http://www.masahiro-kawakami.com/blog/index.php?e=814
English translation at =>
Nobuyuki Tsujii in St. Petersburg, April 25 2016
♪ April 25 Monday 7PM St. Petersburg time
Nobuyuki Tsujii performs Beethoven's "Emperor" at the Mariinsky Theatre concert hall with conductor Valery Gergiev and the Mariinsky Theatre Orchestra.
https://www.mariinsky.ru/en/playbill/playbill/2016/4/25/3_1900/

News, comments and photos collected at =>
Nobuyuki Tsujii in St. Petersburg, April 25 2016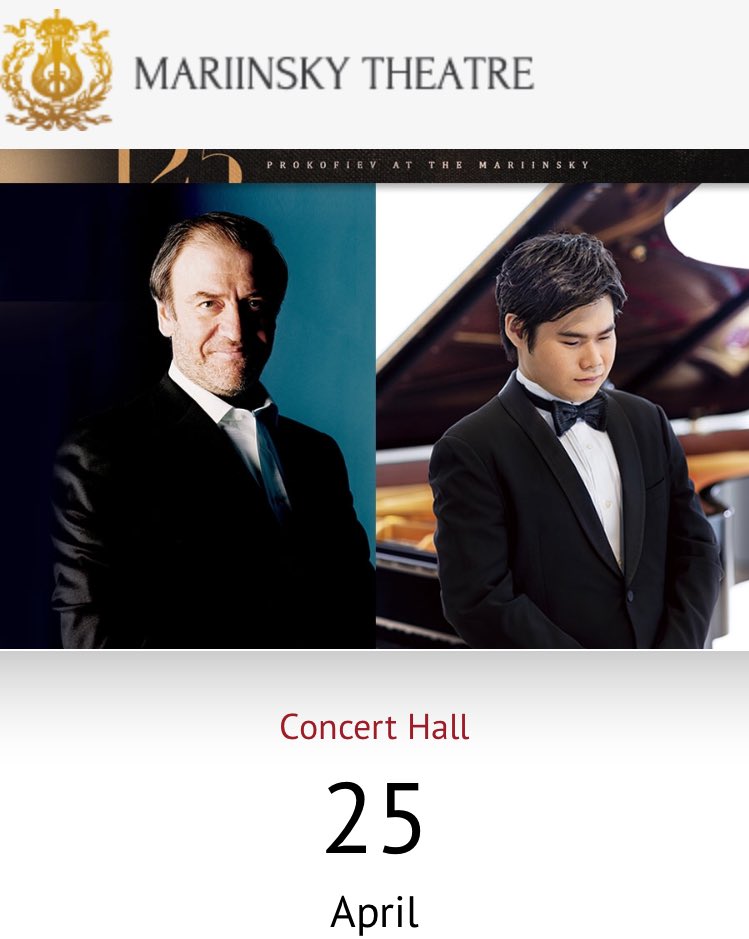 ♪ April 24 A nice comment from
Liverpool
Diane Sharrock
of Liverpool U.K. posted on the
Nobuyuki Tsujii fans
facebook page

Brilliant concert [Liverpool - "Emperor"] , got tickets for my Dad's birthday as it's one of his favourite piano concertos, we both enjoyed it very much, I hope both conductor and pianist visit again in the future!🎹

Photo source:
Nobuyuki Tsujii concert report
More at
Nobuyuki Tsujii in Liverpool, April 21,22 2016
♪
Minnesota Beethoven Festival single tickets now on sale.
Among the performances is
the Orpheus Chamber Orchestra with pianist Nobuyuki Tsujii June 25

♪ A new 2017 concert found!
Nobu to appear in Tonhalle Düsseldorf on February 15, 2017 to play the Greig concerto
with 
Orchestre Philharmonique de Strasbourg
and conductor
Marco Letonja
. The program includes music by Berlioz, Greig, Schumann. Tickets are already on sale =>
https://tickets.rtl.de/go/event-7889775.html
♪ March 30 A New Composition for Venice Renaissance Exhibition 2016
It seems that yesterday, before his
All-Chopin Recital
, Nobu recorded a composition in Suntory Hall for an upcoming "Venice Renaissance Exhibition 2016."
https://twitter.com/accademia2016/status/715113103495532544
ヴェネツィア・ルネサンス展 Venice Renaissance Exhibition 2016
テーマ楽曲決定❗️本日サントリーホールで収録いたしました。ピアニスト、辻井伸行さんの作曲、演奏によるテーマ楽曲は近日テレビスポットなどでお聴き頂けます。どうぞお楽しみに🎶
The theme song has been determined ❗️ Today it was recorded at Suntory Hall. Theme song by Nobuyuki Tsujii, pianist, composer; and you can please hear the music coming soon on TV spots.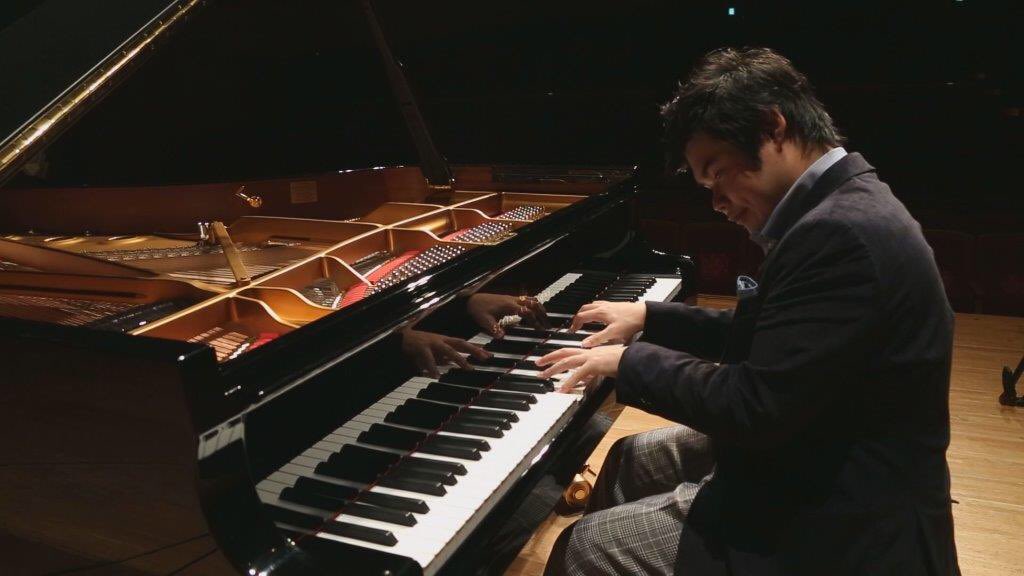 According to a
tweet
by Yura, the new composition is titled "The brilliance of Venice", and the exhibition of Venetian Renaissance Paintings from the
Gallerie dell'Accademia
will take place in t
he National Art center Tokyo
July 13 - October 10. The exhibition is held in celebration of the 150th anniversary of the Japan-Italy diplomatic relation.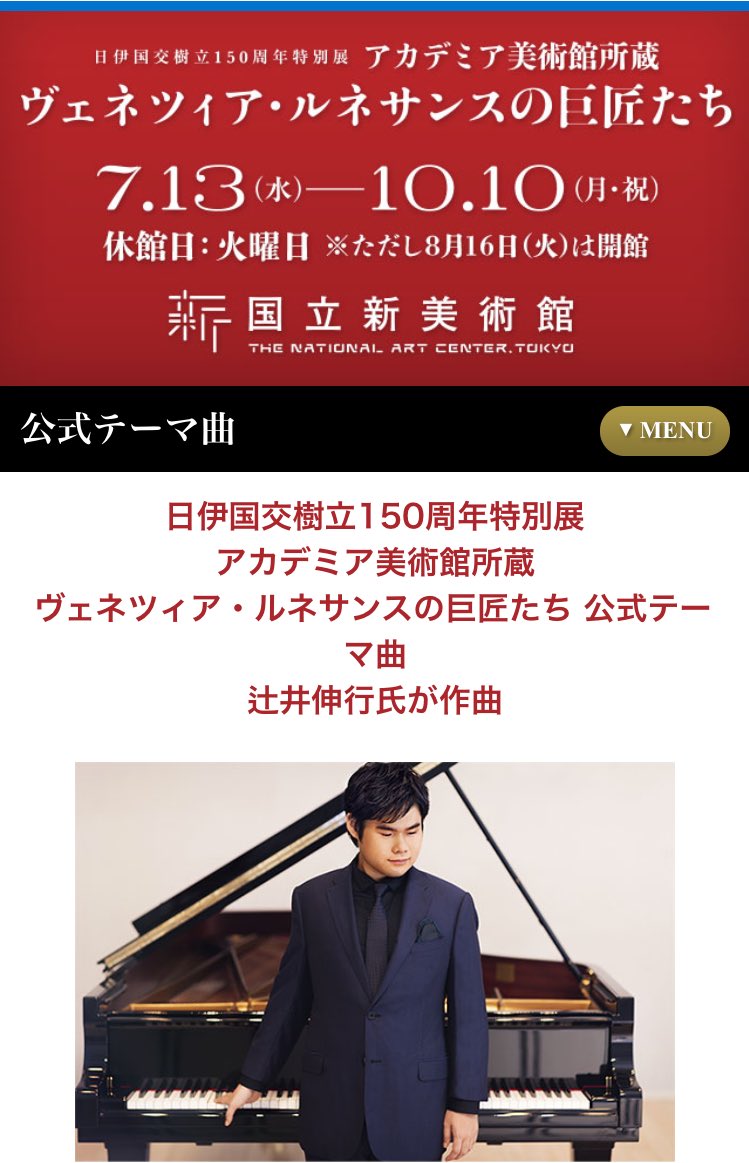 ♪ Nobu composed background music for newly unveiled Marubeni Group (Japan)  corporate image animation -
Announcement


The Marubeni Group has now expressed this corporate image as an animation utilizing the world view held by Studio Ghibli. Adopting the motif of what is said to be Japan's oldest manga, Choju Jinbutsu Giga (Scrolls of Frolicking Animals and Humans), the animation tells the story of mutual compassion and cooperation between a hare and a frog set against an old Japanese backdrop. This announcement relates to the first of three short animations, which follow the journey of these two travelers. The animation is a new Studio Ghibli production in which Mr. Katsuya Kondo, who worked as the supervising animator on Ponyo on the Cliff by the Sea, produced the illustrations and composition. The accompanying music was composed and performed by leading Japanese pianist, Mr. Nobuyuki Tsujii.
The Marubeni Group will use the animation throughout its global business regions and locations. As stated in the new mid-term management plan GC2018 announced in February 2016, the Marubeni Group aims to become a true global company that contributes to both regional economies and society. The Marubeni Group will continue its business activities to make someone in the world happy and to further enrich society. "Music was composed and performed by leading Japanese pianist, Mr. Nobuyuki Tsujii."


Judging from web comments, this is a very popular animation.  Studio Ghibli has quite a following among anime fans.  And Nobu's music is praised.

♪  More Nobu news! Please click each link to read these sections on a separate screen - the links are also in the sidebar to your left