We are also on facebook, twitter and blogspot
Nobuyuki Tsujii in London, April 16 2016
Nobuyuki Tsujii in Liverpool, April 21,22 2016
Nobuyuki Tsujii in St. Petersburg, April 25 2016
♪ Having completed his Europe/Russia tour in April,  Nobu will stay in Japan from now through June, when he comes to the U.S.A to perform with the Orpheus Chamber Orchestra.  Nobu's next public performance is in Japan on May 7 (Saturday), when he plays Rachmaninov's Piano Concerto No. 2 with Conductor: Vladimir Ashkenazy and the Miyazaki International Music Festival Orchestra -- sold out for months.

Photo source:
Tweet by Mariinsky Theatre
♪ "Touching the Sound -- the Improbable Journey of Nobuyuki Tsujii" to screen at the
Gilmore film festival in the U.S.
Mr. Peter Rosen tweeted
about a screening of the Nobu documentary "Touching the sound" at an
Gilmore film festival in the U.S.
Wednesday, May 4 12:00 PM
Stryker Theater, Kalamazoo
(Gilmore, Michigan, is the home of the Gilmore Artist Award handed out every four years.)
♪ April 30
Nobuyuki Tsujii on wikipedia updated
to include Darrell Ang among conductors that Nobu has performed with; the cover photo has also been enlarged (sadly, the London photos that I took with my own camera didn't work out (T_T) )
♪ March 30 A New Composition for Venice Renaissance Exhibition 2016
It seems that yesterday, before his
All-Chopin Recital
, Nobu recorded a composition in Suntory Hall for an upcoming "Venice Renaissance Exhibition 2016."
https://twitter.com/accademia2016/status/715113103495532544
ヴェネツィア・ルネサンス展 Venice Renaissance Exhibition 2016
テーマ楽曲決定❗️本日サントリーホールで収録いたしました。ピアニスト、辻井伸行さんの作曲、演奏によるテーマ楽曲は近日テレビスポットなどでお聴き頂けます。どうぞお楽しみに🎶
The theme song has been determined ❗️ Today it was recorded at Suntory Hall. Theme song by Nobuyuki Tsujii, pianist, composer; and you can please hear the music coming soon on TV spots.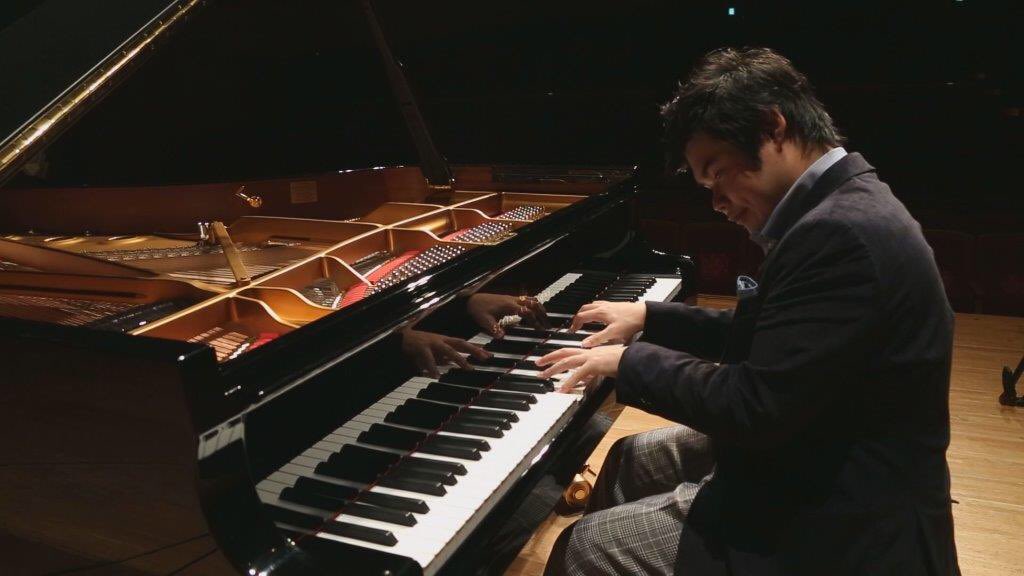 According to a
tweet
by Yura, the new composition is titled "The brilliance of Venice", and the exhibition of Venetian Renaissance Paintings from the
Gallerie dell'Accademia
will take place in t
he National Art center Tokyo
July 13 - October 10. The exhibition is held in celebration of the 150th anniversary of the Japan-Italy diplomatic relation.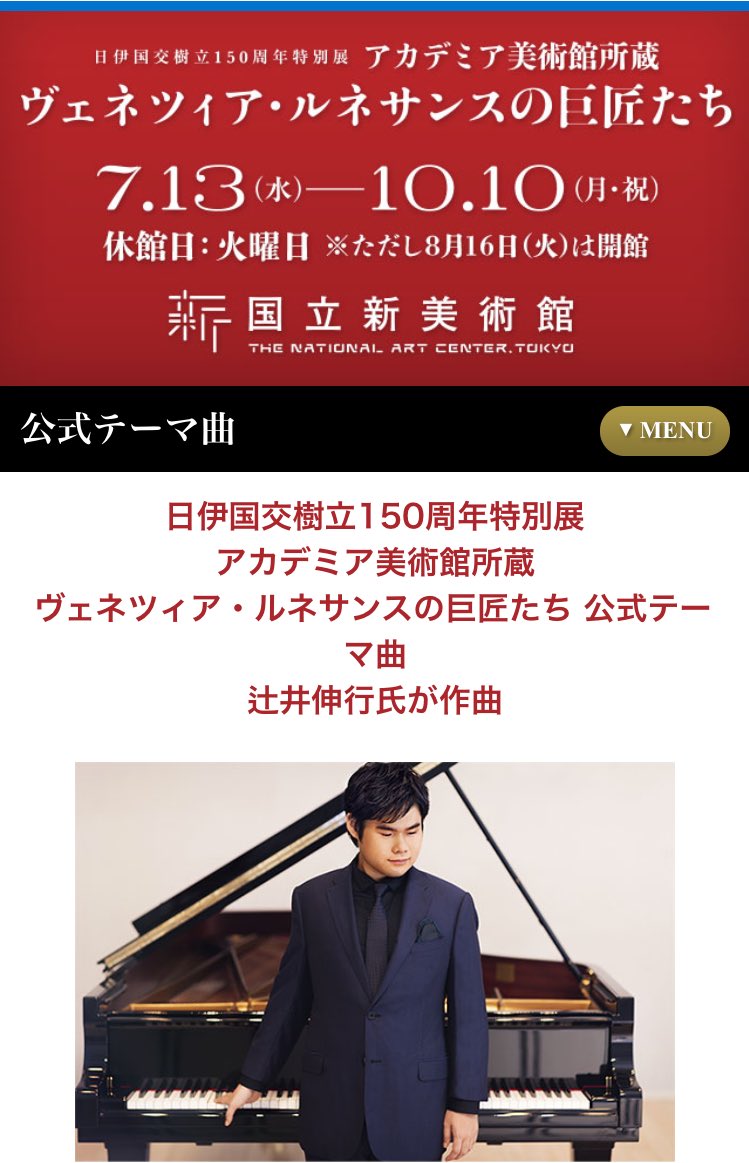 ♪ Nobu composed background music for new Studio Ghibli animation short.
♪ Below: One of my all-time favorite photos of Nobuyuki Tsujii,  from his March 14 2012 Konzerthaus Berlin recital report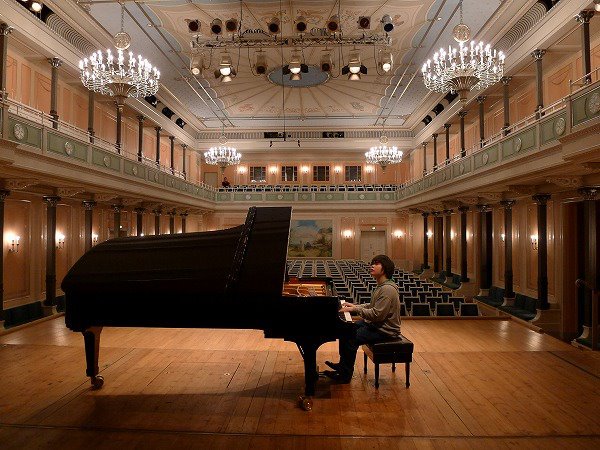 ♪ More Nobu news! Please click each link to read these sections on a separate screen - the links are also in the sidebar to your left