October 25th  19:30 Eldborg | Harpa  Iceland
Rach 2 with the Iceland Symphony Orchestra and Vladimir Ashkenazy

 ♪ Blessings this month:
October 7
18:00-19:55
BS-Fuji TV special of Nobu in Iceland
(This is a full video+audio broadcast, not just a radio show.)

PHOTO above is a screen-grab. Please check the page for the actual count-down = >
https://en.sinfonia.is/
There is a great site for time converting =>
https://www.worldtimebuddy.com/
According to which, the broadcast time maps to October 26 4:30AM Japan time, and Oct 25 12:30PM California time.
♪ October 22  Oct 25 Thursday 7:30M GMT live stream confirmed -- and concert has sold out
This tweet today from the orchestra indicates to me that the broadcast is a full streaming (audio + video), and not just a radio broadcast.
https://twitter.com/IcelandSymphony/status/1054398889342783488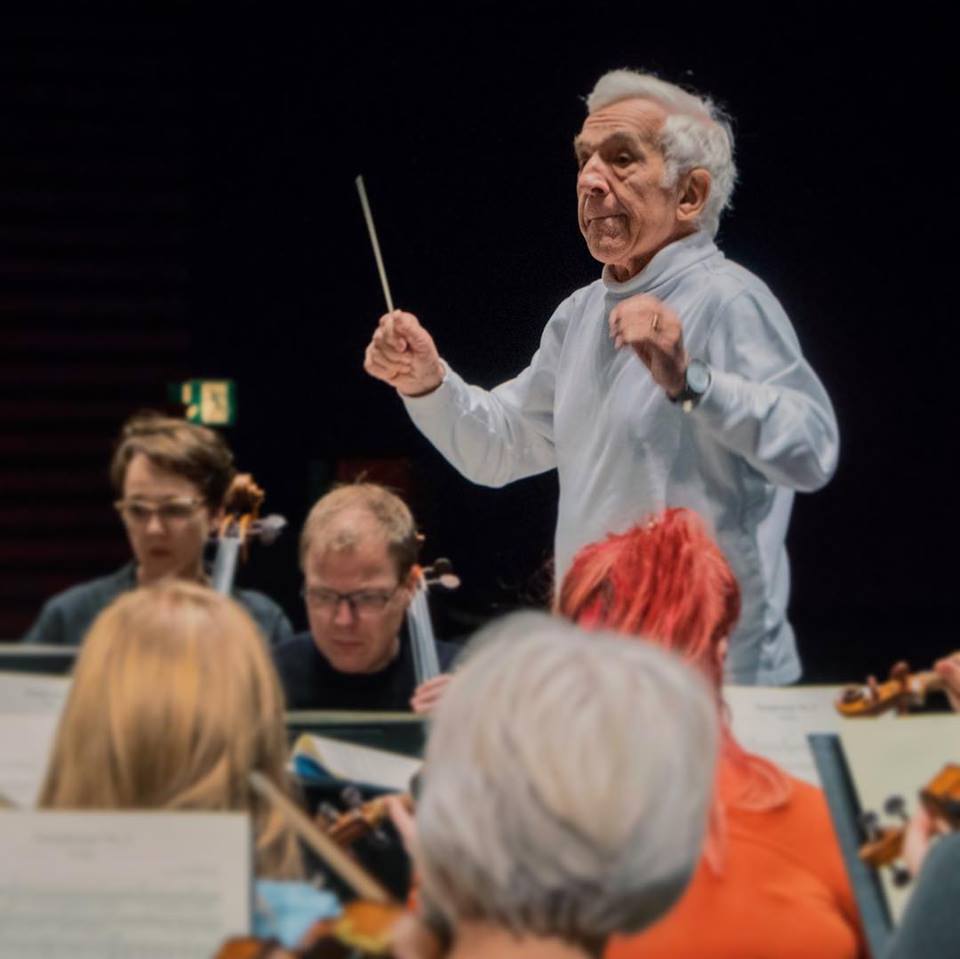 And this
facebook post
by the orchestra additionally indicates that hte Thursday concert has sold out!
Vladimir Ashkenazy, aðalheiðursstjórnandi hljómsveitarinnar, er mættur til landsins og stjórnar tónleikum á fimmtudaginn. Í nóvember höldum við í tónleikaferð til Japans undir hans stjórn ásamt japanska píanistanum Nobuyuki Tsujii.
Á fimmtudaginn hitum við upp fyrir tónleikaferðina en uppselt er á tónleikana. Enginn þarf þó að missa af þeim þar sem þeir verða sendir út í beinu myndstreymi á vef hljómsveitarinnar www.sinfonia.is
[Vladimir Ashkenazy, the orchestra's chief honorary director, has arrivied in the country and is organizing a concert on Thursday. In November we will hold a tour of Japan under his command along with the Japanese pianist Nobuyuki Tsujii.
On Thursday we launch the concert tour, but  the concert has sold out. No-one needs to miss the action, as the concert will be broadcast in livestreaming on the orchestra's website
www.sinfonia.is]
Further update
I sent in an inquiry to the orchestra about the availability of the broadcast as on-demand video after the live streaming, and the orchestra very graciously replied:
" I hope we can let it live for 24hours after the broadcast. Nobu and his team are arriving in Iceland tomorrow and I'll ask them right away if they are ok with that. "

SO, I will keep my ear open and let you know, but it sounds like the broadcast may not be around for weeks afterward as we are accustomed to.
And the orchestra added:
During the tour we're using #IcelandSymphonyInJapan and #sinfó. It would be great if you could help us spread those hashtags on your page in the days leading up to the tour and on the tour itself. We're also using #NobuyukiTsujii and #Ashkenazy and for our japanese audience we're using #アイスランド交響楽団 (Iceland Symphony) #辻井伸行 (Nobu) #アシュケナージ (Ashkenazy).
9 performances are listed, including 2 in Tokyo. The Hokkaido performance -- tickets are already being sold -- is left out; I think by mistake.
There are two Tokyo performances: January 21 19:00 Suntory Hall; February 22 14:00 東京芸術劇場 コンサートホール

I heard about this concert months ago, but now it is official.

Nobu will be the old man of the trio! All three are artists represented by the talent agency
HarrisonParrott
.
Instagram
https://www.instagram.com/p/BpODtSsHA0t/
by photographer
Dave Clough
:
"That day a few years back when Nobuyuki Tsujii was rehearsing for his Rockport Opera House (U.S.) performance."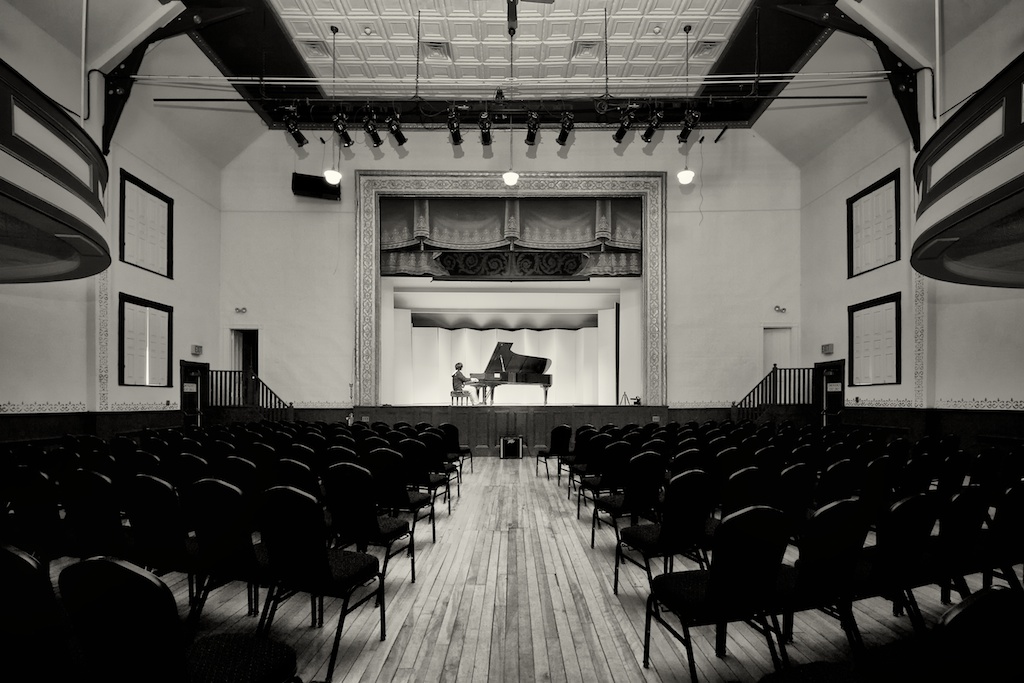 The artistic black-and-white photo was taken in 2013 when Nobu traveled to Rockport, Maine, to give a recital in a vintage concert hall.
Nobu was rehearsing on stage. On that trip, the documentary "Touching the Sound" was filmed by Mr. Peter Rosen.

♪ OCT 19 Nobu gets ready for Iceland trip next week

Mrs. Itsuko Tsujii (mother of Nobuyuki Tsujii) posted a couple of mouth-watering photos on Instagram

私は大の甲殻類好き…

伸行は北京ダックに満面の笑み!来週からアイスランドでのコンサートに備えて栄養取り過ぎ
⁉️
Shanghai crabs and  ... Nobuyuki's big smile for Peking Duck. Nourishment to prepare for the performance with Iceland Symphony next week!]"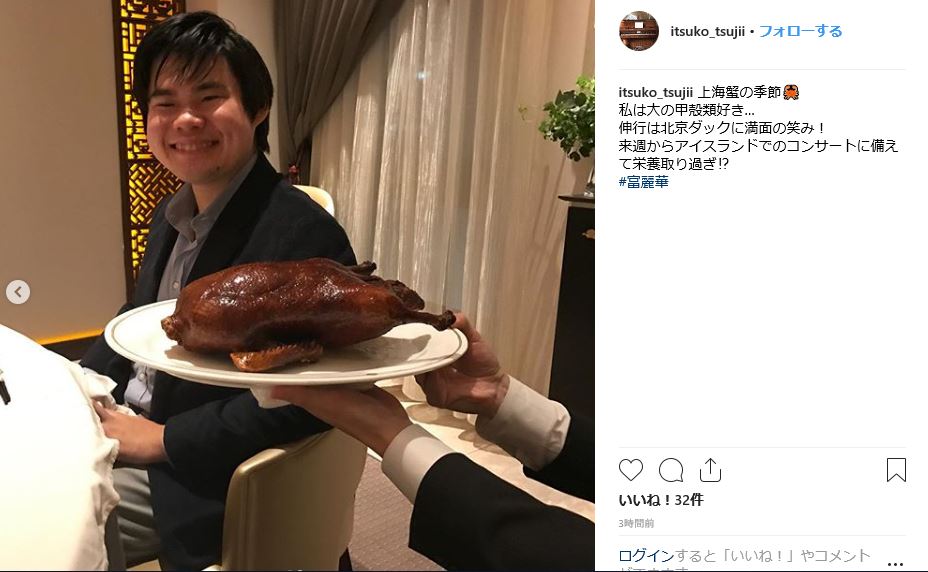 Apparently Nobu & family were treated to a Chinese feast, with dishes such as Peking Duck & Shanghai crabs (per photso posted by Mrs. Tsujii).
In the photo above, Nobu is seated at a dining table, a wide grin on his face, as a platter of Peking Duck is being brought to the table by a waitperson.  Nobu is dressed business casual, with a black sports jacket over light grey colored shirt.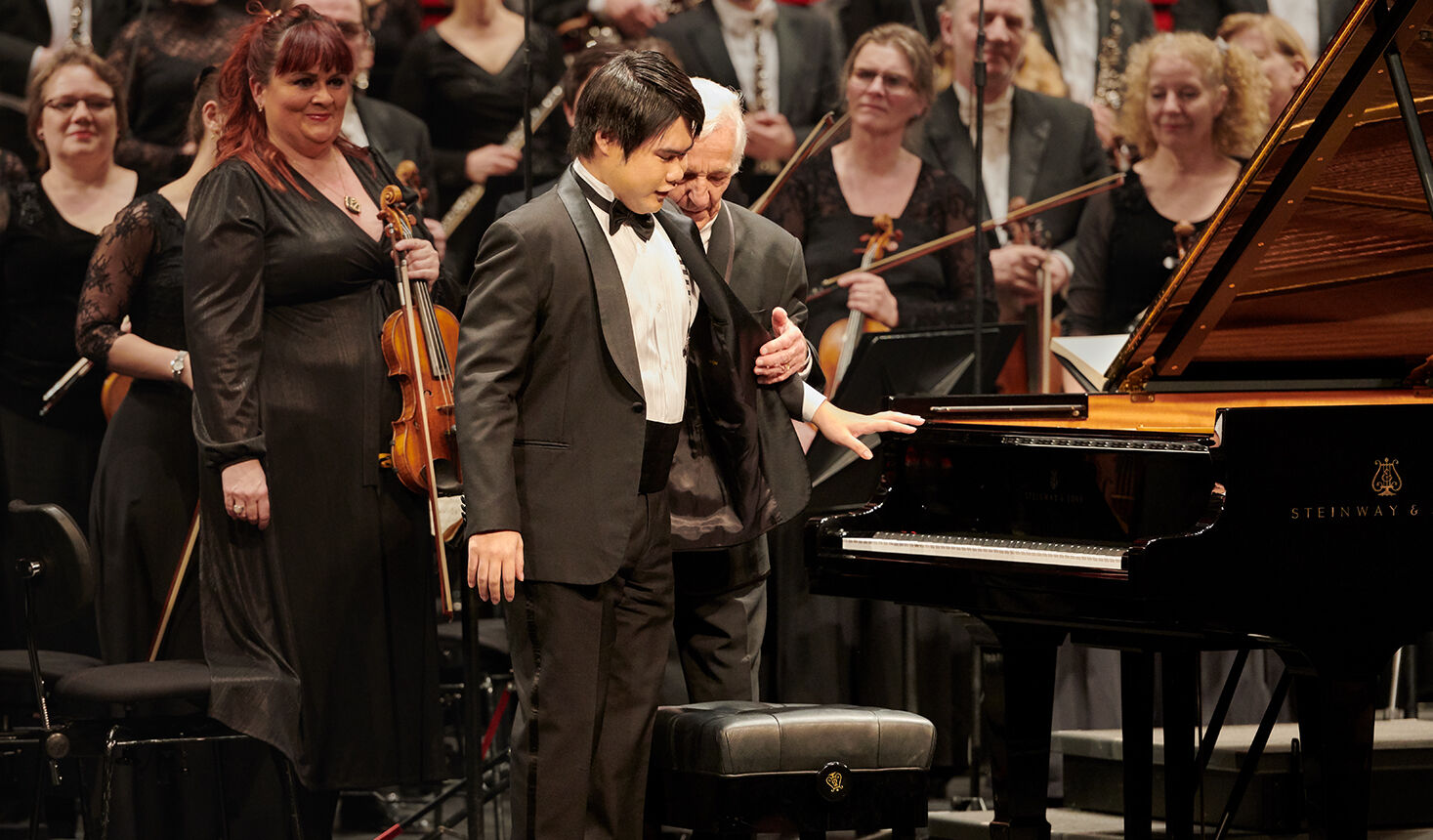 One of the photos, above, shows Nobu, resplendent in his tux, having been guided to the piano by Maestro Ashkenazy, as the orchestra look on.
♪ OCT 13 Nobu Ark Classics performances can NOW be viewed on Medici TV, on demand for 3 months, for free!
Or please click the separate links listed below to view each video.
Below is
a short clip
of the performance of Franck's Sonata by Nobu & Fumi
♪ New CHOPIN CD (AVCL-25978)

This is the cover photo for the new CD coming out on OCT 30. It has a recording of Nobu performing CHOPIN piano concerto no. 2 with Vladimir Ashkenazy in Berlin, 2017, plus 3 Chopin nocturnes.
♪ October 7/8  Nobu in Iceland documentary aired in Japan
CLIP: Nobu's impression of his time in Iceland.

Nobu plays an impromptu of his impressions of his April 2018 visit in Iceland. He is playing on a grand piano of light-colored wood.
Scenes from the documentary are intercut with footage of his playing.

PHOTO: Nobu inside the
Langjökull
ice cave
-- he touches the ice wall with both hands, as a guide looks on.
(Even in the ice cave, Nobu is seen moving his fingers as if striking piano keys.)