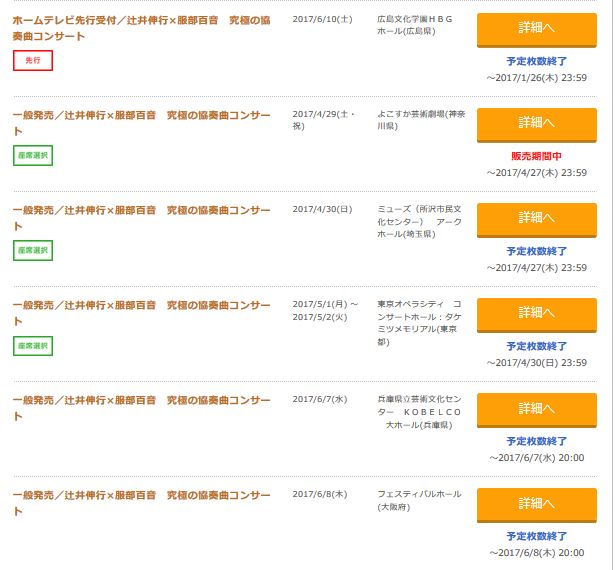 ♪ January 21 "I feel like a parent watching my son's growth"
This blogger, who was at Nobu's Jan 20 performance, took the words right out of my mouth
http://25034161.at.webry.info/201701/article_3.html
辻井伸行ピアノコンサートで感動 Impressed by a piano concert of Nobuyuki Tsujii

... 日本が誇る偉大なピアニストですが、まだ28歳の若さ。これからどれだけ、どんなふうに成長されるのでしょうか!
大変失礼とは思いますが、息子の成長を見守る親心のような気持ちもあり、これからも楽しみに見つめていきたいと思いました。
He is a great pianist that Japan is proud of, but still young at 28 years old.
How and how will you grow from now on? I think it is very rude, but I feel like a parent watching my son's growth; I want to look forward to it in the future

More comments about the performance can be found here =>
2016-17 Nobuyuki Tsujii Bach- Mozart-Beethoven Recital Tour Photos & Comments - Part 2

♪ January 20
Nobui & Fumiaki Miura interview -- now readable in English
Good news! The
Nobuyuki Tsujii & Fumiaki Miura interview that appeared in U.K. News Digest 19 January 2017
has been posted in text form, and so I was able to make an English translation.
It is a fine interview that conveys the good chemistry between these two young performers. Take a look, if you wish =>
Nobuyuki Tsujii & Fumiaki Miura interview -- U.K. News Digest 19 January 2017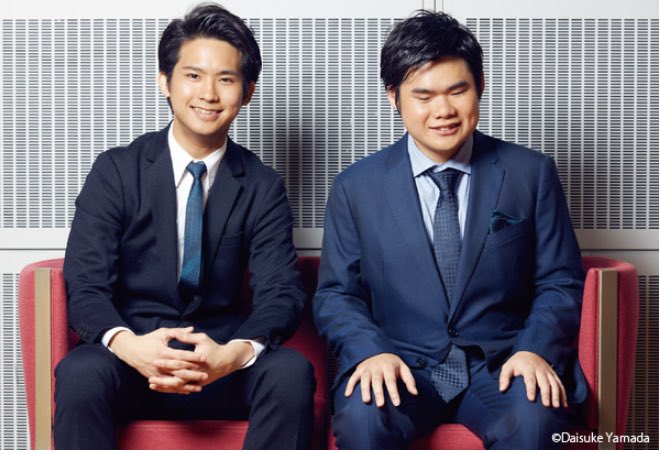 ♪ January 20 "Profound adoration for Mozart"
Tweeted by the chief editor of Japan's "Family Illustrated Magazine",
https://twitter.com/KG_akiyama/status/822648365984911360
創刊60周年を記念して3月号から辻井伸行さんの連載が始まります。世界を舞台に活動している魂のピアニストが抱く音楽への情熱とは! 第一回目は「モーツァルトへの深い敬愛」。コンサートチケット先行発売やサイン入りCDプレゼント情報なども。
http://www.kateigaho.com/sp/information/information/20170106_2825_1.html
In commemoration of our 60th anniversary, a series on Nobuyuki Tsujii starting with the March issue.
What is the passion for music that captivates this pianist who is active in the world?
The first feature  is "Profound adoration for Mozart."
Advance concert ticket sales and signed CD gift information etc.
The accompanying photo I believe is from when
Nobu performed Mozart in Japan
with the
Chamber Orchestra of Europe
last October.                             
♪ January 20 Premium Recitals resume this summer

Looks like Nobu will resume his "Premium recitals" this summer. These are recitals held in smaller premium venues, with commensurate higher ticket prices.
Thanks to major nobu fan Shinobu for spotting this announcement -- the recital program is "to be determined"
https://twitter.com/ShinobuOyashiki/status/822077254003924992

しらかわホールプミアタイム2017 #辻井伸行 7/19(水)18:45開演 特別先行電話受付1/28(土)10:00-17:00 私の願いがかない今年はプレミアムリサイタル復活! でも曲目未定ですって。早く全日程を知りたいです。


Shirakawa Hall  2017

season

Nobuyuki Tsujii

July 19 (Wednesday) 18: 45 

Special preliminary phone reservation 1/28 (Sat) 10: 00-17: 00




My wish is coming true This year the premium recital is revived!

But looks like  the tracks are undecided.

I want to know the schedule as soon as possible.


[with a link to announcement]
♪ January 18 Nobu and violinist Miura on cover of Eikoku News Digest (Japanese publication based in London )

https://twitter.com/newsdigest/status/821687964182974464
【英国】最新のeBook /1月19日(木)号 ! 特集はNHKの大河ドラマ「真田丸」でテーマ曲のヴァイオリン・ソロを務めた三浦文彰さんと、エンディングの「真田丸紀行」でピアノを演奏した辻井伸行さんのインタビュー/日本映画上映会ほか
【UK】 The latest eBook / January 19 (Thu) issue!
The special feature is interview of Miura Fumiaki who served as the violin soloist of the theme song for NHK's drama "Sanada Maru," and Nobuyuki Tsujii who played the piano at "Ending" "Sanada Maru" Japanese Film Screening, etc. 
http://fb.me/8qoP2Igj8
The publication, No.1475 Eikoku News Digest, can be read on line =>
http://www.news-digest.co.uk/news/ebook.html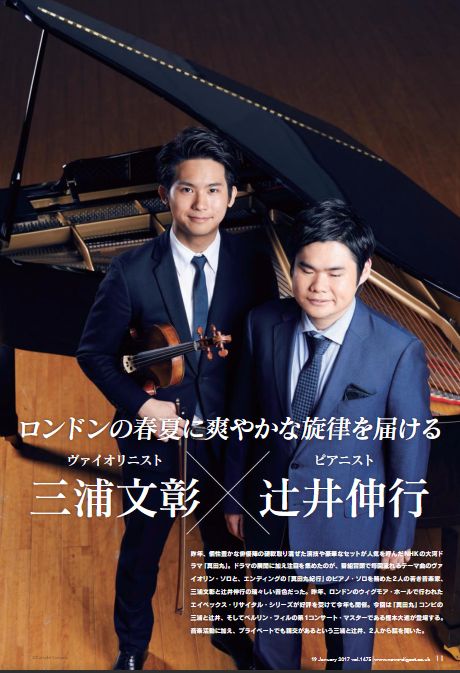 Both Nobu and Mr. Miura are scheduled to perform at Wigmore Hall this year as part of the "Avex Wigmore Hall" recital series, mentioned in the article.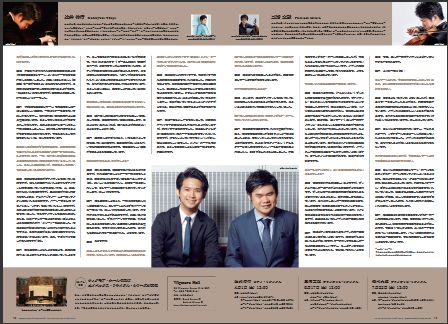 Nobu fan NS read the article and kindly wrote to let us know about this:

It was very small letters to read, but it was good interview.
The most of it were what we already knew. but there was one thing that you may be interested in..
The interviewer asked them who was their favourite English composer.
Mr. Miura replied that he likes Benjamin Britten and Edward Elgar. (He gave the reasons for it....Please don't ask me why; it is hard to translate in English for me )
Nobu said that Elgar's works for orchestra are great but he has never played Elgar's piano pieces yet; however, he would like to play ones that suit him one day.
Mr. Miura offered to perform with Nobu together the Sonata for Violin and Piano by Elgar one day.
Then Nobu responded "certainly ! (with laugh)"

Nobu's "The Best"(68 weeks on the chart) and his new Chopin CD (6 weeks) tie at third place; his "God's Medical Chart" (95 weeks; "House of Wind" is one of the tracks) is at 12th, and his 2016 Liszt CD (16 weeks) is at 19th.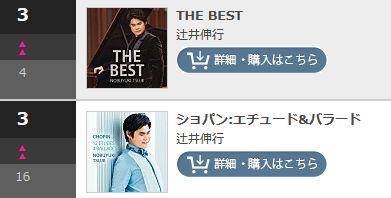 ♪ January 18  "... but I guess there is no leading young pianist in Japan "


I had the same question as this twitter when I first heard about

Lang Lang playing the theme music for the new NHK drama

(which followed the successful "Sanada Maru") -- although I don't share his/her opinion on Lang Lang.

https://twitter.com/foyfoy_zzz/status/821682348655722496

新しい大河ドラマの主題曲のピアノがランランらしい真田丸は辻井伸行さんだったよね?大河ドラマに海外のアーティスト入れたのは何故だ………ランラン上手いし好きだからわたしは文句ないけど、日本の有力若手ピアニストがいないってことかなーー
The new  river drama  series seems to have a piano theme song performed by Lang Lang. Didn't Mr. Nobuyuki Tsujii play for "Sanada Maru"?   Why is an overseas artists playing  for a river drama ...  I am not complaining because I do like Lang Lang, but  I guess there is no leading young pianist in Japan."


♪ January 18 YouTube video with a glimpse of Nobu at the the U.S. Embassy 9/26/2016


Last September Nobu and his parents were guests of  Ambassador Caroline Kennedy at the U.S. Embassy Tokyo for the 26th anniversary of the Americans with Disabilities Act.

I looked in vain for a video of the appearance and finally gave up. But today a twitter posted this video that shows Nobu playing "La Campanella" at the event




♪ January 17 On Nobu's Piano Chops: More chatters from Japan

It cannot be a coincidence that I keep running into postings from Japan about Nobu's piano chops (ability).

Yesterday someone posted a question on Yahoo Japan's popular question-and-answer forum. It may well be a troll from one of the so called

Kurota

(classical music fanatics in Japan), but the responses are interesting nevertheless.

http://detail.chiebukuro.yahoo.co.jp/qa/question_detail/q11169334986

Question:

辻井伸行さんは長年のクラシックファンから見てもすごいですか?

目が見えないというのを抜きにしても世界的に一流のピアニストでしょうか?

キーシンとかツィマーマンは動画を見てすごいと思いましたが彼らと並ぶほどですか?

Is Mr. Nobuyuki Tsujii amazing from the perspective of a long time classic fan?

Even disregarding his blindness, is he a world-class top pianist?

I thought

(Evgeny) Kissin

or

(Krystian) Zimerman

was amazing when I watched their videos, but is he up to par with them?

There have been 4 responses thus far, including one of mine, which you can find here with English translation => On Nobu's Piano Chops: More chatters from Japan

Nobuyuki Tsujii - photo source
Boston Higashi School
♪ January 15 "The amazing career of Nobuyuki Tsujii and his actual ability"

This Japanese article, entitled "A blind pianist! The Amazing career of Nobuyuki Tsujii and his Actual Ability," was first posted on September 2 2016, and has been re-posted today (January 15 2017).
The original article can be read here:
http://akogaresan.net/tujii-nobuyuki/
The article says, partly:
I am not qualified enough to detect errors in piano playing and such. However it seems that people who knows something about music made certain comments.
On the web, these people made these critical comments: "student level", "frequent mis-touches", "gold medal of power."
However, a decent person that I know, who plays the piano, says although his piano playing is not perfect in technique, it has considerable merits.

"Technique is the easier part of piano playing. In his playing of more difficult works, there is a tight feeling. But the tone colors that come from his pure heart and the melody that resonates with you is not something that can be generated by design, but it can be felt immediately when he plays."

In this way, what matter is not being able to play to the score and reaching a certain level of proficiency, but "being able to express oneself" can be considered as the ability of the individual.
In that sense, Mr. Tsujii offers a unique expression in his performance. I think the question is whether the performance resonates in the audience's mind.
So, when listening to Mr. Tsujii, some will find faults and others think he is wonderful. Those who are a good match with him will always be fans and keep listening, no matter what.
Mr. Tsujii's ability as a pianist is not decided by the reactions around us, but I think that it is right that he is evaluated by how he is heard.

My take on the article? Read here => "The amazing career of Nobuyuki Tsujii and his actual ability"♪ February  2  "Untitled Concert" TV program public recording session (I misstated previously that this is a Feb 2 broadcast)
Nobu fan Yuki tweeted with a photo
https://twitter.com/yuki171208021/status/818308665874579461
2/2収録の「題名のない音楽会」に辻井伸行出演とある😀 他にも豪華な方々が✨ 何を演奏されるのか、今から放送が楽しみ🎶 観覧者募集中 http://www.tv-asahi.co.jp/daimei_2015/sphone/Viewing/
There is a Nobuyuki Tsujii  appearance "Untitled Concert" to be recorded on 2/2.  Along with many gorgeous people.  What will he be playing?  I m looking forward to the broadcast.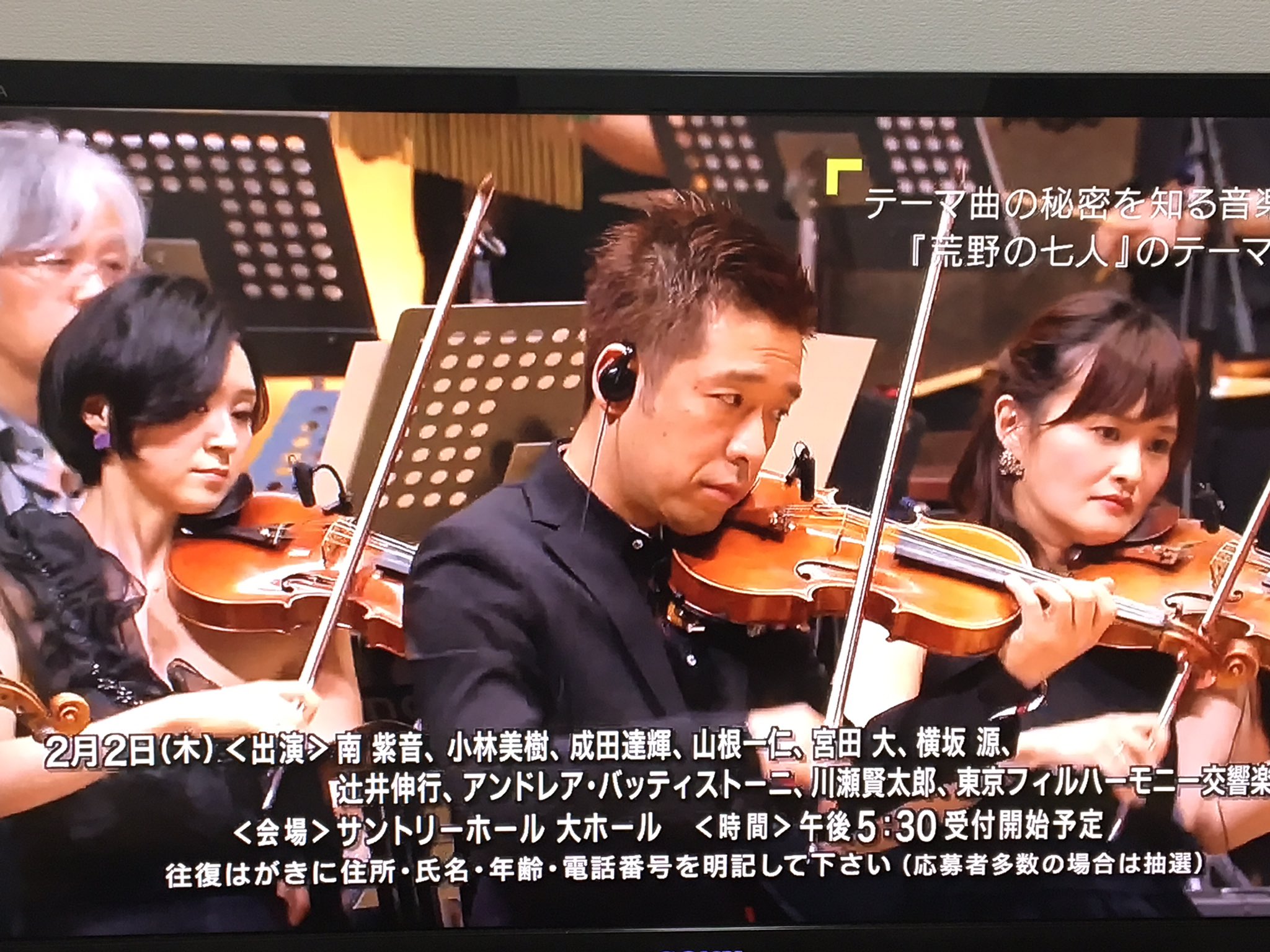 And Suntory Hall tweeted about the recording to take place on February 2, at that hall.  Application for attending the recording session are due by January 17.
Nobu's name is listed with a bunch of other performers and the Tokyo Philharmonic Orchestra. This recording session comes just before Nobu's  Europe tour in February. 
http://www.tv-asahi.co.jp/daimei_2015/contents/Viewing/
The
Untitled Concert
is a popular classical music weekly program in Japan.  Nobu appeared on it last year, and this may just be a re-play of that appearance.  In the photo,