♪ May 27 "
The start of our own moral awakening"
In my mind I hear the 2nd movement of Beethoven's "Pathetique" played by Nobu, as I read this sublime line from a speech given by our President Obama in Japan yesterday: "That is the future we can choose. A future in which Hiroshima and Nagasaki are known not as the dawn of atomic warfare but as the start of our own moral awakening."
I put together a clip of the speech from Bloomberg News, with a sound track of Nobu's 2015 performance of "Pathetique" as background music,
view-able here: =>
"Our own moral awakening" -- President Obama at the Hiroshima Memorial Park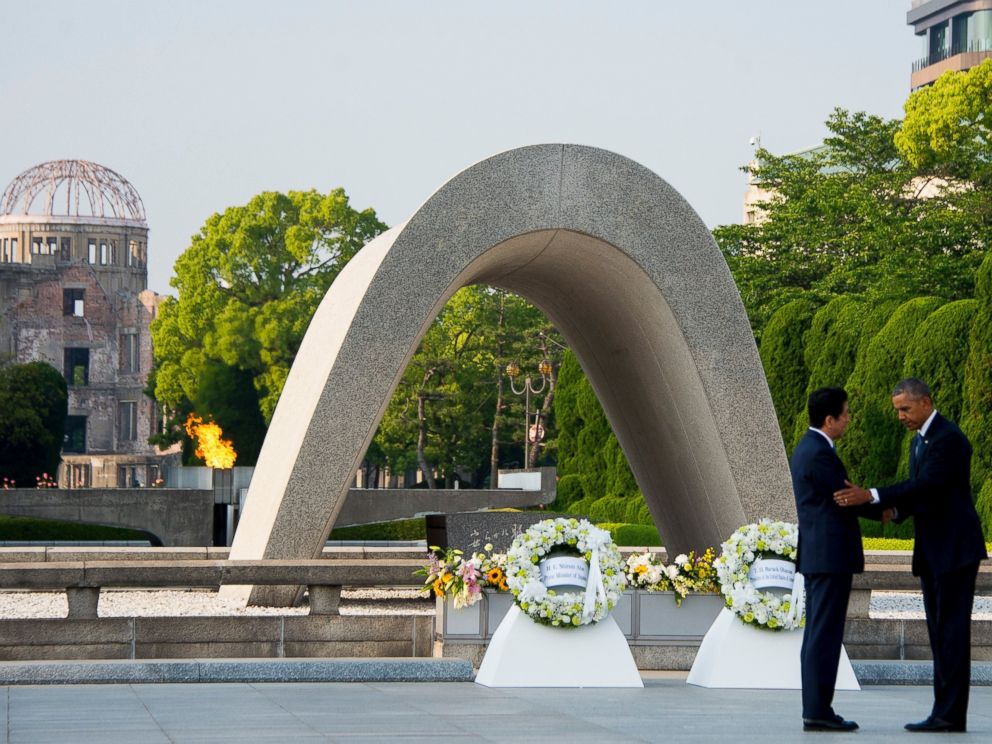 Photo source:
ABC News


♪ May 26  "Blind people aren't sad.  It's you who are sad for us."
Nothing has been heard from New York City yet, where Nobu should have arrived.
American photographer Jane Evelyn Atwood "says that she began her project (of filming blind school children) expecting to channel the 'distress' in the experience of not being able to see. But when she explained this goal to the director of the first school she worked in, he set her straight. 'Blind people aren't sad,' he said. 'It's you who are sad for us.' "

Over my years of following Nobu's career,  I too have come to the same conclusion.
♪ May 26  This is why I run this site :-) A comment that made this quiet day a happy one --

On this quiet day, this comment I received made me smile
http://mlliu2006.blogspot.com/2013/06/leave-comment-2013.html
[scroll all the way to the bottom]
Like Nobu, I have been totally blind since birth. I live in Washington DC, and work at Kennedy Center as a pianist, playing class for professional ballet dancers. I am also a classically trained soprano. In 2009 a sighted coworker and I followed Nobu through the Van Cliburn competition, wondering how far he would go. Of course, we all know now how it turned out. I lost track of him after that, and it wasn't until recently when a friend saw him on cable television,that I rediscovered him. It was then, that I discovered your fabulous website, and I check it now every single day. I so relate to Nobu's life, how he learned his music, and so many things that I only wish I could share with Nobu. My piano teacher as well spent many hours making cassettes for me, so that I could learn my repertoire. I do use braille music for vocal scores, because I only have to deal with one line. Nobu is not only a wonderful ambassador for the piano, for the Van Cliburn competition, and for peace, but he is showing us that blindness does not have to stand in the way of achieving a lifelong dream. Nobu says that there are no barriers in music, and he is absolutely right! What a courageous and beautiful soul! My dream is to be able to communicate with him someday.

♪ May 25 Limited seats remain in Minnesota concert
With the
Orpheus Chamber Orchestra
Nobu performs Beethoven's Piano Concerto No. 3 in Minnesota on June 25. I just took a look at the
ticket sales
and it seems that only limited seats remain (shown in green in screen grab below). It will be Nobu's first visit to Minnesota, a midwestern state in the U.S.A. with a well-established culture for classical music appreciation.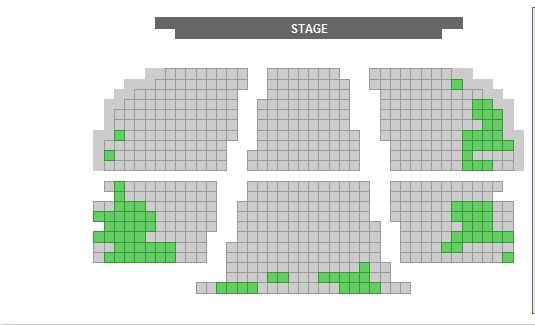 Above: Screen grab from
Minnesota Beethoven Festival online tickets site

♪ May 25
Yomiuri Nippon Symphony Orchestra
(Yomiko 読響)
posting on Twitter
【放送告知】次回は6月16日・木曜午前(=水曜の深夜)2:44から放送予定です。ピアニストの辻井伸行さんが登場!ベートーヴェン・ピアノ協奏曲 第1番をお送りします。常任指揮者カンブルランさんとの共演は今回が初めてです。そして、高校の後輩にあたる番組MC松井咲子さんとの対談も
[

Broadcast

announcement

]

Next on

the

broadcast schedule

is

June 16

-

Thursday

morning

(

=

Wednesday

, in the middle of the night)

2:44

.




Pianist

Nobuyuki

Tsujii

to appear

!




You will receive

the

Beethoven

Piano

Concerto No. 1

.




This is the first time that he co-stars

with

Chief Conductor

Cambreling

.




And

,

he talks about junior high school with 

program

MC

Sakiko

Matsui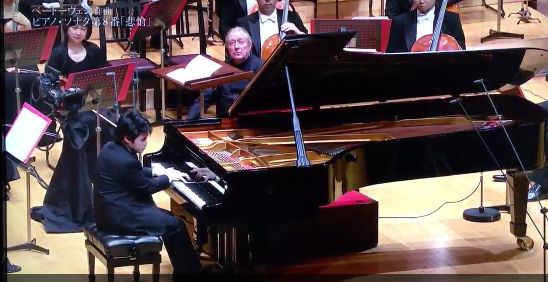 ♪ May 23  Nobu the cultural ambassador
According to
this article
posted by the 
Japan-U.S. Friendship Commission (JUSFC)
: The upcoming tour (Japan and U.S.) with
Orpheus Chamber Orchestra
is supported by an inter-cultural program between the U.S. and Japan. 
The Japan-U.S. Friendship Commission is proud to support the
Orpheus Chamber Orchestra
and its project,
Orpheus with Nobuyuki Tsujii:  a Cross-Cultural Partnership
. This unique conductor-less orchestra will collaborate with 27 year-old Japanese pianist and composer
Nobuyuki Tsujii
in summer 2016 to rehearse and perform two Beethoven symphonies in the United States and Japan.
...
The program begins today in New York City with rehearsals through June 4, 2016. Public school children have been invited to the rehearsals and will be guided through the process of creating music in an orchestra without a conductor. Orpheus has also invited students from the Filomen M. D'Agostino Greenberg Music School at Lighthouse International, which is the world's leading service organization for blind and visually impaired individuals.
...
Although this article seems to indicate that Nobu is already in U.S. today to make public rehearsals with the
Orpheus Chamber Orchestra
, I have heard from Nobu's manager, Mr. Asano, that Nobu is actually still in Japan, but will be heading to this country very soon. The article also mentions Nobu's U.S. performances in July, when in fact they are scheduled for June 25 (Minnesota) & 28 (New York.

Meanwhile
, this reminds me of a piece that I wrote years ago:
辻井伸行 - 平和大使 Nobuyuki Tsujii - Peace Ambassador
Image source: Fuji TV
♪ May 20 
Nobuyuki Tsujii × Orpheus Chamber Orchestra
It is timely that this
old review
in
ClassicsToday
by David Hurwitz came up in my news search today. It is about Nobu's 2014 performance of Beethoven's "Emperor" at the Carnegie Hall with the
Orpheus Chamber Orchestra
.
"Tsujii is a phenomenon, make no doubt about it, but not because of his disability. His playing was bold, fresh, and rhythmically bracing, but never mechanical. He possesses an exquisite, singing legato at lower dynamic levels, most evident throughout the central Adagio, and an amazingly even and well-controlled trill (and the work has a lot of them). In the first movement's written-out cadenza, the reappearance of the "music box" second subject was perfectly articulated and absolutely magical. His performance was not only just about note-perfect, but it projected a thoughtful and mature vision of the work. He could not have had a finer group of collaborators than the Orpheus Chamber Orchestra... "

I was there and took this photo. I so remember being in the packed
Carnegie Hall
on that snowy winter day.  They will team up again soon for
next month's Japan & U.S. tour.
♪ May 19 Nobuyuki Tsujii plays Beethoven's Piano Concerto No. 3

I am willing to bet good money that during this quiet month of May, Tsujii-san is busy learning and practicing that monumental work, which he will perform, very soon, on the upcoming (June 7-19)
Nobuyuki Tsujii × Orpheus Chamber Orchestra 2016 "Masterpieces of Beethoven" Japan tour
and
in Minnesota on June 23
.
Of the
Beethoven's Piano Concerto No. 3
, Mr. Nick Asano (Nobu's manager) said: "Nobu says 1st movement and 3rd movement are characteristic and impressive, I say 2nd movement is full of deep emotion, like a prayer. To me, as I said, this is the most Beethovenian piece of all 5 concertos."
Further down the calendar, Nobu will perform this work in three consecutive performances, in his
down-under debut with Vladimir Ashkenazy and the Sydney Symphony Orchestra
at the
Sydney Opera House
October 20, 21 and 22.
♪ Nobuyuki Tsujii plays Beethoven's Piano Concerto No. 1 to be aired on NTV-BS on June 16 & June 25

Good news! This past February, Nobuyuki Tsujii appeared in three consecutive performances of
Beethoven's Piano Concerto No. 1
with conductor
Sylvain Cambreling
& the
Yomiuri Nippon Symphony Orchestra
, to great acclaims. It was mentioned that there would be a broadcast of one of the performances this June, and indeed there is now an announcement
announcement
that the airing will be on
NTV-BS on June 16 2:44 (in the middle of the night) -- rebroadcast June 25 7AM
BS日テレでは6月16日(木)2時29分~3時29分予定(水曜深夜)
辻井伸行さん×カンブルランさん×読響のベートーヴェン/ピアノ協奏曲 第1番

6月16日(木)午前2:44~3:44(水曜深夜)日本テレビ
6月25日(土)朝7:00~8:00 BS日テレ(再放送)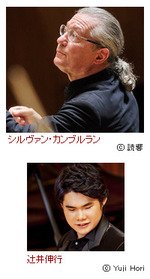 ♪ May 21 
This
YouTube video
showed up today. It is an extract from a
TV documentary aired in Japan last year
. The footage shown is from
Nobu's performance in Vienna's Musikverein ("Golden Hall") on May 18, 2015, with conductor Yutaka Sado and the Vienna Tonkünstler Orchestra
.
♪ Nobu the Composer
Please allow me to share a video of Japanese figure-skating great Midori Ito performing at a world [exhibition] event in 2011. The music she skates to is by -- composer Nobuyuki Tsujii. "Whisper of the River" is a piece that Nobu composed after taking a walk with his father in Tokyo along a river, during his teenage years when Nobu's relationship with his father was sometimes turbulent. (Out of concern for his son, papa Tsujii urged Nobu to devote less time on piano.) In the end, Nobu came to understand that his father's concern for him was out of love, and he developed a great respect for his father. Their story is read by high-school students in a textbook for the English language!
Nobu has often said in interviews that his "ideal woman type" is figure skater Mao Asada.



♪ March 30 A New Composition for Venice Renaissance Exhibition 2016
It seems that yesterday, before his
All-Chopin Recital
, Nobu recorded a composition in Suntory Hall for an upcoming "Venice Renaissance Exhibition 2016."
https://twitter.com/accademia2016/status/715113103495532544
ヴェネツィア・ルネサンス展 Venice Renaissance Exhibition 2016
テーマ楽曲決定❗️本日サントリーホールで収録いたしました。ピアニスト、辻井伸行さんの作曲、演奏によるテーマ楽曲は近日テレビスポットなどでお聴き頂けます。どうぞお楽しみに🎶
The theme song has been determined ❗️ Today it was recorded at Suntory Hall. Theme song by Nobuyuki Tsujii, pianist, composer; and you can please hear the music coming soon on TV spots.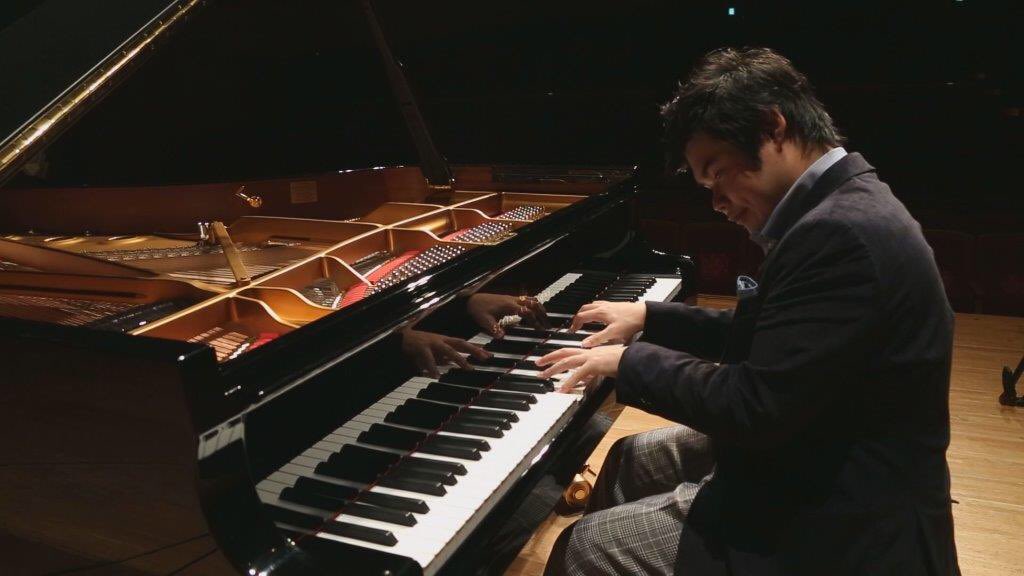 According to a
tweet
by Yura, the new composition is titled "The brilliance of Venice", and the exhibition of Venetian Renaissance Paintings from the
Gallerie dell'Accademia
will take place in t
he National Art center Tokyo
July 13 - October 10. The exhibition is held in celebration of the 150th anniversary of the Japan-Italy diplomatic relation.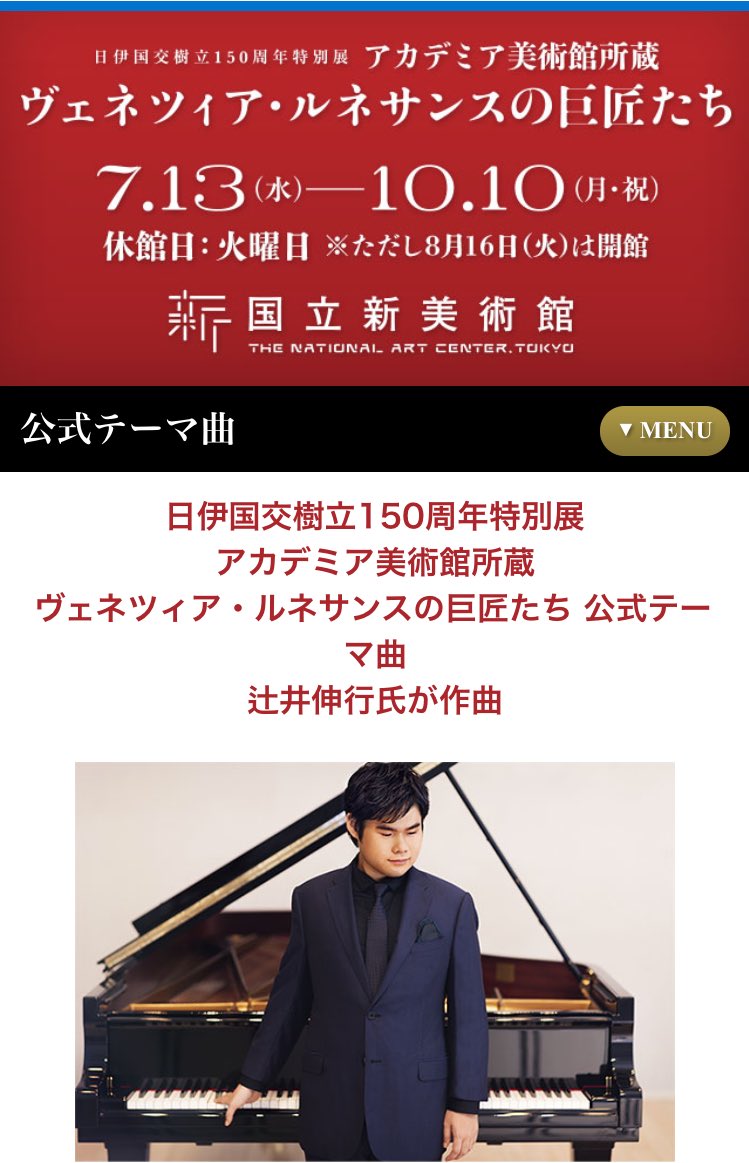 ♪ Nobu composed background music for new Studio Ghibli animation short.
♪ More Nobu news! Please click each link to read these sections on a separate screen - the links are also in the sidebar to your left