No one LIKES to take pills! 
Or To Have to Deal With IV Meds & Picc Lines Either! 
But, if you MUST take medications and do not have insurance, or your insurer decides not to pay for your prescriptions, what do you do?  If you are willing to do your "homework" there are places to contact that may help you obtain needed medications for less money or even for free.  
Some pharmacies offer and/or accept discount coupons and/or have special lists of reduced priced medications (all on list are $4).  There is also a list below with information on finding and learning more (self-help guides) about IV medications and administering them. 


First Thing To Remember...
Compare Prices Regularly! 
For example...
Today Walgreens has Mepron for $750  
The same medication at Publix is $1,483.
Another example...
Walgreens has clarithromycin today for $47
CVS Pharmacy has it for $42
The same medication at Walmart is $27
And at Sam's Club (with a membership) it is $10
~ ~ ~
From your phone dial 2-1-1.  They can assist you by sharing information on where to get free or reduced price medications in your area.  Each calling area has its own specific resources based on the location, so you need to call from your home location.
~ ~ ~
Always Ask When Calling Pharmacies...
"Is this your lowest price?"
You might be surprised to find it wasn't the lowest price, 
But you MUST ask to get the lower price!
~ ~ ~
A 90 Day Supply of Medications (vs. 30 day supply) 
Might Save You Money 
&
Generics Might Be Less Expensive
~ ~ ~
International Sources For Medications
Pharmacy Checker.com
  Compare prices on medications sold in Canada and internationally.  The site also has a search button near the bottom of the page so you can check some of the prices for that medication in the USA.  If you don't see your medication on the main list, click at the bottom of each lettered section ("A", "B", "C", etc.) where it says "More".
Potential Savings
BLINK HEALTH-  
https://www.blinkhealth.com  - allows you to pay online then go to your pharmacy to pick up your medications at a "lower price" or in some cases they are free.  The total cost may be lower than your standard co-pays, just tell pharmacist to use BLINK HEALTH instead of your insurance if that is the case. First time customers get a $5.00 off coupon to use in addition to the other savings. No membership is required.
Find A Medical Marijuana Prescribing Doctor
~ ~ ~
Information For Reducing Costs
Below are web sites for patient assistance programs to help you obtain 
discount prescription drugs or free drugs
. Some are specifically for those with a low income (some consider low income to be in the $40,000.00 range).  
The inclusion of any link on this page is not an endorsement of these sites or programs. This is simply a resource to try to make it easier for you to get your medications.

~ ~ ~

Helpful Hint- Go to the Price Drop website and type in the name of your supplement. They will quickly show where the lowest price is for that item. For most items a substantial savings was seen. Price Drop Website- Click Here

Helpful Hint- Check E-Bay for supplements. Some sellers also offer free shipping and prices are usually very good.  E-Bay Website- Click Here


NOTICE- The maker of VSL#3 probiotic offers assistance program for ulcerative colitis and ileal pouch patients. To apply for assistance or contact a representative with questions about the program, patients call 1‑877‑279‑2459.   Article Here 

Popular Sites For Lower Cost Supplements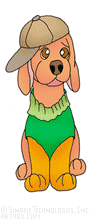 For Your Pets
Medication Information- NIH Library
You can check for medications WITHOUT certain ingredients. 
Daily Meds- site is located here.  It is another site for checking medications.  
This is what I was told about calling manufacturers for information on ingredients:  "You will likely get better info on the government sites than calling the company. 
Manufacturers have to file accurate ingredient lists with the government, but can put vague ingredients on the packaging like modified food starch. 
Type in the words "professional information on" or "prescribing information" and the name of the drug to see the information that your doctors see- the most complete information without writing the company.
(Thanks to Lymetoo for this helpful information above.)
Specific Drugs & Manufacturers
Patient Assistance Programs
PLEASE SEE SUBPAGES BELOW FOR MORE INFORMATION