For a detailed day by day journal of my previous European travels, 
click
here
for
my old photojournal site
.
DUBLIN 2009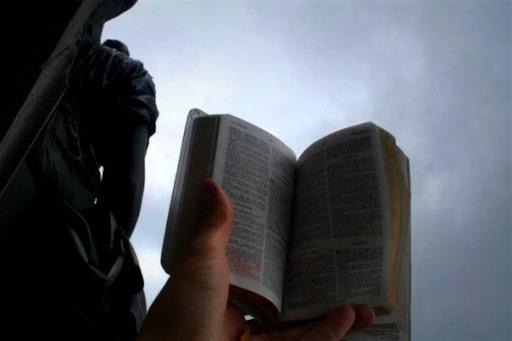 And so I read "Sit at my right hand, and I will make Your enemies your footstool" just as I'm sitting upon a pillar above the crowds of downtown London. Encouraged yet again ;) To define such things, an enemy is who I used to be toward God, one who does not care for Him or His ways. His ways are to love our enemies even then as Jesus did and tells us to do ;)
---
Ran into this guy just after I was praying and reading Ecclesiastes. Meaningless, meaningless, everything is meaningless he says. This guy was just as frustrated I think ;) Good news is, the conclusion of the matter is to enjoy your work and fear God. There is much work to do and we are not saved by it thankfully but saved to do it.
28 August 2009
---
The Coconut Revolution (Bougainville Guerilla Saving Environment Independence War Australia Papua Mining 2000) a film shown at Semora Spraoi, basically, a communist libertarian atonymous social center in the city of Dublin that I ended up spending a large amount of time at. This film was absolutely an answer to my prayers as they lived nearly 
exactly how the people there were aiming to live but did so by the grace and leading of Christ. In this shot of the film, they are saying "The leader must clean the boots of his people" Reflecting on Jesus washing His disciple's feet! Amazing! They gave me the film and would be more than happy to share it with you when I return, otherwise, just do a search for it online.
---
Spent the night at a haunted squat this night ;) The Lord knew how to take care of that though! I got to share the gospel and tell a girl who had never known a christian but had lived homeless without a single piece of money since she was 8 years old. She's 18 now and got to hear that Jesus is a lot different than she ever thought!
---
I didn't check in on time for my flight to London, thus having to pay an extra 40 Euros ($70 or so). I made it on my flight and read this before getting on board. "Slackness breeds worms, but the sure traveler, though he alight sometimes, will goeth on" I was quite encouraged by this ;) Thanks Lord!
---
LONDON
Met this guy at a Couch Surfing Party in London. On one of the tables, he just so happened to have some sort of sermon I think from Martin Luther King which kept saying "The Bible Says" He taught me a bit about spinning as well! That night, I got to share my story of how I came to follows Jesus with his roommate as well. It had a great impact on her. She's a fighter though and has the bruises to prove it ;)
---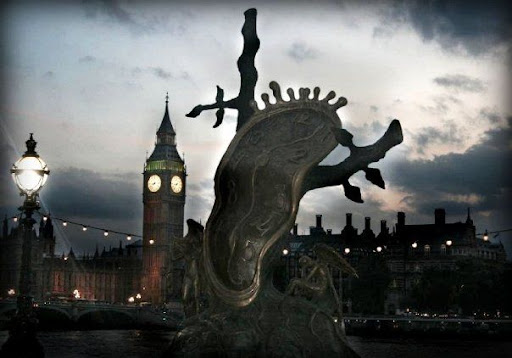 Took this one in downtown London. The highlight of the rule and accomplishments of England. I read earlier that morning about the city of God and couldn't help but be reminded about how the cities really aren't even ours but more on loan to us for a time ;) He's the master builder though of course, always has been!
ROMANIA
While in a village outside of Baia Mare called Boereni, just before helping harvest corn, I prayed and asked The Lord to show me something in His word and had the book of Mark chapter 4 on my heart. I opened and was curious as to what I would read.
 I read this:

Jesus said, the kingdom of God, is as if a man should cast seed into the ground
and should sleep, and rise night and day, and the seed should spring and grow up,
but he does not know how.
For the earth brings forth fruit of itself, first the blade, then the ear, after that the full corn in the ear. But when the fruit is brought forth, immediately he puts forth the sickle, because the harvest is come.

A perfect reminder ;)
---
While riding in a train to Baia Mare Romania, I decided to make use of my time in prayer and reading so I asked The Lord what He would like me to read and had Isaiah chapter 28 on my heart. I looked out the window and took a photo just after I read this:
Give your ear, and hear My voice;
listen, and hear my speech.
Does the plowman plow all day to sow?
Does he open and break the clods of his ground?
When he has made plain the face thereof,
does he not cast abroad the fitches, and scatter the cummin, and cast in the principal wheat and the appointed barley and the rie in their place?
For his God does instruct him to discretion,
and does teach him.
For the fitches are not threshed with a threshing instrument, neither is a cart wheel turned about upon the cummin; but the fitches are beaten out with a staff, and the cummin with a rod.
Bread corn is bruised; because he will not ever be threshing it, nor break it with the wheel of his cart, nor bruise it with his horsemen.
This also comes forth from the LORD of hosts,
which is wonderful in counsel,
and excellent in working.
Perfect.
---
FRANCE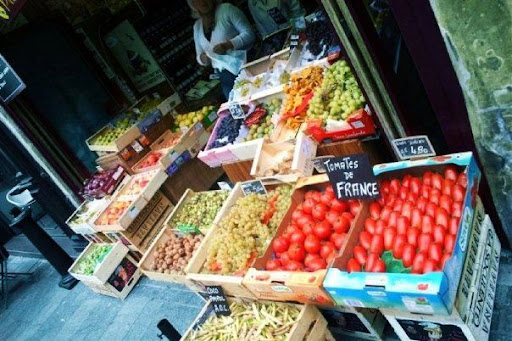 One day in Metz, France, after noticing the amazing fruit markets and all of the poor homeless folk in the city, I went to the river to seek some direction. I prayed asking Him to open my heart to what He has to show me and had John chapter 12 on my heart. I opened to the chapter and read a few notable things. One of which was when Jesus says, "You will always have the poor among you" and then a bit later, He speaks "Truly, truly, I say to you, that a grain of wheat must fall to the ground and die or it will not bear fruit." Another translation I remember instead of "not bear fruit" it states "will remain alone." After reading this I knew exactly what to do, so I went back to the hostel in which I was staying at and wrote down the verse in French, purchased some fruit and gave it to a homeless man.
---
---
BIRMINGHAM ENGLAND
I came across this sign after getting quite lost in Mosely, England (where J.R. Tolkein lived and was inspired by a number of things in his writing of the Lord of the Rings), I finally prayed and looked up seeing Christ Died for You and seeing There is Hope. I was very encouraged and stopped to ask for directions at a local muslim resturant.
When I walked in, they asked where I was from and that they liked my accent. I said America. They said, "Oh, we've been looking for an American" and smiled. They were very helpful and asked me where I was from and what I was doing. I told them that I was a Christian Missionary and I left them a gospel book entitled "How to Know God" for them to read. On my way back, I stopped at a pub and got to speak to another couple of people for quite some time. It turned out to be an unexpetedly hopeful evening after all!
---
THE WORLD THROUGH THE EYES OF FAITH FROM THE PAST FEW YEARS
NEW ORLEANS
CALIFORNIA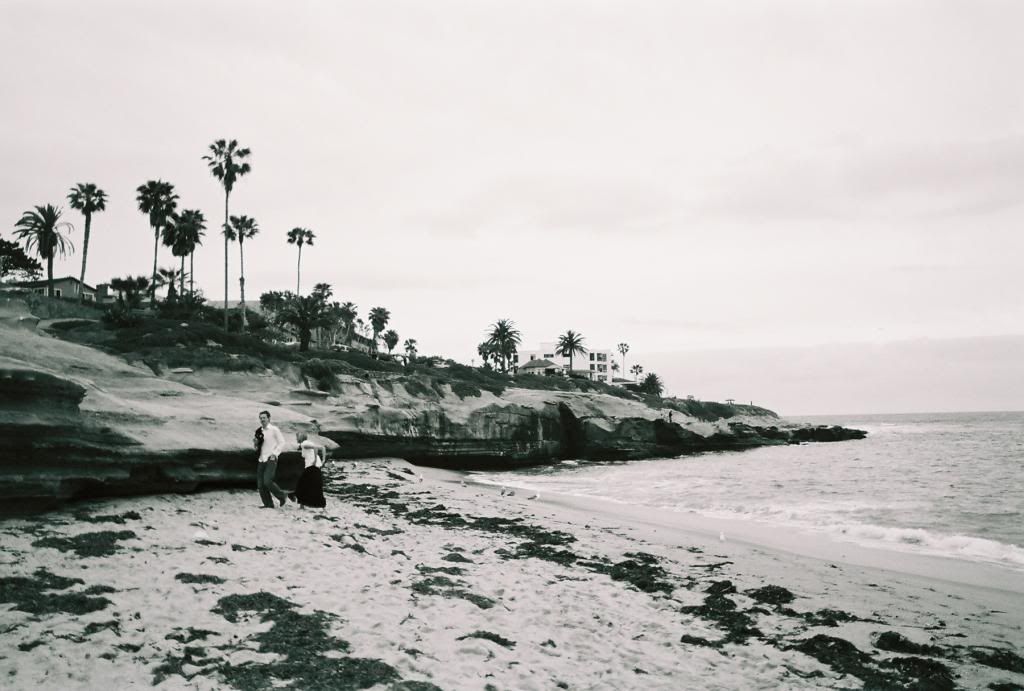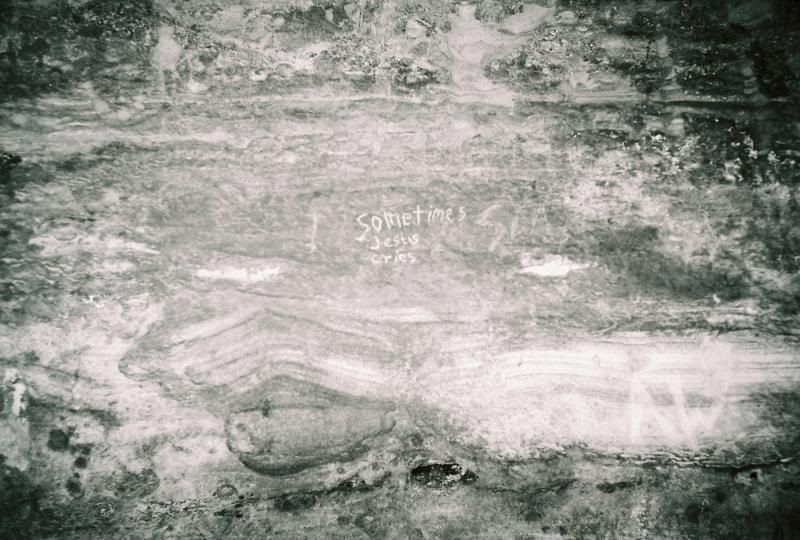 ARKANSAS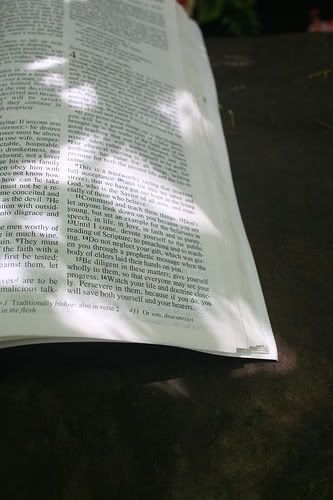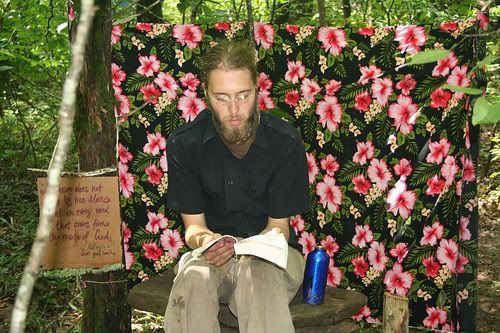 while on a photo excursion with a friend of mine
we traveled down the path
where many a train has blazed the way
as for all spirit led ventures
i prayed asking the Lord to open up my heart
to what He has to show me in His word
i believe this is what my heart was set upon,
not knowing previously what it would contain:
Ps 27:11 -
Teach me Your way, O LORD,
And lead me in a smooth path,
because of my enemies.
Now my personal reflection is this,
that our enemies are not people,
but darkness.
I walk in the light
of His love and truth.
on my last road trip up to minneapolis
i came to see in the sky
what seems to be a rainbow
in a ball in the sky
waiting to unravel
i thought to myself,
the Lord may have something
to show me in His word
reguarding this
for some reason
i was thinking
there may not be anything
and was reflecting
on my past experiences
reguarding photography
and seeking the Lord
sometimes i think
that instead of encouraging others
i may be discouraging
by sharing my experiences
but at the same time,
a picture is worth a thousand words
and to speak not of it,
would be
to not give God glory
where glory is due.
i believe the psalm i read was psalm 83
and it ends with this:
83:18
That they may know that You,
whose name alone is the LORD,
Are the Most High over all the earth.
In seeking The Lord upon the railroad tracks that cross the river, I came to read this from Job Chapters 36 and 37:
"With clouds He covers the light;
and commands it not to shine
by the cloud that comes between."
I sought to understand what He means by this. I went on to read:
"Do you know when God disposed them,
and caused the light of his cloud to shine?
Do you know the balancings of the clouds,
the wondrous works of Him
which is perfect in knowledge?
How the garments are warm,
when He quiets the earth by the south wind?
Have you with Him spread out the sky,
which is strong, and as a molten looking glass?
Teach us what we shall say to Him;
for we cannot order our speech by reason of darkness.
Shall it be told him that I speak?
If a man speaks, surely he shall be swallowed up.
And now men see not the bright light which is in the clouds: but the wind passeth, and cleanses them."
I learned a few things from this, one being that I am not to lean on my own understanding. These are the words the man who spoke to Job said as an introduction to The Lord's own words to Job. The Lord builds greatly upon the knowledge and wisdom of God and Job learns a thing or two ;)
Beautiful.
---
October 2nd, 2006
I recieve a call from my housemate asking me to pick up an old pottery wheel that someone had left in the alley, the next day i have the day free so i decide to spend it in prayer and fasting and in reading a diary of george macdonald entitled Diary of an Old Soul, on the October 2nd entry, it speaks of The Potter's Wheel:
"But thou art making me, I thank thee, sire.
What thou hast done and doest thou know'st well,
And I will help thee:—gently in thy fire
I will lie burning; on thy potter's-wheel
I will whirl patient, though my brain should reel;
Thy grace shall be enough the grief to quell,
And growing strength perfect through weakness dire."
Later on that evening, at the salvage yard church fellowship, in minneapolis, a master potter is there
demonstrating how we, as clay are formed and made useful, and are full of ourselves when we start.
---
August 22nd, 2003
One morning I, still awake at sunrise, after having a frustrating experience with my housemates about the condition of the appartment, I decide to go up on the parking ramp to see the sunrise. When I reach the roof, I ask in prayer for the Lord to open my heart to what He has to show me. I open to Psalm 101:2
"I will walk within my house in the integrity of my heart."
A most perfect verse.

I ask if there is anything more and open to Psalm 136:5-9
"Give thanks to him who made the heavens so skillfully.
His faithful love endures forever.
Give thanks to him who placed the earth on the water.
His faithful love endures forever.
Give thanks to him who made the heavenly lights--
His faithful love endures forever.
the sun to rule the day,
His faithful love endures forever.
and the moon and stars to rule the night.
His faithful love endures forever."
When I arrive back into my appartment, greatly refreshed and encouraged, after loading the photo onto my computer, I notice the lense of the camera has made the sunrise appear as the star of David.
I remember as Jesus was upon the cross, the innocent among the guilty, the Bright Morning Star.
This is the first among many similar stories I would experience in what I consider diligently seeking The Lord.
---
As I a driving one afternoon, I can't help but notice a rainbow appear around the sun. I stop at the nearest gas station where i opened my bible asking The Lord, to open my heart to what He has to show me in His word" and opened to Psalm 107:
"Those who go down to the sea in ships,
Who do business on great waters,
They see the works of the LORD,
And His wonders in the deep.
For He commands and raises the stormy wind,
Which lifts up the waves of the sea.
They mount up to the heavens,
They go down again to the depths;
Their soul melts because of trouble.
They reel to and fro, and stagger like a drunken man,
And are at their wits' end.
Then they cry out to the LORD in their trouble,
And He brings them out of their distresses.
He calms the storm,
So that its waves are still.
Then they are glad because they are quiet;
So He guides them to their desired haven.
Oh, that men would give thanks to the LORD for His goodness,
And for His wonderful works to the children of men!
So I take a picture of the bible in my hand at that page and the woman inside asks me if I had taken a picture of my bible. I tell her I have and ask if they see the rainbow around the sun and go on to explain I believe God often speaks to me in regards to the sun. As I show her some photos I have with me, she has a most interesting reaction, not of suprise but of a gentle smile. She then goes on to describe to me what had occured the last weekend at the nearby church where she attends. An elderly woman had broken down in tears because she could not read the words to the songs or her bible. A group of believers surrounded her and prayed for her. She recieved her sight back that day and she could read once again. So I spend the rest of the day in awe with a thankful heart to what I have heard and seen.
---
January 24th, 2004
On a trip back from Kansas on a trip to care for my friend's sister who was just assulted by her stepfather, just leaving Kansas, we find out that my friend has a warrent out for his arrest due to past traffic violations... It just so happens that we get pulled over twice for our license plate not being illuminated, the second time, the officer asks for the ID of my friend... When the officer went back to his car, I begin to pray, asking the Lord for help and confessing that i do not know how to get back to Wisconsin. Immediately after praying, the officer runs back to our car, throws our identification in our window and speeds away, most likely on another call.
Just as my friend and I are waiting for a lift at a local gas station, he asks me if God had shown me anything that day. I remembered what I had read that morning:
Chronicles 15:5
"During those dark times, it was not safe to travel."
---
March 4th, 2004
While traveling to California, flying over the Colorado Rockies, pondering if my going was in the will of God or if it was just my own desire, I look out the window and see the mountain snow drifting from them and the clouds above. I take the photo and begin to read my bible where i had left off earlier:
"I have swept away your sins like the morning mists.
I have scattered your offenses like the clouds.
Oh, return to me, for I have paid the price
to set you free."
-Isaiah 44:22
---
March 20, 2004
While driving up the coast of California, I pray, "May I stop where you want me to stop." About 2 hours later, I come to a turn about and pull over. Just as I am turning off the car, the words of the song are "Lord speak to me" I walk up into the forrest and find a nice place to sit in the sun to read and pray. I pray "Please open my heart to what you have to show me" and before leaving, look up to see a tree that once had been burned or struck by lighting being the source of new life for a beautiful new tree. I walk back to the car and as I turn it back on, the song resumes, "Its just like You to make beauty from ashes, its just like You, Lord its just like You." Well worth the wait!
---
Fall of 2006
Sitting at home one fall morning, I once decide to spend some time with The Lord down by the river. While walking and praying to stop where He wills, I walk for quite a ways, and by His Spirit I have become familar with, I knew I had come to the place. As I walk near the shore, I saw a rock. Upon the rock something was painted. I look closer and see that someone has painted the name of Jesus that had bled down the rock. I was blown away.
Well worth the wait ;)
---
While driving past an old broken down greenhouse one day in Wisconsin, I decided to get out and seek what The Lord might have to say and after praying I had a particular psalm on my heart. I opened up to the psalm not quite knowing what to expect but read, "If The Lord does not build the house, the builders build in vain" Fitting ;)
---
 WHAT I'VE READ AT THE MOST PERFECT OF TIMES
January 28, 2007 
2:51 AM
.:sEEkiNg THe TrUtH:.

Current mood: 

 sleepy

Category: Dreams and the Supernatural

in seeking The Lord today, i asked Him to open my heart to what He had to show me in His word.  i got corinthians on my heart and read through 1st corinthians.  it then came upon my heart to read "brokenness and community," a small book by jean vanier.  before reading that, i had pondered why i hadn't been struck with something in particular in reading 1st corinthians.  in reading "brokenness and community" i came to the part in this photo referencing 1corinthians chapter 12 and answering my previous question 100 fold ;)




.:cOrneRstOnE :.


ok, i'm finally getting around to posting this... 8 months later... thought it the most interesting thing i could post for the time being...

The first day after waking at the festival, I awoke and headed down to my volunteer beach bum position down at the beach. When I had a moment, I asked the Lord to open my heart to what He had to show me in His word and read some devotional exerpts from a book called "Knowing the Heart of God" by George Macdonald. I reflected upon the waters and how the Lord desires for us to have confidence in Him.

The second day down at the beach I sought the Lord in His word and read this:

On what I remember to be the fouth night of the festival, I sought the Lord before going to sleep even though I was extremely tired and it was quite late. Some things were going on in our camp that were as described and were rebuked in the morning which I would prefer not to go into detail about. The Lord prepared me for this and as a result we were able to sleep in peace that night thankfully.

While on our way down to cornerstone, we passed by a few travelers flying signs for rides. We pulled back and gave them a ride. When we arrived at the festival, we found that we still had their guitar! We called information and headed back about an hour to find them to no avail. We then headed down to Peoria, IL in which we spent a total of four hours looking for them before heading back. To no avail...

After seeking the Lord about what had happened reguarding the travelers loosing their stuff, I read this:

This was one very interesting spirit led experience to remember, almost as much as the year before... If you are interested in having me post that, send me a line and I just may...


 

 

THE RAINBOW GATHERING

.:RaiNboW GatHeriNG:.

Before leaving for the rainbow gathering, I sought The Lord and He put Psalm 32 on my heart one morning while we were living on a ranch just north of Minneapolis.  He says:

" Do not be like the horse or the mule,
       which have no understanding
       but must be controlled by bit and bridle
       or they will not come to you.
Many are the woes of the wicked,
       but the LORD's unfailing love
       surrounds the man who trusts in him. "




While at the rainbow gathering, I sought The Lord asking Him to open my heart to what He has to show me in His word.  He put John 12 on my heart and so I read this not knowing what He might say:

"Then Mary took about a pint of pure nard, an expensive perfume; she poured it on Jesus' feet and wiped his feet with her hair. And the house was filled with the fragrance of the perfume."

I remembered what I had read shortly after I began to wash someone's feet.  I told this story and of Jesus's heart for His people, how He washed their feet and how He wants to serve us and touch our hearts.  One woman sitting on the bench began to cry because she was given a glimpse of the beauty in the heart of Jesus.


While we were serving at Jesus Kitchen, I kind lady stopped in and setup camp with us.  She told me a story of how she was born with an undeveloped heart and would go with her grandmother who knew The Lord each week into the woods to a secret place where they would pray for her heart.  They always went alone, but one day she was looking through her grandmothers old photos and she came across this photo of her grandmother taking her photo at the secret place where they never went with any other.  Her grandmother is in the photo with her camera! 
She calls this her miracle photo.  ;)



At Jesus Kitchen we setup a stone chair in which we read from the word of God each day continuously each day.  When it was my turn to read, I began reading precisely on this verse... "Devote yourselves to the public reading of scripture"
Amazing, simply amazing.


Just before going to serve at main circle at the gathering, we prayed and just before I asked The Lord to open our heart to what He has to show us.  He put John 7 on my heart.  All about Jesus at the feast.  Perfect.



The day of quiet, while everyone was quiet for the first half of the day, I sought what The Lord would have me do.  In seeking The Lord's will, I came to read this:

There is great power in quiet, for God is in it. 
When the hand of God is laid on a man,
it may be followed at first with an indignant outcry, struggle, and complaint.
But when weary at last, he yields and is still, and listens to the quiet,
then God at the heart of him begins to grow.
-From George Macdonald - Knowing the heart of God