Announcements
Outdoor articles about black bears, hunting reports and other Minnesota and US field sports.

Subscribe to posts
BLACKDUCK AREA
 A few bears continue to come in and grouse hunting has been better than expected with all the foliage.
Timberline Sports and Tackle
(218) 835-4636
Outdoornews.com
Posted on Thu, 03 Sep 2015

RAINY LAKE     
Bear reports have been inconsistent.
Loon's Nest (218) 286-5850
BLACKDUCK AREA
Bear baits are getting hit, but the activity hasn't been "super consistent" the past week.
Timberline Sports and Tackle (218) 835-4636
CROSBY AREA
Most bear hunters have reported good activity.
Oars 'n Mine Bait and Tackle (218) 546-6912
DULUTH AREA   
Bear baits continued to get "wiped out" early this week.
EMILY AREA 
Bear baiting has been good. Most hunters report multiple bears at each bait.
Redding Sports and Spirits (218) 763-2191
GRAND MARAIS AREA
Bear reports have been strong: "Everyone's baits are getting hit, even during the day."
Buck's Hardware (218) 387-2280
GRAND RAPIDS AREA 
Bear baits are getting hit. Most hunters believe there are more bears in the area this year than last.
Ben's Bait and Tackle (218) 326-8281
RAINY LAKE     
Bear reports have been inconsistent.
Loon's Nest (218) 286-5850
The Minnesota DNR continues to intentionally limit the hunt under a strategy to increase bears' numbers. 
By C.B. Bylander Special to the Star Tribune
August 28, 2015 — 12:28am
iStockphoto Last year, about a quarter of permitted hunters harvested a bear. This year, 18,000 hunters applied for 3,700 licenses.
Minnesota's bear season opens Tuesday amid upbeat expectations.
Though hunter numbers will be low again, many believe a good season is ahead. That's because the bear population seems to be on the upswing. Also, natural bear foods have been in only average or short supply for much of the summer. Together, these factors could draw good numbers of bears to hunters' baits.
"Some of my baits are going gangbusters, and one isn't," said Dick Reese, vice president of the Minnesota Bear Guides Association "That tells me that in some areas bears are finding plenty of natural food."
This is the third consecutive year that bear hunting permits have remained greatly curtailed by the Minnesota Department of Natural Resources. The DNR is intentionally limiting the hunt as part of a plan to boost the bear population. The agency offered 3,700 licenses this year in the primary bear range, called the quota zone. That's 50 fewer than the past two years, the lowest number in decades and about one-fifth as many offered during the license availability peak in 1999.
Anecdotally, the DNR's population rebuilding strategy appears to be working.
DNR wildlife managers throughout central and northern Minnesota have reported a rise in citizen bear-sightings. Ross Heir, DNR area wildlife supervisor at Crookston, said there have never been so many bear sighting phone calls in the area. Erik Thorson, DNR area wildlife manager at Park Rapids, said bear reports are up from last year, and "I am sure the bear population is building from where it was several years ago." Tom Rush, DNR area wildlife manager at Tower, said "we seem to be turning the corner on bear numbers." Other wildlife managers offer similar sentiments.
Still, they believe part of this year's increase in bear sightings is linked to a widespread blueberry crop failure and no bumper crops of other wild foods.
"The upcoming harvest will ultimately reflect availability of wild food, bear density and hunter numbers," said Paul Telander, DNR wildlife chief. Unlike deer hunting, he added, individual hunter success is linked more to local food availability than the bear population itself. "When acorns and other natural foods are abundant, bears — even when there are many of them — are less likely to be drawn to hunters' baits, and the converse is also true," he said.
Last year, hunters took 1,627 bears, the lowest tally since 1988. Of these, 1,241 were taken in bear management units where hunters need to enter a lottery for a license; 386 were taken in the no-quota zone. The no-quota zone is where the forest fringe and agricultural lands intermix. Hunter numbers are not restricted in the no-quota zone. Hunter numbers have been increasing in this zone as a result of reductions in quota-zone hunting permits.
Bear baiting began Aug. 15, roughly two weeks before the opening of the season. The bulk of the bear hunt will be complete by mid-September. It is common for about 70 percent of the harvest to occur during the first week of hunting and more than 80 percent by the end of the second. Last year, about one-fourth of hunters killed a bear. Interest in bear hunting remains strong. About 18,000 hunters applied for this year's 3,700 licenses.
How many bears?
The DNR's latest estimate puts the bear population at 10,000 to 15,000, down significantly from estimates of 17,000 to 25,000 in the 1980s and 1990s. Minnesota's bear population trended up during the 1980s, peaked during the late 1990s and declined during the early 2000s through 2012.
Dave Garshelis, DNR wildlife research biologist, said the bear population estimate is derived from bear teeth that hunters must submit as part of the registration process. The DNR can determine a bear's age from its teeth, and because hunting accounts for about 80 percent of bear mortality, researchers make further determinations as to the population trend and number of bears.
"Hunters help us monitor the population of this secretive animal by providing the information we use for our models," said Garshelis. "The higher the hunter ­compliance rate the higher the reliability of our data." He added that as reliability increases "so does our ability to make appropriate and timely season and license number adjustments."
About 25 percent of last year's hunters did not submit a tooth. To improve compliance, the DNR's enforcement division sent a warning letter this summer to those out of compliance.
"We will still accept teeth from the 2014 hunting season," Garsheli said. "As long as we know it's last year's tooth we can use the data to refine our population estimates."
Collared research bears
Garshelis encouraged hunters "to pass" on radio-collared research bears. Though legal to harvest, Garshelis called them "highly valuable animals" that provide important information used in management decisions. The DNR has about 20 radio-collared research bears throughout the state, most in the Camp Ripley area of central Minnesota and the no-quota area of northwest Minnesota. DNR research bears can be identified by large, brightly colored ear tags even if their collar is not visible.
C.B. Bylander is a freelance writer from Baxter, Minn.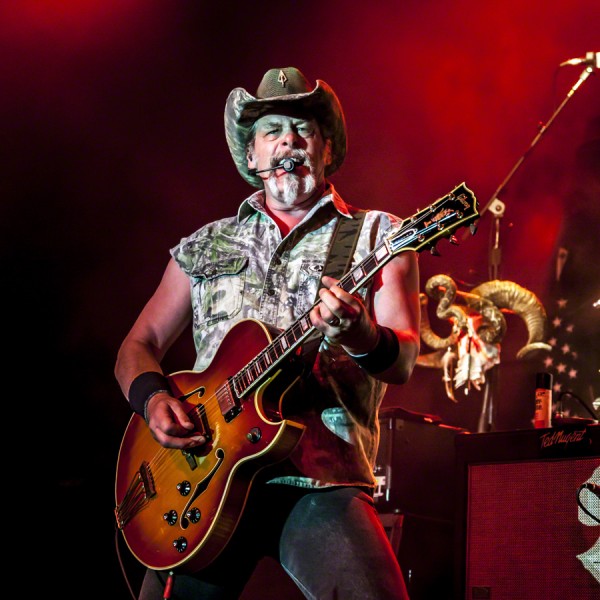 Ted Nugent, along with over 1,000 other hunters, will be heading into the Florida woods to pursue black bear.
Florida's first black bear hunt in 21 years is proving to be a big hit, despite a controversial start and at least one lawsuit against the state for holding the hunt. According to the Florida Fish and Wildlife Conservation Commission (FWC), more than 1,100 special-use permits have been sold as of Wednesday, with the majority being bought as soon as the agency opened up licenses for sale. Among the first non-resident to sign up for the hunt was none other than rocker Ted Nugent, an avid hunter and advocate for hunting rights.
"The reason there hasn't been a bear season until now—even after more than 6,000 nuisance complaints—the reason we've waited so long is because of the scourge of political correctness dispensed by the idiots who claim the defenseless animals need protecting," Nugent told The Orlando Sentinel.
The musician, known to fans as the "Motor City Madman," echoed the complaints of many Florida residents when he pointed out that there was a surplus of bears, and the population is becoming a dangerous liability for the state. Black bears were once a rare sight in Florida, but thanks to the efforts of the FWC and conservationists, the population has rebounded to around 4,000, which is only a conservative estimate. Some experts suspect there are a lot more bears in the state, and the animals seem to be encroaching on human habitats. Data from the FWC show that in 2013, there were 6,667 bear nuisance calls, compared to 100 in 1995.
Biologists say that the problem is not too many bears, but rather too many bears moving from the woods to the suburbs.
"As other states have shown, hunting is the most effective and responsible method for managing the growth of bear populations, but is just one part of FWC's overall approach to managing bears," the FWC stated.
Animal rights groups claim that the hunt could have a negative effect on a recovering bear population. The FWC currently intends to reduce the bear population by 20 percent overall. Using hunting as one of the main methods to cull the bears, the agency expects hunters to harvest about 320 of the animals during a limited, seven-day hunt in October. Activists say that with no limit on the number of permits sold, the hunt may go over its harvest quota. A lawsuit by several animal rights organizations has been filed against the FWC in an attempt to halt the hunt, but biologists at the agency say the season has little chance of hurting the bear population in the long run.
"We may end up a few over the objective just because of the timing on any day, and we've considered that. But it's still a very conservative hunt. That'll be OK," FWC spokesperson Diane Eggeman told WESH.
Other critics also slammed the season for what they view as catering to trophy hunters. Many hunters, including Nugent, have refuted this claim.
"When we kill a bear in Florida and everywhere, we cherish the meat. It's the sweetest pork you've ever eaten," he said. "How dare they claim that we don't utilize every scrap of this precious animal, cherished for the gift that it is. The rugs are magnificent."
Permits for the hunt cost $100 for residents and $300 for non-residents. The FWC also intends on ramping up programs to educate residents on coexisting with bears, including proper trash disposal.
The newly legal gun tool will be at the Ramsey outdoors festival.
August 13, 2015 — 11:40pm
Feed Loader, File photo Most silencers are purchased to prevent hearing loss, to aid hunting success, to reduce recoil and/or to minimize shooting disturbance to humans as well as wildlife.
"Dakota Silencer," the sign says on the Game Fair booth — a first of its kind in the 34 years the outdoors festival has been held in Ramsey, near Anoka.
That's because until this year, it wasn't legal to own a gun suppressor in Minnesota.
Known popularly as silencers (though unlike in the movies, these gun add-ons don't completely silence firearms), suppressors were legalized by the Legislature in its most recent session.
Now Minnesota gun owners are free to own suppressors — silencers — and Dakota Silencer, a company founded by Brandon Maddox of Sioux Falls, S.D., is at Game Fair touting the company's wares.
Surprisingly, Maddox said, many gun owners here don't know silencers are legal.
"I think they heard that Gov. [Mark] Dayton wanted to veto the bill and thought he did," Maddox said. "But Dayton signed the bill. He didn't veto it. So a big part of what we do at Game Fair is educate people."
A pharmacist by profession, Maddox became enamored of silencers years ago when he first realized their value to varmint hunters, particularly those who chase coyotes in winter in the Dakotas.
Not uncommonly, these long-range shooters call in two or three animals at once. But when they draw down on one, and fire, the others typically scatter.
Silencers that quiet a gun's report can sometimes keep the animals gathered, even after the trigger is squeezed, allowing a second shot.
"Our silencers used for varmint hunting are our best selling models," Maddox said.
Dakota Silencer hopes to expand its market at exhibitions, such as Game Fair, and at gun shows.
Buying a suppressor isn't quite like purchasing a car, however. Nor is it similar to buying a gun — not even a handgun.
Regulated by the same federal law that governs machine guns, silencers — which were invented in the early 1900s — never have presented a national criminal threat, notwithstanding their portrayals on the big screen.
Instead, their U.S. regulation, beginning almost a century ago, stemmed from their perceived potential as wildlife poaching tools.
To what degree wildlife crimes over the years could be traced to silencer use is unknown. But it's likely the price of silencers today — which generally range from about $400 to $1,200 — together with the time and background checks required to buy suppressors, keeps would-be poachers out of the present-day market.
Instead, most silencers are purchased to prevent hearing loss, to aid hunting success (as for varmints), to reduce recoil and/or to minimize shooting disturbance to humans as well as wildlife.
What's required to purchase a silencer?
First, consider the gun you want to silence. If it's a handgun, know that you're in the minority among silencer purchasers.
"Relatively few silencers are sold for handguns," Maddox said.
Know also that the barrel of whatever firearm you're intending to fit with a suppressor must be threaded, so the suppressor can be screwed in.
Barrels of many modern AR-style long guns are pre-threaded. But most older rifles, regardless of their caliber, must be threaded by a gunsmith before they can be fitted with silencers.
Here's a snapshot of how the silencer purchase unfolds:
• After selecting a silencer, the gun owner pays the dealer, usually in full. A silencer serial number is then assigned to the purchaser.
• If the purchaser is acquiring the silencer in his or her name alone, an application for transfer of the silencer will be sent to the FBI for a background check(s). A $200 application fee, or transfer tax, is required, and the purchaser is fingerprinted. Six months might pass before approval is given (or not), and only then can the silencer be picked up from the dealer.
• Application can also be made to own the silencer in trust. This is the most common route, Maddox said ("100 percent of our Minnesota customers do it this way"), because it allows multiple people named in the trust to use the silencer. Instead of the FBI, the trust application is sent to the Bureau of Alcohol, Tobacco, Firearms and Explosives (BATFE). A $200 transfer fee is required, but no background check is conducted of the trust "because the trust is an entity, not a person," Maddox said. In about three months, the transfer will be approved (or not), and arrangement for pickup from, in Maddox's case, a Dakota Silencer outlet near Alexandria, Minn., or at a Minnesota gun show, or in person with a company employee, will be arranged. A background check of the person picking up the silencer is required.
Details such as these explain why people at Game Fair who stop at the Dakota Silencer booth usually stay for a while.
As Maddox says, some education is required.
by
OutdoorHub Reporters
on
July 17th, 2015
Read On OutdoorHub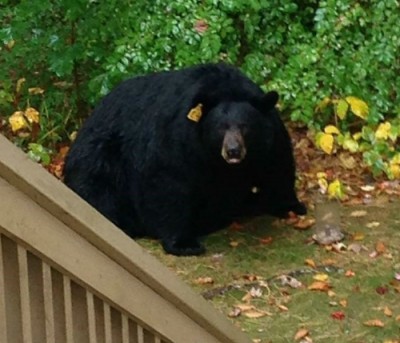 Owners of a pie shop in Pinewood Springs, Colorado say a bear broke into the store on Monday night and had a massive, sugary feast. According to Mikaela Lehnert, who operates the Colorado Cherry Company along with her mother Kristi, the bear's raid yielded some interesting conclusions regarding its taste in pies.
"Cherry and apple was his favorite. He passed over the strawberry rhubarb," Kristi Lehnert told KDVR.
Bears are not usually known for being picky eaters, but this one apparently avoided the strawberry rhubarb pies like the plague. Everything else, however, was fair game. The Lehnerts told KUSA that the hungry critter downed 24 cherry pies and 14 apple pies over the course of one night, along with mounds of other pastries and even ingredients like sugar and cherries. The owners speculated that if the bear could have gotten into the locked freezer, it would have devoured everything inside as well.
In the end, this overnight visitor even had the gall to take two pies to go, leaving a messy trail outside the store.
"I'm looking for servers, so maybe if he wants to come back, because that's talent to get two pies into the back yard," Mikaela Lehnert joked.
At least the damage to the store was minimal. The Lehnerts said they were able to board up the window where the bear broke in and start baking before they received customers on Tuesday. At the very least, now they can say the pie shop is bear-approved.
Researcher Lynn Rogers needs permit to track wild black bears.
By David Chanen
Star Tribune
July 13, 2015 — 9:04pm
Brian Peterson, Star Tribune Lynn Rogers, founder and chairman of the North American Bear Center in Ely, and a black bear.
Longtime bear re­search­er Lynn Rogers can re­sume his In­ter­net vid­e­o den cam­eras, but he can­not use ra­di­o col­lars to track the wild ani­mals, the Minnesota Court of Appeals ruled Mon­day.
"I'm thrilled that the court rec­og­nized the value of my re­search and ruled I can place the den cam­eras for sci­ence re­search," Rogers said. "But we could do a much bet­ter job with ra­di­o col­lars to find par­tic­u­lar bears. We will do the best that we can."
Last year, the Department of Nat­u­ral Resources af­firmed its earli­er de­ci­sion to deny a per­mit to Rogers, who gained fame by put­ting ra­di­o col­lars on North American black bears in north­ern Minnesota. The DNR de­ci­sion came af­ter an ad­min­is­tra­tive law judge said the DNR had the au­thor­i­ty to re­fuse to re­new Rogers' per­mit.
For 14 years, Rogers had hand-fed wild black bears in ord­er to col­lar them with sat­el­lite track­ing de­vices.
He would post live In­ter­net vid­e­o feeds from their dens. He drew a glo­bal audi­ence and more than 140,000 Face­book fol­low­ers, who got to know bears such as Lily and Hope through Rogers' live feeds. The cam­eras have been high­ly praised by scientists and teachers.
But on Mon­day, the Court of Appeals ruled that ra­di­o col­lar­ing of bears meets the statu­tory defi­ni­tion of "con­struc­tive pos­ses­sion," which re­quires a per­mit. Rogers' law­yer David Mar­shall said he is con­sid­er­ing wheth­er to re­apply for a per­mit or ap­peal to the Su­preme Court.
DNR spokes­man Chris Nis­kan­en said it's very un­like­ly the a­gen­cy would is­sue a per­mit to Rogers be­cause of con­tinu­ing public safe­ty con­cerns. "We are very satis­fied with the court's de­ci­sion," Niskanen said. "The de­ci­sion was re­al­ly about wheth­er a per­mit is re­quired to col­lar a bear. We be­lieve we are the a­gen­cy that's re­spon­sible for per­mit­ting wild­life re­search. Any­one in­ter­est­ed in it needs to come to us."
The Court of Appeals ruled that Rogers needs no per­mit to use den cam­eras. Rogers plans to re­sume the broad­casts this win­ter. He has re­search in­for­ma­tion, in­clud­ing GPS co­or­di­nates, re­gard­ing the lo­ca­tion of bear dens, which he will use for cam­er­a place­ment. State law does not al­low a per­son to dis­turb the bur­row or den of a wild ani­mal be­tween No­vem­ber 1 and April 1. If Rogers need­ed to ad­just a den cam­er­a dur­ing that time, he would need a DNR per­mit. The a­gen­cy would have to see his pro­pos­al be­fore it would con­sider it, but Nis­kan­en a­gain said it is doubt­ful they would is­sue such a per­mit.
A wildlife biologist, Rogers, 76, op­er­ates the Wild­life Research Institute in Eagles Nest Township near Ely, Minn., with­in the Su­pe­ri­or National Forest. He bought land in the town­ship to study bears af­ter hear­ing that local resi­dents had been feed­ing bears for years with very few "nui­sance prob­lems." Rogers not only feeds the bears, but pets, pats and strokes them. For $2,500, peo­ple can par­tici­pate in a four-day bear ed­u­ca­tion program at the Institute.
He first started placing radio collars on bears in the late 1990s and regularly got permits from the DNR until 2013. That's when the agency began getting reports from homeowners that local bears were coming up to their residences and refusing to leave. There also were reports of dogs being injured by bears and a videotape of Rogers punching a bear in the face.
When the DNR re­fused Rogers' per­mit last year, it cited public safe­ty is­sues, con­duct that it con­sid­ered un­pro­fes­sion­al and ques­tions about the va­lid­i­ty of Rogers' re­search, in­clud­ing his fail­ure to pub­lish sufficient peer-re­viewed re­search. The DNR has re­ceived 69 com­plaints from area resi­dents about Rogers' bears since 2009, court docu­ments said. The DNR's ord­er did al­low Rogers to con­tin­ue feed­ing and interacting with bears and con­duct ed­u­ca­tion.
"We be­lieve hand feed­ing of bears and tam­ing these wild ani­mals pose a public safe­ty is­sue," Nis­kan­en said. "Many bears in Eagles Nest Township view hu­mans as a source of food."
Rogers en­joys wide sup­port of resi­dents, his at­tor­ney said. In 2011 and 2013, the Ely City Council is­sued reso­lu­tions sup­port­ing Rogers and his re­search. Rogers be­lieves com­plaints against him to the DNR start­ed when he chal­lenged the a­gen­cy and its ef­fort to re­voke his per­mits. He said the DNR had a cam­paign to dis­cred­it him through false claims, such as the public safe­ty is­sue. In one year, he went from no com­plaints to 17.
For his work, Rogers asked three re­search­ers to re­view his study protocols, and they found no safe­ty is­sues. He inter­viewed hik­ers and run­ners in the area, and al­most no­ one said they had safe­ty con­cerns re­gard­ing his bears.
On Mon­day, the Court of Appeals ruled the DNR made a rea­son­able in­ter­pre­ta­tion of state law that put­ting a ra­di­o col­lar on a bear means that per­son pos­sess­es the bear, which re­quires a per­mit.
"There are many types of fish to catch in Minnesota. We keep state records on five types of redhorse alone, and in all there are state records for 62 species of fish."
MN State records are measured by weight. To certify a fish as a record:
Take it to a DNR fisheries office for positive identification.
Fill out a record fish application.
Locate a state-certified scale (found at most bait shops and butcher shops).
Weigh the fish with two witnesses present.
Send a clear, full-length photo of the fish with the application to the address listed on the application form.
The record-fish form and guidelines can be found online under the list of state-record fish at www.mndnr.gov/fishing/staterecords.html.

The list is also published on Page 83 of the 2015 Minnesota Fishing Regulations booklet.
MONICA HERNDON • monica.herndon@startribune.com Minnesota's effort to fight invasive species is dealt with in a bill vetoed by the governor, but those provisions are likely to wind up in place.
Boaters, anglers, hunters, target shooters, ATV riders, trappers and other outdoor enthusiasts will have to wait to see how they are affected by a wide-ranging bill passed last week by the Legislature. That bill was vetoed Saturday by Gov. Mark Dayton, proving again the power of the pen in influencing activities in the state's woods, waters, fields and trails. None of these provisions is in dispute, and they are likely to be included in a reconsidered bill and signed by Gov. Dayton. Assuming that holds, the following changes will be in place:
Boaters, anglers
• Minnesota's 2.3 million boaters won't have to pass a 30-minute training course on aquatic invasive species (AIS) or put a decal on their boats showing they passed the class. Instead boaters will have to register crafts and read a summary of AIS prevention requirements, and they will have to sign a form and possess it while on the water. Nonresident anglers will have to deal with the forms, too.
•  Conservation officers and boat inspectors will require that boats contaminated with aquatic invasive species be cleaned before being launched.
•  Wake surfers will have the same regulations as water skiers: to have an observer in the boat and a rearview mirror, and wake surfing will be prohibited from a half-hour after sunset to sunrise.
• Spearing bans will be removed on 11 lakes, including popular Minnetonka, Rebecca and Bald Eagle lakes in the Twin Cities.
•  Catfish anglers will be allowed to net gizzard shad in the Mississippi and St. Croix rivers and use them for bait in the same waters they were caught.
Hunters
•  Deer hunters who buy their licenses after the season opens will be allowed to hunt the same day they bought the license as long as it was issued before legal shooting hours that day.
•  Resident hunters age 84 and older — as well as those living in a Minnesota veterans home — will be allowed to take a deer of either sex on their license. No party hunting will be allowed.
•  Hunters this fall will be allowed to transport ducks with just a fully feathered wing attached; previously they had to have a wing and head attached.
•  Bear hunters possessing firearms will be allowed to use lights at night to search for bears they wound or kill during legal shooting hours.
•  Deer hunters caught shooting outdoors with firearms or ammo within five days of the firearms deer opener might receive only a warning for their first violation. There will be exceptions. Previously they could receive citations.
• The DNR will be required to conduct an annual hunter satisfaction survey and post the results on the agency's website.
• The DNR will have to include a wild turkey critical habitat license plate in its next selection of plate designs.
•  Turkey hunters will be allowed to possess a handgun under the state's conceal-and-carry law (as they can while hunting other species).
•  It will be illegal to possess, release or hunt feral swine, though it will be legal for a person to shoot one as long as it is reported to the DNR within 24 hours; the swine will have to be surrendered to the DNR.
• Hunters will be allowed to use radio equipment to take unprotected wild animals, such as coyotes, without a permit.
Trappers
•  The beaver trapping season will be extended two weeks, until May 15, at the request of trappers and some northern Minnesota counties because recent late springs hampered beaver trapping success.
ATV riders, and others
• The definitions of ATVs will be changed from weight-based to size-based.
•  A law allowing the hazing of Canada geese causing property damage will be expanded to include all game birds, including ducks and cranes, and the hazing also will be allowed to prevent the spread of disease, such as pathogenic avian flu.
• $2 million from the Game and Fish Fund will be appropriated for shooting-sports facility grants, including archery facilities.
Bills that didn't pass
•  A bill that would have tightened trapping regulations to prevent the accidental trapping of dogs stalled. Dog owners and some sporting groups pushed for it; trapping groups opposed it.
•  A proposed increase in the surcharge on boat registration fees used to fight aquatic invasive species — now $5 for three years — to $10 over three years, didn't pass.
• A $5 price hike for the annual state park pass, to $30, wasn't approved.
• A proposal to ban recreational feeding of bears also died.
OutdoorHub

By:Daniel Xu
Chocolate can be poisonous to bears in large doses, especially when it's baker's chocolate.
New Hampshire wildlife officials recently announced that starting in 2016, hunters will be banned from using chocolate to bait bears. The decision came about after a number of bear deaths in 2014 that are believed to have been caused by an ingredient in chocolate, theobromine, that is poisonous to certain animals.
Last September, the deaths of four black bears near the same bait site in northern New Hampshire made national headlines and spurred officials to review bear baiting regulations. According to the Union Leader, the state Fish and Game Commission voted unanimously on Wednesday to approve the ban, making New Hampshire the first state to prohibit chocolate for bear baiting.
"This is going to have a ripple effect somewhere else," said Strafford County Commissioner Barry Carr. "People are going to look to New Hampshire to monitor this and see how it works, and either do something or not do something based on the New Hampshire experience, so I truly hope we get some good data for a logical decision down the road."
Chocolate is a popular ingredient in bait piles due to its relative affordability and effectiveness in drawing the animals in. However, darker types of chocolate also contain high levels of theobromine, which is toxic to many animals. In large quantities, chocolate can even prove fatal to adult black bears. Last September wardens found two adult females and two cubs dead near a bait site in northern New Hampshire. The bait included an excessive amount of chocolate in the form of doughnuts, chocolate mint, and roughly 90 pounds of baker's chocolate, which contains the highest levels of theobromine. A necropsy showed that the bears died from heart failure triggered by the chocolate.
"This hasn't been a very easy issue, and has been in deliberation for months," said Cheshire County Commissioner Robert Phillipson. "No one wants to see wildlife die needlessly, whether it's a bear or a grey squirrel. This is probably the best compromise to resolve the situation."
Hunters have until 2016 to use their current stockpile of chocolate. Those who use chocolate after the ban takes effect will face up to $1,000 in fines and a revocation of their hunting license for one year. Due to the unprecedented nature of the ban, officials said that penalties will be enforced in a case-by-case basis.
"I just hate to see a guy arrested for, you know, going out there with just a little bit of chocolate, which isn't going to do a thing," Hillsborough County Fish and Game commissioner Walter Morse told the Concord Monitor.
Officials say that intentional and significant use of chocolate for baiting however, will not be tolerated. White chocolate, which includes low amounts of theobromine, is also not included in the ban.