News
Subscribe to posts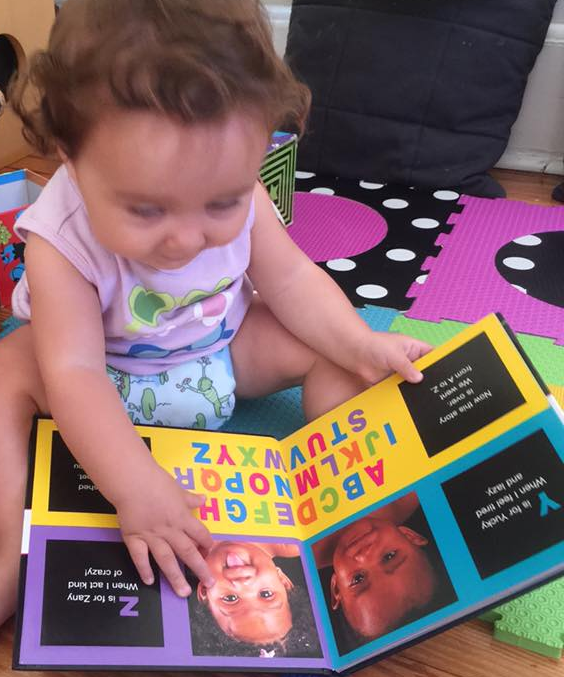 May 1, 2018
-- "The busy organization known as
BEGIN WITH BOOKS
is an offshoot of Dolly Parton's
Imagination Library
. And boy, is it ever delivering. Books that is. Almost 200,000 of them for the lucky boys and girls of Charleston, South Carolina.
Kars4Kids was so happy to provide a small grant to this worthy organization which is doing so much to bolster children's pre-literacy skills. Because we know that getting kids reading means getting them books the minute their moms bring them home from the hospital, as newborns.
We spoke with BEGIN WITH BOOKS Director Patty Bennett to find out more about this inspiring and successful effort!"
December 17, 2017 -- A half-dozen local nonprofits were awarded $2,000 checks this fall from one of the largest real estate companies in metro Charleston.
Carolina One Real Estate recognized the charitable organizations at its second distribution ceremony of 2017.
Present at the second Carolina One Real Estate charitable contributions committee awards ceremony of 2017 were (from left) Andie Weathers of Carolina One; Patty Bennett, BEGIN WITH BOOKS; Janie Laurie, People Against Rape; Patty Lynn Connell, Paige Pollock and Tom Tillery of Carolina One; Courtney Plotner, Association for the Blind; Jean Acsell, Carolina One; Anne Reid, Association for the Blind; Marissa Nash, Lowcountry Orphan Relief; and Erica Chiovarou, Down Syndrome Association of the Lowcountry, holding her son, Joey.
October 15, 2017, Charleston SC (WCBD) - BEGIN WITH BOOKS is the Charleston County affiliate of Dolly Parton's Imagination Library. Their goal is to foster early reading during the most critical period of brain development in children. BEGIN WITH BOOKS delivers free books monthly to infants and toddlers until they are five years old. They focus on rural and high-poverty areas because 61% of low income homes do not own a single children's book. Children who grow up reading regularly are proven to have a better vocabulary, better attention spans, and better listening skills, so BEGIN WITH BOOKS says starting the love of books at infancy can help set a child up for success.
BEGIN WITH BOOKS currently ships more than 4,000 books each month to children in Charleston County, but there are close to 24,000 eligible children in the area who could benefit from the program.  You can support at the DONATE tab on this website.   Watch the WCBD video clip at this link.

September 19, 2017 --
Lowcountry Giving Day 2017 is sponsored by Collective Force Foundation and is designed to bring the greater Charleston community together to celebrate, support, and learn more about local nonprofits.  The public is invited to enjoy free entertainment and activities at Joe Riley Stadium, all day, on Tuesday, September 19, 2017.  This event is open to the public from 9 AM to 9 PM, with music from 9 AM to 7 PM and comedy and music from 7 PM to 9 PM.  For more information, see http://collectiveforcefoundation.org/lowcountry-giving-day/.
Please visit our volunteers at the BEGIN WITH BOOKS table.  We will be enrolling children in the Dolly Parton Imagination Library, signing up volunteers, and cheerfully accepting donations! 
If you can't be there on the 19th, please support BWB with a credit card gift by texting bwb to 855-735-2437 or type "text.gives/bwb" into your browser.  You can always mail your donation to BEGIN WITH BOOKS, PO Box 183, Charleston SC 29402. 
Thank you.
March 2, 2017, by Katie Noguchi --
On this day,
Read Across America Day
, we usually celebrate authors like Dr. Seuss (whose birthday was the choice for the annual reading celebration).
Today, however, I would like to celebrate a different type of literacy hero, but first here is a little background. Many of your preschool-aged children might be receiving books from BEGIN WITH BOOKS, Charleston's branch of Dolly Parton's Imagination Library. This program sends free books every month to children under age five in select zip codes in Charleston County. The greater program, Dolly Parton's Imagination Library, was begun by Dolly Parton as a way to get quality books into communities (starting with her home county) so that all children could learn the magic that books have to offer. The program does not discriminate based on income. Any child living in the area served is eligible. Meaning, that regardless of income, parent education level, native language, or any other difference that can affect literacy, these children all start school having read some of the same books and share some similar foundational vocabulary.  Read the rest of this article at Charleston Moms Blog.

January 20, 2017 --
Have you heard of
Dolly Parton's Imagination Library
?  If you have children ages birth to 5 years, it is something you should look into!  When enrolled, your child receives a free, age appropriate book every month in the mail until the age of 5!  Why is this so amazing? Early access to books has been proven to build early literacy skills in even young babies and toddlers, building a foundation for learning in the future. This program is committed to the idea that all babies and children should have access to books, regardless of income.
Read the rest of this story at Macaroni Kid-North Charleston.
January 9, 2017 --
A recent article about urban "book deserts" in the
New York Daily News
highlighted a universal challenge for low-income families with young children:  limited access to books.
The article focused on urban areas where concentrations of poverty and changes in technology have led to the closure of book stores, but in Charleston, some of our driest book deserts are rural areas, where families may live miles and miles from the closest book store or library.
According to authors Naomi Moland and Susan Neuman, "Book deserts are particularly detrimental for young children. Babies and toddlers (who do not yet have access to books in schools) need to be surrounded by books to develop preliteracy skills. When very young children are exposed to books and reading, they develop vocabulary and stretch their brains. When they don't, they enter pre-K or kindergarten behind their peers, opening racial and class disparities that only grow over time."
Begin with Books (BWB) has unleashed a virtual tsunami of books into Charleston County's book deserts.... 
Read the rest of the article at Charleston Currents.
December 1, 2016 --
For the last two years, Folly Beach resident Andie Weathers has been working on bringing BEGIN WITH BOOKS  (BWB) to Folly Beach.  The program is the Charleston affiliate of Dolly Parton's Imagination Library, the country music star's free books-by-mail program for babies and toddlers....
Last month, Weathers was proud to announce that Folly Beach is now fully funded to be a part of BWB, meaning that parents can sign up their preschoolers from newborn to about age 4 1/2 to receive a free book in the mail each month until the child turns five years old....
"This issue is important to me because of personal reasons," says Weathers. "I raised my three daughters here on the island. This would have been a wonderful program for them."..."Parents are busy," she says.  "Because a parent can afford to buy a child a book each month, doesn't mean it actually happens."  Educators and child-development specialists select the age-appropriate book each month. 
"I have seen the excitement when my grandson receives his book in the mailbox, addressed to him, on Johns I
sland. He loves his books and always asks his mom to read to him. These books are prized and preferred over purchased books. This sense of pride and ownership is important in instilling a sense of value of books and reading."


This article was published in the December 2016 issue of the Folly Current.

November 25, 2016 —
In July, Henry moved her family from an upstairs apartment to the one directly downstairs. Something went wrong with her change of address, and the books stopped coming in the mail.
They stopped coming, that is, until Officer Antwan Carter of the Charleston Police Department knocked on her door one day, books in hand. He knew the neighborhood, and he'd asked around about Henry's family.
Carter wasn't the only officer who hand-delivered books this year. In the spring, as Charleston police officers sat in community listening sessions meant to build public trust as part of the Illumination Project....  Read the rest of the article at the Post and Courier.
June 19, 2016 --
The June 12 article "Charleston County School District slashes literacy program" highlights the need for community focus on early preparation for school.  The demand for literacy remediation at the CCSD is driven by a lack of readiness among its entering students.  According to Superintendent Postlewait, only 12 percent of black four year olds and only 39% of white four year olds meet fundamental literacy and numeracy benchmarks when they enter CCSD pre-K programs.  There is a solution that has been proven to work:  Consistent reading aloud to children from birth.....
Read the full letter at the Post and Courier