Wills & Estate Planning
Rosedale Queens Attorney Elder Law  Estates Probate  Guardianship  Medicaid  Trusts  Special Needs  Real Estate  Estate Litigation Planning
Proper planning can ensure that your wishes are carried out, your loved ones are taken care of, and your assets are preserved
________________________________________________________________________________________________
________________________________________________________________________________________________
________________________________________________________________________________________________


Proper planning and document drafting can give effect to your wishes and provide peace of mind.  We can help make sure your wishes are carried out, loved ones are taken care of, and your assets are preserved.  Whether you need a last will and testament, trust, living will, health care proxy, durable power of attorney, or other kind of estate planning tool, we can help find the solutions that fit your needs best.
                                              _________________________________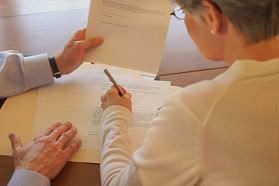 With proper planning, your assets can be protected, your care can  be assured, and medical and end-of-life decisions can be made with dignity for all involved.
Wills, Trusts and Estates:  If you don't have an estate plan in place, it is likely that your state government will determine how to distribute your assets after your death.  That's why it is important to have a plan that clearly details how your estate will be protected during your lifetime and allocated upon your death.  This is particularly true in the case of second marriages and blended families.
We can help you get the guidance you need so that your wishes can be carried out, your loved ones can be protected, and your family may even save taxes and avoid lengthy and costly probate and other legal proceedings.
Estate Planning:  Sound estate planning provides you with several options that promote growth and protection.  A properly drafted estate plan can also reduce estate taxes, and distribute your assets according to your wishes, and without much of the worry, cost and delay that often results from not having a plan in place.  This could include making provisions for who would take care of your minor children in case you and your spouse were no longer able to, to creating a succession plan for your business, to making sure special needs relatives are cared for after you're gone.
We encourage you to let us review your current plan.  We'll provide an assessment of your current and future needs.  Upon your request, we can recommend the best methods and tools for achieving your goals.  We also provide legal assistance to trustees and estate administrators and executors.
Jim D. Sarlis, Esq. has been a guest lecturer at New York Law School on the subject of Will drafting.  He is also the author of articles on Wills, Estate Planning, and related topics.  To view a reprint of a published article on assisted signatures (i.e., when the person signing needs help holding the pen), click HERE.  To view an article on Special Needs Trusts, click HERE. You can also go to our Articles & Bulletins and Blog sections for articles on a variety of topics, written by Jim D. Sarlis and others.  Check out our  Videos section, too.  For example, to view a three part video series explaining Estate Planning, Trusts, and Gift Tax, click HERE.   In our Definitions section, we explain commonly used terms.