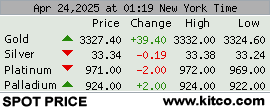 Colorized coins from the United States mint?
Colorized coins gained popularity in the mid 1990s
and have  been issued by various countries including
Canada and Australia and some smaller nations are
prolific in producing  colorized coins for collectors.
Some coins get their color by the alloy used and heat
treating such as the titanium coins issued by the
Pobjoy mint. Other coins use a diffraction grating
technique to even change color and scene depending
on veiwing angle. Some use an enameling process and
some coins use the contrast between gold and silver to
color coins.  The United States Mint used a special alloy
 to produce the pink color of the Breast Cancer Awareness
 gold coins. There was a lawsuit at one time between 
the Australian mint claiming the RCM had infringed on 
its colored coin process. Could a colorized basketball 
coin usher in a new age of colored coins for U. S. collectors?
    I have the following silver dollars for sale. Each coin
 comes with free protective plastic capsule.
1984 S Olympic $
Queen Elizabeth and Prince Phillip 70th Anniversary Coin

Who REALLY designed the Roosevelt dime?


Birds of Israel new coin series


Italy issues coins to celebrate 70 years of constitution.


Ukraine to issue Olympic coins