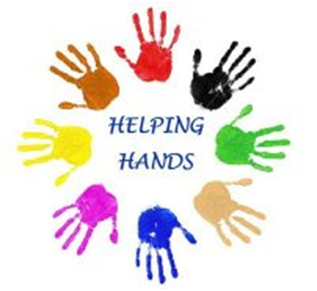 Welcome to our class! I
t's going to be a great year! I look forward to a lot of learning and fun with you! 
    

    

    

    

    

    

    

    

    

    

    

    

    

Class Supply List
                           Welcome to Mrs. Stout's Class
June 2018
 Dear Third Grader,
I hope you have a wonderful summer and that you are starting to look forward to third grade.  I am sure you will have lots of fun! I are very excited to meet each of you. Get ready for an eventful year filled with learning! I look forward to welcoming you into our Helping Hands class in the fall!
            Below are the supplies that you will need for next year.  Please try to stick to the items on the list.  You will have lots of materials in your desk and not much room for extras.  You will not need to purchase a rolling bag; a standard backpack will be great. You will have homework, but it will be manageable to carry in a standard bag.  Please make sure everything you bring is clearly labeled with your name.  Please label your folders in the top right hand corner with your first and last name.
Supplies:
a small plastic storage container to hold supplies (small enough to fit in your desk, please)

6 sharpened pencils (labeled)

5   2-pocket folders (plastic folders hold up the best)

              (green - Science, red- Social Studies, blue- Math, yellow-Language Arts, purple - Writing)

3 marble notebooks

a small box of crayons (No more than a 24 pack) or colored pencils

2 glue sticks

a pair of scissors

an eraser or a pack of pencil-top erasers

1 foot ruler with inches and centimeters

1 Highlighter

2 – 1 Gallon plastic bags- 1 for storing your library book & 1 for storing your art smock

2 pkgs. 3x3 Post-its

1 three ring binder (1 inch please)

1 pkg. 3 ring binder dividers with 8 tabs please

a set of headphones please to use when working on the Chrome books

Optional: A container of cleaning wipes and a box of tissues for the classroom use

 

* I would prefer that you purchase the colored folders and notebooks that are listed above.  It is extremely helpful when keeping us organized.

 

I hope you enjoy your summer. May it be full of fun and adventure! Get lots of rest because we have a busy and exciting year ahead! Please memorize your addition and subtraction facts and enjoy reading lots of great books this summer. Remember to bring a healthy snack on the first day of school please. I look forward to seeing you very soon!

 

Warmly,

   Mrs. Stout 


   or call me at Hagan Elementary at 845-463-7840.