Eggstraordinary Effort
Well done to Sixth Form's Connor for his eggcellent success in collecting 650 Easter eggs for children at Newcastle's Great North Children Hospital.
Connor went the eggstra mile in order to give something back for all the support he has received over the last couple of years.
There to see him make his Easter delivery was The Chronicle. Click HERE to visit their website and read their article.
We're sure that all that chocolate went down eggstremely well with all the children who received one. A cracking achievement, Connor; a great effort.


Congratulations Captain Haywood
Everyone here at WTC are extremely proud of our very own Captain Haywood for being recognised for his dedication to our Combined Cadet Force.
Mr Collier, along with members of the CCF staff team, accompanied Captain Haywood to HMS Calliope on Tuesday 21st March to see him presented with the Lord-Lieutenant's award for meritorious service to the CCF, on behalf of her Majesty the Queen.
This prestigious award is given to approximately 10 people per year in the northern region.
If you are, or have, been a member of our CCF and would like to take part our 10 year reunion and join our CCF alumni group, click HERE and complete the online form.




BBC School Report '17
As part of the BBC School Report, which took place Thursday 16th March, Mr Mackridge supported WTC pupils with creating their own news report.
Click HERE to see the results.
Pila '17
Captian Haywood has taken 12 cadets to Pila to experience the ski slopes of Italy.
Click HERE to see their latest updates and pictures.
Team Spir-kit!
We were delighted last week when former student, and now Newcastle United U23 player, Mackenzie Heaney dropped off some football boots, trainers and kit for our current students to use.
Newcastle have turned down a bid of £150K for Mackenzie from another football club in the recent transfer window. Hopefully that means his future is with the club and WTC can look forward to him continuing to support our College with many more visits.
Thanks Mackenzie.
BBC Radio 2's 500 Words
Calling all budding writers.
Are you interested in being part of the biggest children's writing competition in the world? Have you got an inner Shakespeare or Brontë? If the answer is YES this competition is for you.
Radio 2's Chris Evans, along with the Duchess of Cornwall, are inviting children aged 5-13 to write a fictional short story, of no more than 500 words. The subject of which is totally up to the writer.
Gold, silver and bronze prizes are awarded; all winning a stack of books of various heights and getting their story read out live on BBC Radio 2 to over 10 Million listeners!
If you're interested in exploring your creative side and giving the competition a go, go and see your English teacher who can give you lots of hints and tips.
Fingers crossed for you all, good luck!
An Act of Remembrance
On November the 11th 2016, Walker Technology College held its annual remembrance parade to commemorate the sacrifice and loss of British service men and women past and present. The CCF detachment led the parade. Students in each School attended a remembrance assembly delivered by SSgt Browne (Ret.), who shared the message of remembrance with examples of veterans' struggles with mental health and injuries sustained during conflict.
The CCF detachment, along with our Sea Cadet unit (Newcastle East division, T.S Jellicoe), then marched to the front of the College where Father Tim conducted a service of remembrance; observing a 2 minute silence to commemorate the fallen. All members of the CCF detachment and Sea Cadets unit displayed the highest levels discipline and professionalism thought out the parade which marked a sombre day of reflection.
"They shall grow not old, as we that are left grow old: Age shall not weary them, nor the years condemn. At the going down of the sun and in the morning, we will remember them."
For the fallen - Robert Laurence Binyon (1869-1943) 21st September 1914.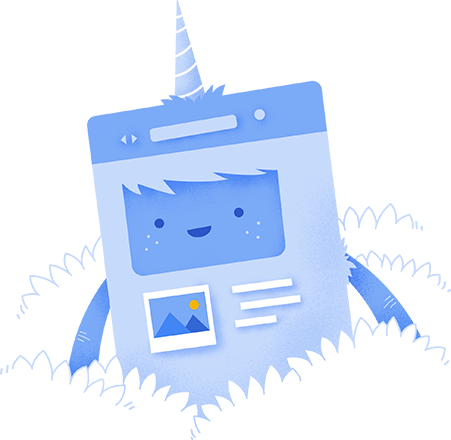 Our Girls are Bouncing High
Congratulations to Abbey, Emily, Brooke, Lucy and Jazz who attended the Tyne and Wear Trampolining final in Sunderland after qualifying from the Newcastle round.
Abbey came in second position in the individual category against 24 other girls. Abbey, Emily, Lucy and Brooke all came in second position in the team final against 5 other teams whilst Jazz came in third position in the elite category against students from Year 7 to Year 9.
This is an amazing result for some very dedicated students. Well done girls!
Walker Talk Theatre Company
Comedian Jason Cook has launched a year long project to establish a theatre company, here, at Walker Technology College.
To view the Chronicle's article in full, please click HERE.
STEM Day 2016
On Tuesday 12th July, Year 7 were taken off timetable for the day so they could be involved in Walker Technology College's STEM day (Science, Technology, Engineering and Maths). Students took part in an array of different activities ranging from bread baking to tower building. The day was a great success and the students, whilst enjoying themselves, had a chance to see why STEM is important.
Students come to Walker Technology College to become well rounded individuals, they come to learn and they come, so that when they leave, they are seen as employable. In June alone, in the UK, there were over 100,000 adverts for jobs that are classed as STEM roles. If students enjoyed what they did at STEM day we would encourage them to take up STEM subjects for their GCSE options (Maths, Engineering, Construction, Science, Computer Science, Geography, CCF, etc) as, particularly in an area like the East end of Newcastle where engineering is prevalent, they will leave school with great life chances. This, at the end of the day, is what we want and hope for all our students.
A big thank you must be made to all the staff who supported the day as well. Without them we couldn't run amazing events like this in school.
Our STEM Day photographs will be available for viewing once our students have agreed to our new photography policy.
Sporting Excellence -
WTC Sporting Awards 2016
Walker's PE awards took place last week demonstrating what a fantastic selection of athletes we have here at WTC.
The fantastic evening was well attended by the nominees and their families and saw our students recognised for their outstanding contribution to PE over the year.
Congratulations to all our nominees and winners.
To see our list of winners please click the image to download.