New from the Regional TSMO Committee:
2018/8/20: Regional TSMO 2018 Mid-Year Meeting Agenda & Call-In Information
by Cathy McGhee, Committee Chair
Please click on the links below for the full agenda for the CTSO / Regional TSMO meeting in Atlanta. 
I've also included a second file with just our committee meeting agenda.
I hope to see you in Atlanta.
Just in case you can't make the trip and would like to participate in the meeting remotely, we have made arrangements.
For Wednesday's full committee meeting only, you may join by dialing:
Conference Call Number: 1-866-842-5779
Conference Code: 2577414170
---
2018/8/9: RTSMO CAV Subcommittee Mid-Year Meeting and More...
by Tony Kratofil, Michigan DOT
RTSMO CAV Subcommittee Members and Friends, 
On behalf of Virginia and myself, I just wanted to send a quick note in anticipation of the upcoming mid-year meeting to highlight some of sessions that may be of interest to you in regards to Connected and Automated Vehicles.  
Monday, August 27, 8:00 am – Noon:
National Dialogue on Highway Automation –
this is one in a series of national discussions about the future of highway automation in the light of the development of CAV technology and applications and what that means for our transportation system.  Led by our friend John Corbin and FHWA, this is sure to be an interesting and lively discussion.
Tuesday, August 28, 10:30 am – Noon:
Joint Plenary/Hot Topics –
will include a discussion on the Connected Automated Transportation Coalition, the latest evolution out of the V2I Deployment Coalition, with a greater focus on how the transportation infrastructure (physical and digital) needs to transition to meet the developments on the vehicle side and enable the anticipated safety and mobility benefits of a more connected and automated environment.
Tuesday, August 28, 2:00 pm -5:00 pm:
CTSO CAV Working Group -
we do not plan to have a specific RTSMO CAV subcommittee meeting at the mid-year gathering, but rather will jointly meet with CAV Working Group of the AASHTO Committee on Transportation System Operations.  I'm still working with their co-chairs on how our interaction will go, but regardless, this is an opportunity for us to engage with other thought and action leaders in the CAV space.
Tuesday, August 28, 5:00 pm - 6:30 pm:
Host State Event:
SPaT Challenge Corridor Demo – will provide an opportunity to see what Georgia DOT is doing to implement their SPaT Challenge applications.
I look forward to catching up with those of you who are able to join us for the mid-year meeting.  See you in Atlanta!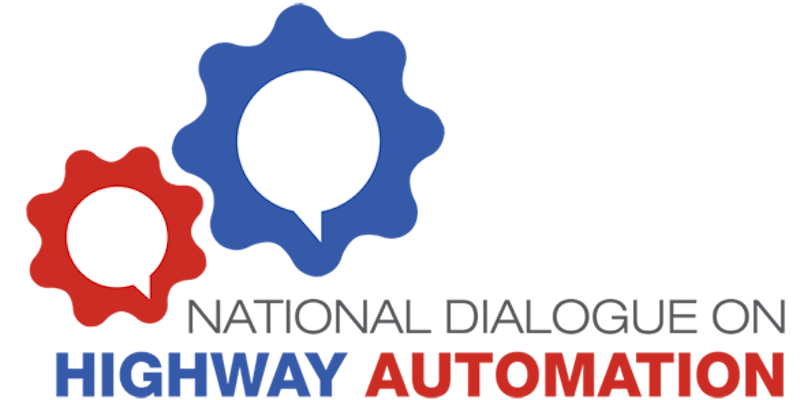 ---
2018/4/19: New Committee Leadership Announced
Les Jacobson has fulfilled his two terms as Chair of the Regional TSMO Committee. TRB has selected Cathy McGhee, P.E. to take on the role of Chair, starting April 15, 2018.
Cathy has been an active member of the committee since 2006, when the committee transitioned from temporary status to a full standing committee. Over the last 6 years, Cathy served as Secretary. We are fortunate to have such a strong leader and advocate of Transportation Systems Management and Operations move into the leadership role.
Cathy currently serves as the Director of Research for the Virginia Transportation Research Council, a division of the Virginia Department of Transportation.
---
Committee Membership
Regional TSMO members stop for a group photo at the 2017 TRB Annual Meeting 
(

Top, L-R:  Bob Winick, Tony Kratofil, Ray Derr, Les Jacobson, Cathy McGhee, Lisa Burgess, Virginia Lingham. Lower, L-R: Nikola Ivanov, Jocelyn Bauer, Bob

Sheehan

, Eileen Singleton, Tom Jacobson)
Committee Scope
The Regional Transportation Systems Management and Operations Committee (AHB10) is concerned with regional transportation systems management to maximize transportation system performance in metropolitan areas, including coordinated and integrated decision-making approaches to operations and the harmonization of operations with planning, construction, preservation, and maintenance of transportation facilities.
Link up with Regional TSMO
Three social media sites have been established for members, friends, and anyone with an interest in Regional TSMO:
Tweet using #RegionalTSMO

New Regional TSMO Website Design in the works
A new design for the Regional TSMO website on the "New Google Site" was unveiled at the 2018 Annual Committee Meeting in January.
Migration to the new design is anticipated after the 2018 Mid-Year Meeting.
Disclaimer:
Any opinions, findings, or conclusions expressed on this website are those of the authors and do not necessarily reflect the views of the Transportation Research Board or The National Academies.