Other Wedding Weekend Stuff
Welcome to Vegas:  This was in our room when we arrived.  A gift from our caterer. 

Photos by IndieOscar
Our Place to Sleep and Party: The Salon Suite at Wynn.  Page me if you want to see more pictures.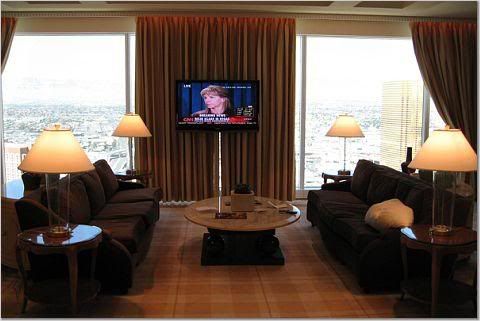 Photo by IndieOscar

Rehearsal Dinner Vendor Photos: Rehearsal Dinner Photos by IndieOscar
Flowers by Pam at The Palette
Cake by Dawn at Cake Designs 

Rehearsal Dinner Shoes by Oh Deer!
Photo Proofbook: Because our photographers are awesome!

Image(s) by STUDIO ATG
Our photographers made us this leather bound proof book, so that we can see each of the 3500 images in print before choosing which photos to include in the coffee-table photo book we ordered. It was just too tough to view the images online or on the DVD and have to decide, so this makes it so much easier. 
Our Mini-Moon
Our sole mini-moon photos. A very long, relaxing week at our vacation home in Palm Springs, an awesome, mid-century ranch house that we're currently fixing up.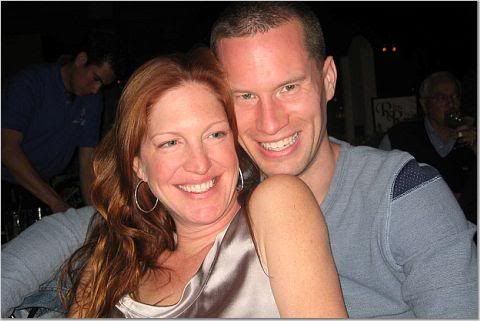 Also, in case anyone wondered about my knot name? See below. Indie: ears up; Oscar: ears down= IndieOscar
The Rest of the Wedding Weekend:  
Mostly pictures of people you don't know!

THURSDAY

, our first night in Las Vegas.  Destinations: The Tacqueria; V-Bar at The Venetian; Blush Lounge at Wynn and, of course, Tryst at Wynn.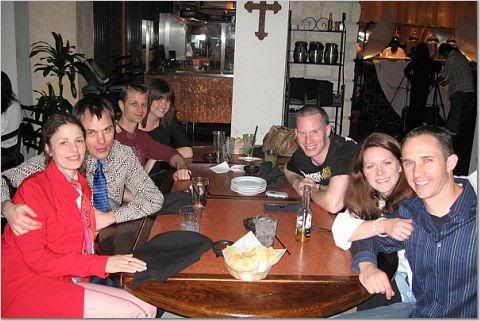 At the Tacqueria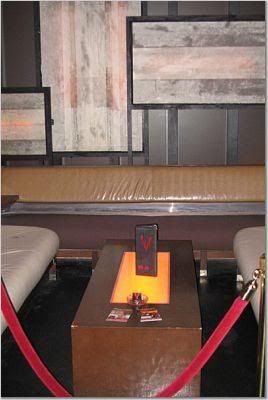 V-Bar
Tryst

Blush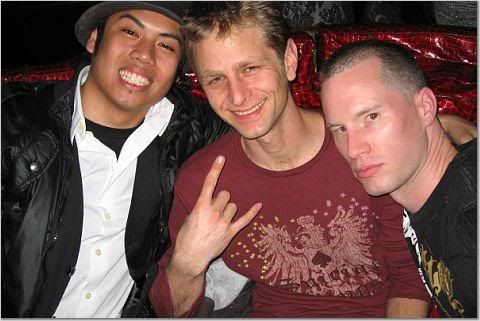 Tryst

FRIDAY

, our second night in Las Vegas. Destination: Rehearsal Dinner at Maggiano's Little Italy and our "The First Drink's On Us" reception at V-Bar at The Venetian.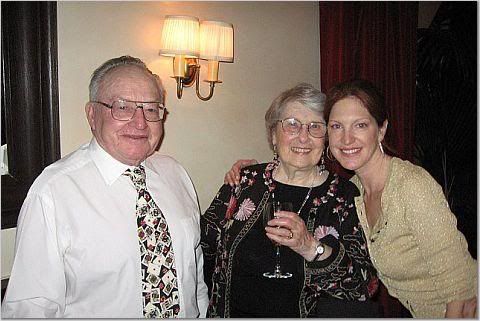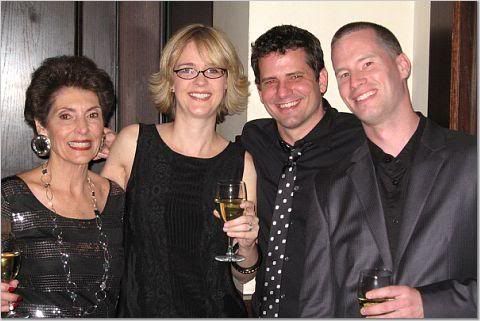 Photos above taken at Maggiano's; Photos below taken at V-Bar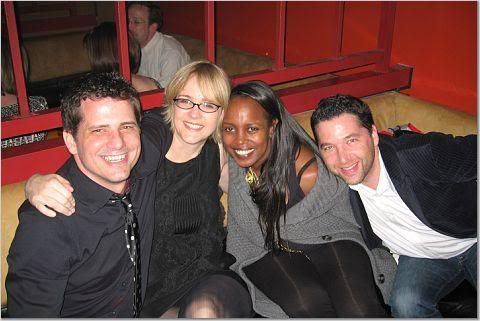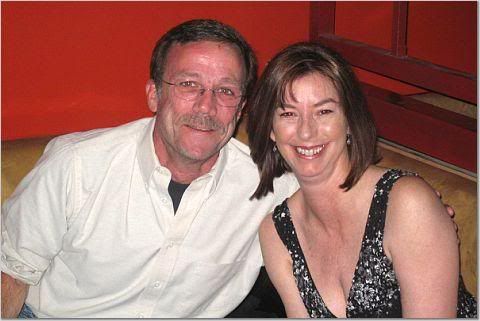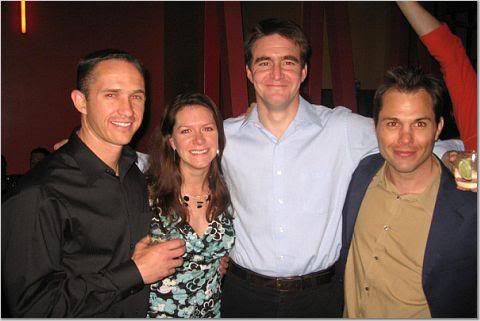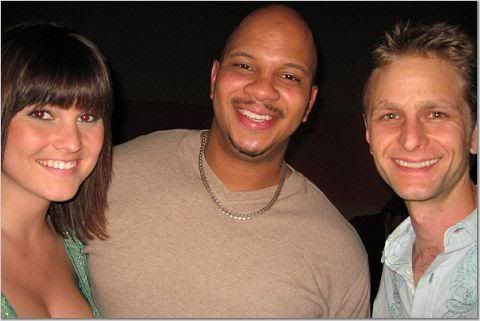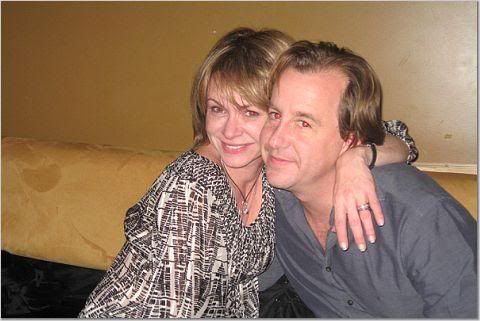 SATURDAY, our third night in Vegas (aka, Wedding Night). Post-Wedding After Party Destination: Tryst at Wynn; and the Naughty After Party Destination: The Salon Suite in the Tower Suites at Wynn.
How crazy is this?  So when we went back to Tryst later on our wedding night for our after-party, we found out that it was also Jerome Bettis' birthday party!  So we walked the "reddish" carpet and had our picture taken by paparazzi!  Cute, huh?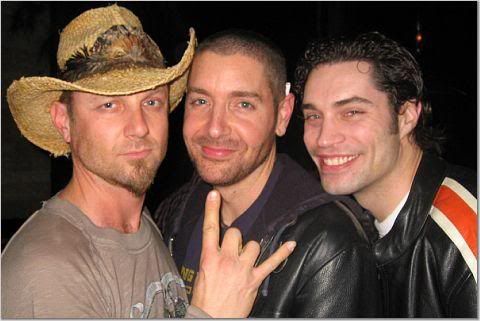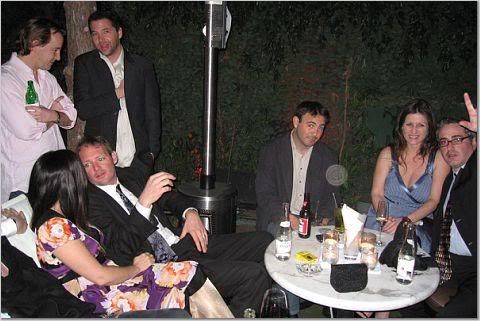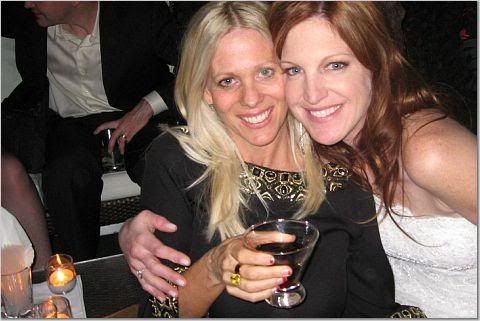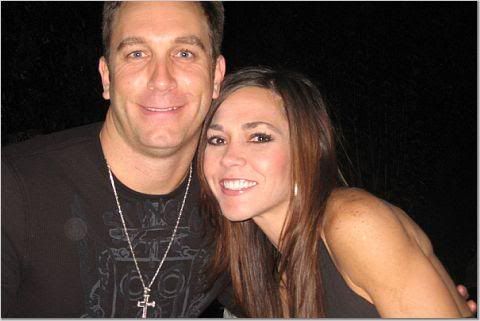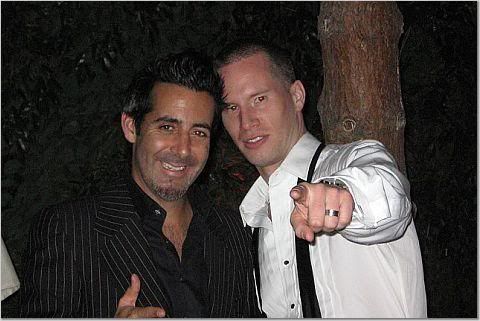 Photos above taken at our Tryst After Party; Photos below taken at our Naughty Salon Suite After Party. You won't get to see many of these.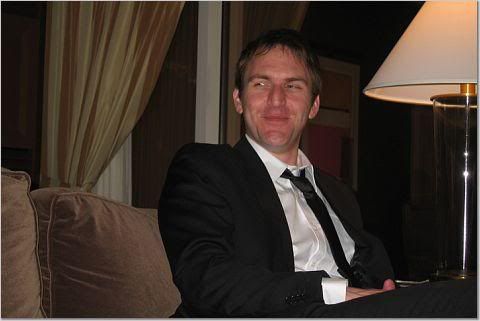 Sunday, our fourth (and last) night in Las Vegas. Destination: The Day-After Brunch we hosted at The Buffet at Wynn. Unfortunately, the shenanigans of our Sunday night were not captured on film (I couldn't carry my camera another minute).