New from the Regional TSMO Committee:
2018/7/9: Regional TSMO 2018 Mid-Year Meeting
The Regional TSMO will be
 held in conjunction with the AASHTO CTSO in Atlanta, Georgia between August 27th and August 29th, 2018.
This will be a two-part meeting beginning on Tuesday (August 28th) afternoon at 1pm, continuing all-day on Wednesday (August 29th).
Details and registration for 2018 AASHTO CTSO:
Please contact Cathy McGhee, incoming Regional TSMO Committee Chair, for questions.
---
2018/7/2: National Dialogue on Highway Automation
Please see the announcement below from John Corbin, FHWA 
Connected Automated Vehicle (
CAV) Program Manager. Hopefully many of you will take the time to participate in this important dialogue!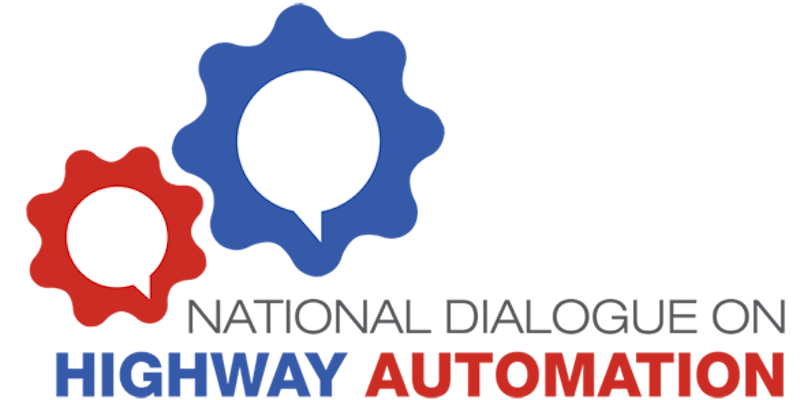 National Dialogue on Highway Automation
Workshop 2 – Digital Infrastructure and Data
August 1, 2018, 12:30pm PDT – August 2, 2018, 3:00pm PDT
DoubleTree Seattle Airport: 18740 International Boulevard, Seattle, WA 98188
I invite you to participate in the National Dialogue on Highway Automation. This series of 5 workshops is bringing together diverse stakeholders to discuss the implications of automated vehicles for the roadway infrastructure and the many organizations that manage them.  Workshops include discussions with government and industry leaders, breakout sessions, listening sessions and opportunities to collaborate with meeting participants. Input received during the Dialogues is informing national research, policies, and programs, and supporting the development of a national transportation community around highway automation. 
The next workshop is going to be held in Seattle, WA, at the DoubleTree Hotel Seattle Airport on August 1-2, 2018.  You may book hotel rooms on your own directly through the hotel website, and there are several other hotels within walking distance.  The workshop in Seattle will engage attendees in exploring and understanding the emerging needs of digital infrastructure to accommodate automated vehicles on the roadway network.  Specific discussion topics will consider implications of sensing technologies, communications networks, analytical and decision support tools, and data management and data governance. Speakers and other workshop participants will include senior leadership from FHWA, the U.S. DOT and other national organizations.
Thank you to those of you who have already registered, and if you have not already registered, please click here.  
---
2018/4/19: New Committee Leadership Announced
Les Jacobson has fulfilled his two terms as Chair of the Regional TSMO Committee. TRB has selected Cathy McGhee, P.E. to take on the role of Chair, starting April 15, 2018.
Cathy has been an active member of the committee since 2006, when the committee transitioned from temporary status to a full standing committee. Over the last 6 years, Cathy served as Secretary. We are fortunate to have such a strong leader and advocate of Transportation Systems Management and Operations move into the leadership role.
Cathy currently serves as the Director of Research for the Virginia Transportation Research Council, a division of the Virginia Department of Transportation.
---
Committee Membership
Regional TSMO members stop for a group photo at the 2017 TRB Annual Meeting 
(

Top, L-R:  Bob Winick, Tony Kratofil, Ray Derr, Les Jacobson, Cathy McGhee, Lisa Burgess, Virginia Lingham. Lower, L-R: Nikola Ivanov, Jocelyn Bauer, Bob

Sheehan

, Eileen Singleton, Tom Jacobson)
Committee Scope
The Regional Transportation Systems Management and Operations Committee (AHB10) is concerned with regional transportation systems management to maximize transportation system performance in metropolitan areas, including coordinated and integrated decision-making approaches to operations and the harmonization of operations with planning, construction, preservation, and maintenance of transportation facilities.
Link up with Regional TSMO
Three social media sites have been established for members, friends, and anyone with an interest in Regional TSMO:
Tweet using #RegionalTSMO

New Regional TSMO Website Design in the works
A new design for the Regional TSMO website on the "New Google Site" was unveiled at the 2018 Annual Committee Meeting in January.
Migration to the new design is anticipated after the 2018 Mid-Year Meeting.
Disclaimer:
Any opinions, findings, or conclusions expressed on this website are those of the authors and do not necessarily reflect the views of the Transportation Research Board or The National Academies.