February 8, 2019
From the American Academy of Pediatrics
From: Maine Health Alert Network
Re: Widespread Influenza Activity in Maine
Message:
Influenza activity in Maine is now widespread with providers reporting laboratory confirmed influenza in all sixteen counties. Maine's Health and Environmental Testing Laboratory (HETL) confirmed influenza A/pH1N1, influenza A/H3, influenza B/Victoria, and influenza B/Yamagata are all circulating in Maine. Maine CDC has followed up on fourteen (14) outbreaks of influenza as of Tuesday, January 29, 2019.
With all this increased influenza activity, it is not too late to get vaccinated. Vaccination can reduce illness and prevent hospitalization and death. Influenza vaccination is strongly encouraged throughout the season and is still widely available.
A limited number of student flu vaccines are still available through the Nurse's Office (Vaccine permission form at bottom of this page. Call Mrs. Endsley 641-6967 or email pendsley@wocsd.org if you would like your student vaccinated for influenza.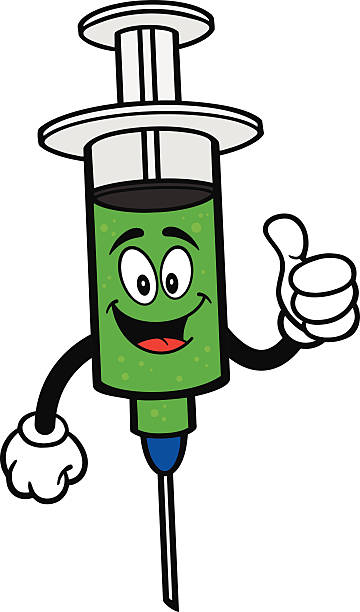 If your student is ill with influenza, he or she should stay home until no fever(without medication) for 24 hours. 
From   https://www.cdc.gov/flu/consumer/symptoms.htm
Meningitis Vaccines for Seniors
All parents and guardians of seniors were sent a letter in May explaining the new Maine Immunization law.  By now, all seniors should have had their meningitis vaccines if indicated.  Parents/guardians of seniors not in compliance wil be notified by school nurse and administration.
See below for meningitis requirements and the letter of May 2018.
Seasonal allergy medication cannot be administered at school without an order from the student's primary medical care provider.  If your student is prescribed seasonal allergy medication please remind them to take their medication at home as directed. 
FMI read the article below from the American College of Alllergy, Asthma, and Immunology.  In many cases allergy medication can be started before the symptoms become severe.  As always , discuss this with your student's healthcare provider.
Which medications work best to deal with your spring allergies? And how much do you need to take to be effective?

Just a reminder, any student who needs to carry an epinephrine pen or asthma inhaler for any reason needs to have the appropriate form filled out by primary medical provider and parent or guardian. The Asthma and Allergy plans can be downloaded from the "Forms" page. 
All other medications during the school day need to administered by the school nurse.  The medication permission form may also be found on the "Forms" page as well.
I am happy to fax any of the forms to the student's medical office after it is filled out and signed by the parent or guardian.
Best wishes for a safe and happy school year!
Pat Endsley MSN, RN NCSN
641-6967
pendsley@wocsd.org
updated 9/13/17
Epinephrine Auto-Injector Options
School nurses advocate for equity in access to care for all students. As the new school year unfolds, students and families want to know how to access lifesaving medication in the event of anaphylaxis. NASN requested information for school nurses to provide to families. The information below is current as of September 20, 2017
Options for Access to Epinephrine Auto-Injectors
Generic/Branded Epinephrine Auto-injector -  Adrenaclick
EpiPen Products: My Epi Pen Savings card 
 Auvi- Q: Auvi Q epinephrine device is back (It had been recalled a couple years ago.) It delivers the same dose as the Epi-Pen but has voice prompts much like                 an AED to guide the person through the administration. Auvi-Q Affordibility
Good Rx:  Plug in your medication  and zip code to shop around.  Prices vary widely by pharmacy!  (Check out the Adrenaclick)
| | |
| --- | --- |
| | 2-1-1 Maine is a comprehensive statewide directory of over 8,000 health and human services available in Maine. The toll free 2-1-1 hotline connects callers to trained call specialists who can help 24 hours a day, 7 days a week. Finding the answers to health and human services questions and locating resources is as quick and easy as dialing 2-1-1 or visiting www.211maine.org |