Music and Lyrics by Harold Arlen & E. Y. Harburg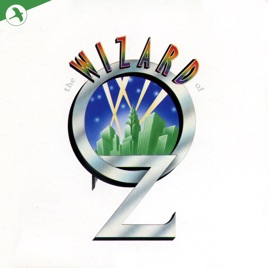 Chaminade Players Contracts are attached below!
Dues, Meal fees and Drama Retreat fee may be paid by check and turned in to Yvette L. Bishop or online
https://chaminade.formstack.com/forms/spring_drama_fees
All contracts and forms must be turned in to Yvette L. Bishop, even if paid online!
Schedule is being updated. Thank you for your adaptability. Looking forward!
Updated Character Sheet attached below! Please download and keep with your scripts!!
CAST LIST
Dorothy
Rachel Albrecht
Hunk/Scarecrow
Jater Webb
Hickory/Tinman
 Jack Rumack
Zeke/ Cowardly Lion
Sean McCarthy
Professor Marvel/Wizard
Mack Balleweg
Almira Gulch/ Wicked Witch
Carly Condon
Aunt Em/Glinda
Chloe Johnson
Uncle Henry/The Emerald City Guard
 Ethan Diaz
An Emerald City Guard/ Ensemble
Garrett Hill
General of the Winkies/Ensemble
Kelan Martinez
Mayor of Munchkinland/ Ensemble
Maggie Shaughnessy
Coroner/Ensemble
Bella Spagnoli
Barristers of Munchkinland/Ensemble
Josh Callis, Sacha Callis
Ensemble consists of:
(Munchkins, Ozians, Trees, Crows, Winkies, Flying Monkeys, Poppies, Jitterbugs & Tornados)
Ensemble Males
 Chris Harmon, Nick Amenta-Shin, Xayvion Perkins, Michael Gonzales, Julian Friedman, Sean Harmon, Matthew Talley, Sawyer Brown, Brendan Teehan
Ensemble Females
Tahlia Richards, Nella Batah,  Madison Hayes, Sol Martinelli, , Izzy Romero, Riley Way,  Katie Coiteux, Sophia Nations, Sarah Glick,  Denise Enrique, Emile Besnilian, Callie Kananen, Violet Josephson
Childrens Ensemble
Oliver Sedik, Sophia Sedik, Ruairi Devlin,  Henry Steiner, Kylee Williamson
Understudies
Dorothy:  Denise Enrique
Hunk/Scarecrow:   Garrett Hill
Hickory/Tinman:  Michael Gonzalez
Zeke/ Lion:  Julian Friedman
Almira Gulch/Wicked Witch:  Sarah Glick
Professor Marvel/ Wizard:  Spencer Steinbrecher
Male Ensemble Swing:  Preston Simpkin
Female Ensemble Swing:  Lia Griffiths
Creative Team
 Director/ Producer: Yvette L. Bishop
Music Director: Dan Redfeld
Choreographer: Bill Burns
Assistant Choreographer: Amanda Carr
Set Designer/ Lighting Designer: Jeff McLaughlin
Technical Director: Mike Davis
Projection Design: Nick Santiago
Scenic Artist: Lacey Anzelc
Wig/Hair Design: Luis Ramirez