Music and Lyrics by Harold Arlen & E. Y. Harburg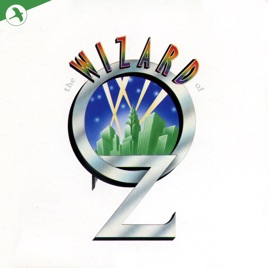 Thank you so much to everyone who came out to audition and be a part of this process. We saw so many talented people and casting here at Chaminade is never easy. We look forward to seeing you all at Tech Sign Ups as well, on Thursday, January 10, 2019 in the Tutor Amphitheatre after school. 
First read thru will be on Wednesday, January 9, 2019 on the Tutor Center Stage at 2: 30 pm.
Looking forward!
CAST LIST
Dorothy
Rachel Albrecht
Hunk/Scarecrow
Jater Webb
Hickory/Tinman
 Jack Rumack
Zeke/ Cowardly Lion
Sean McCarthy
Professor Marvel/Wizard
Mack Balleweg
Almira Gulch/ Wicked Witch
Carly Condon
Aunt Em/Glinda
Chloe Johnson
Uncle Henry/Emerald City Guard
 Ethan Diaz
Emerald City Guard/ Ensemble
Garrett Hill
General of the Winkies/Guard/Ensemble
Carter Skyers
Mayor of Munchkinland/ Ensemble
Maggie Shaughnessy
Coroner/Ensemble
Bella Spagnoli
Barristers of Munchkinland/Ensemble
Josh Callis, Sacha Callis
Ensemble consists of:
(Munchkins, Ozians, Trees, Crows, Winkies, Flying Monkeys, Poppies, Jitterbugs & Tornados)
Ensemble Males
Kelan Martinez, Chris Harmon, Nick Amenta-Shin, Xayvion Perkins, Michael Gonzales, Julian Friedman, Sean Harmon, Matthew Talley, Sawyer Brown, Brendan Teehan
Ensemble Females
Tahlia Richards, Nella Batah,  Madison Hayes, Sol Martinelli, , Izzy Romero, Riley Way,  Katie Coiteux, Sophia Nations, Jade Edwards, Zoe Shyngle, Denise Enrique, Emile Besnilian, Callie Kananen, Hannah Hayes, Violet Josephson
Childrens Ensemble
Oliver Sedik, Sophia Sedik, Ruairi Devlin,  Henry Steiner, Kylee Williamson
Understudies to be announced…
 Director: Yvette L. Bishop
Music Director: Dan Redfeld
Choreographer: Bill Burns
Assistant Choreographer: Amanda Carr
Set Designer/ Lighting Designer: Jeff McLaughlin
Scenic Artist: Lacey Anzelc