Materials properties are the keystone of functional devices for energy including energy conversion, harvesting or storage. But to market new energy materials, the development of suitable processing methods allowing affordable prices is needed. Recently, a new approach to atomic layer deposition (ALD) has gained much momentum. This alternative approach is based on separating the precursors in space rather than in time, and has therefore been called Spatial ALD (SALD). With SALD, the purge steps typical of ALD are not needed and thus deposition rates a hundred times faster are achievable. Additionally, SALD can be easily performed at ambient atmosphere, thus it is easier and cheaper to scale up than conventional ALD. This opens the door to widespread industrial application of ALD for the deposition of energy materials for applications including solar energy, energy storage, or smart windows. SALD is presented here and examples of application to photovoltaics and transparent conductive materials are given. We show that SALD is capable of producing high-quality films fully suited for device integration.
Probing the nature of TiO2 blocing layers for photovolatic applications
Polymorphism of the Blocking TiO
2
Layer Deposited on F:SnO2 (FTO) and Its Influence on the Interfacial Energetic Alignment
As widely employed in dye-sensitized, perovskite, and quantum-dot solar cells, the interface between F-doped SnO2 (FTO) and blocking TiO2 (b-TiO2) is essential in understanding the working principles of these types of solar cells. In this work, we have deposited b-TiO2 layers using a simple sol-gel method. While the b-TiO2 layers deposited on Si (100) wafers form pure anatase polymorph, we have found that the rutile structure of the FTO substrates consistently induces the b-TiO2 layers to crystallize into mixed anatase and rutile polymorphs - the same is observed on rutile RuO2 substrates. This indicates that the rutile structural similarity favors the formation of rutile polymorph in b-TiO2 layers; due to the coexistence of both anatase and rutile polymorphs, the interface of FTO/b-TiO2 is essentially inhomogeneous. We also show that the amount of rutile polymorph present in the b-TiO2 layer is a function of layer thickness, with rutile polymorph dominating in thin b-TiO2 layers. As a result, the energetic alignment at the FTO/b-TiO2interface in general still favors the charge transport. This is confirmed by directly probing an ultra-thin (<10 nm) b-TiO2 layer using X-ray photoelectron spectroscopy (XPS). We emphasize that the rutile structure of FTO substrate plays a significant role in determining the polymorph of successively deposited b-TiO2 layer, which in turn affects the energetic alignment with FTO electrodes and mesoporous nanocrystalline TiO2, and ultimately the performance of solar devices.
New paper on the deposition of FTO epitaxial films using low-cost spray pyrolysis 
High quality epitaxial fluorine-doped SnO2 films by ultrasonic spray pyrolysis: in-depth structural and physical property investigation
Despite its wide use in the display and photovoltaic industries, fluorine-doped tin oxide (F:SnO2, FTO) has been studied only in its polycrystalline form. In this work, we report on the first growth of epitaxial FTO thin film by ultrasonic spray pyrolysis – a simple chemical deposition method – and we reveal the structure-property interplay by investigating in details its growth, morphology and strain/defects. Epitaxial FTO films are successfully grown on (110) rutile TiO2 single crystals and form mosaic domains with an out-of-plane distribution smaller than 0.5°, showing high structural quality comparable to epitaxial films prepared by molecular beam epitaxy and pulsed-laser deposition. Owing to the large lattice mismatch with rutile TiO2, the FTO film develops significant structural defects to release the epitaxial strain and is consequently nearly fully relaxed with a slight residual strain of 0.1-0.2%. With the help of an innovative nano-beam precession electron diffraction technique, the strain distribution is mapped at the TiO2/FTO interface, from which we could identify the interfacial and secondary strain relaxation taking place mainly in the first 22 nm in the FTO film. The Hall-mobility of the epitaxial FTO films is close to the state-of-the-art and expected to improve further at lower carrier concentrations.
This work reports two new silver metalorganic precursors for the chemical vapor deposition of Ag metallic coatings. Both precursors are based on β-diketonate adducts, namely, Ag(hfac)(L) (H-hfac= 1,1,1,5,5,5-hexafluoro-2,4-pentanedione), where L is 1,10-phenanthroline (phen) or 2,5,8,11-tetraoxadodecane (triglyme). Using these ligands, the designed precursors have better solubility in alcoholic solvents and are less toxic and costly than previously reported ones. The new precursors have been characterized and their crystallographic structure solved. With the new triglyme precursor, [Ag(triglyme)2]+[Ag(hfac)2]- , pure metallic Ag coatings made of Ag nanoparticles about 20 nm in diameter were succesfully deposited on glass and Si substrates using Aerosol Assisted Metalorganic CVD (AA-CVD).
A very nice initiative, worth supporting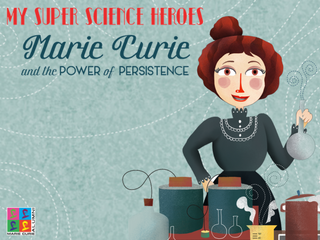 We welcome Kissan Mistry, PhD student in the University of Waterloo, Canada, who'll be visiting 
 during three months to work 
on the deposition of ZnO based devices using our SALD system within the framework of our ongoing collaboration with Prof. Musselman's group.
We welcome Théodulf Rousseau, who has joined the group as Postdoc (funded by CEMAM) for the development of solar cells with innovative architectures
New paper on AgNWs based transparent conductive materials
Transparent electrodes based on silver nanowire networks: from 
physical considerations towards device integration
The past few years have seen a considerable amount of research devoted to nanostructured transparent conducting materials (TCM), which play a pivotal role in many modern devices such as solar cells, flexible light-emitting devices, touch screens, electromagnetic devices, and flexible transparent thin film heaters. Currently, the most commonly used TCM for such applications (ITO: Indium Tin oxide) suffers from two major drawbacks: brittleness and indium scarcity. Among emerging transparent electrodes, silver nanowire (AgNW) networks appear to be a promising substitute to ITO since such electrically percolating networks exhibit excellent properties with sheet resistance lower than 10 Ω/sq and optical transparency of 90%, fulfilling the requirements of most applications. In addition, AgNW networks also exhibit very good mechanical flexibility. The fabrication of these electrodes involves low-temperature processing steps and scalable methods, thus making them appropriate for future use as low-cost transparent electrodes in flexible electronic devices. This contribution aims to briefly present the main properties of AgNW based transparent electrodes as well as some considerations relating to their efficient integration in devices. The influence of network density, nanowire sizes, and post treatments on the properties of AgNW networks will also be evaluated. In addition to a general overview of AgNW networks, we focus on two important aspects: (i) network instabilities as well as an efficient Atomic Layer Deposition (ALD) coating which clearly enhances AgNW network stability and (ii) modelling to better understand the physical properties of these networks. 
View Full-Text
Congratulations to Shan-ting Zhang for passing her PhD viva!!! Excellent job!!!
New paper on ZnO based thin films deposited by SALD as components in solar cells
Deposition of ZnO based thin films by Atmospheric Pressure Spatial Atomic Layer Deposition (AP-SALD) for application in solar cells 
The use of Atmospheric Pressure Spatial Atomic Layer Deposition (AP-SALD) has gained popularity in the last decade. The success of this technique relies on the possibility to deposit thin films in a fast, vacuum-free, low-cost, low-damage and high throughput way. In this work, we present ZnO and Aluminium doped ZnO (AZO) films deposited by AP-SALD at low temperature (<220 ºC) with high uniformity and conformity. The ZnO films present a high transparency of 80 % – 90 % in the visible range, with a tuneable band-gap, between 3.30 eV and 3.55 eV, controlled by the deposition temperature. Carrier density reaches values greater than 3 x 1019 cm-3, while the electron mobility of the films is as high as 5,5 cm
2
V
-1
s
-1
, resulting in an optimum resistivity of 5x 10
-2
Ohm.cm. By doping ZnO with aluminium, the resistivity decreases down to 5,57 x 10
-3
Ohm.cm, as a result of a significant increase in carrier density up to 4,25x 10
20
cm
-3
. The combination of ZnO thin films with p-type cuprous oxide (Cu
2
O), deposited by Aerosol Assisted Metal Organic Chemical Vapor deposition (AA-MOCVD) allowed the formation of oxide-based pn junctions. The dark I-V characteristic curve confirms a rectifying behaviour, opening the window for the production of all-oxide solar cells completely by chemical vapour deposition methods. We also show the potential of AP-SALD to deposit AZO as transparent conductive oxide (TCO) layer for silicon heterojunction solar cells.
Highlighted in Twitter by Bald Engineering while presenting in the ALD4INDUSTRY workshop 2017, Dresde, Germany
Beautiful TiO2 microflowers with hierarchical structure. 
Structural study of TiO
2
hierarchical microflowers grown by aerosol assisted MOCVD.
CrystEngComm, 2017, 19, 1535-1544.
Congratulations to Sayari Biswas!!
TiO
2
is a promising n-type semiconductor for optoelectronic devices, in particular dye sensitized and hybrid solar cells, and
more recently for hybrid perovskite-based solar cells,as well as for lithium batteries. For these applications, TiO
2
structures
offering a high mesoporosity and surface area are especially interesting as it increases the efficiency of phenomena taking
place at the interfaces. We have used aerosol assisted metalorganic chemical vapor deposition (AA-MOCVD) to deposit
TiO
2
films containing hierharchical TiO
2
microflowers. Both the film and the microflowers crystallize with the anatase
strucrture. The microflowers have diameters of around 2-3 microns while the petals are only several nanometers thick.
The density of microflowers and of petals in each flower can be controlled by adjusting the deposition parameters. These
microstructures are stable to high temperature annealing (950 °C). In this communication, we describe the synthesis of the
microflowers and present the detailed study of their structural and morphological properties.
Close proximity AP-SALD: Fast deposition of functional films on 3D devices shown
Rapid open-air deposition of uniform, nanoscale, functional coatings on nanorod arrays
RSC Nanoscale horizons, 2017, 2, 110-117.
Coating of high-aspect-ratio nanostructures has previously been achieved using batch processes poorly suited for high-throughput manufacturing. It is demonstrated that uniform, nanoscale coatings can be rapidly deposited on zinc oxide nanorod arrays in open-air using an atmospheric pressure spatial deposition system. The morphology of the metal oxide coatings is examined and good electrical contact with the underlying nanorods is observed. The functionality of the coatings is demonstrated in colloidal quantum dot and hybrid solar cells.
HDR (habilitation à diriger des recherches) obtained!
New member of the Ag-Cu mixed oxides family: (in collaboration with N. Casañ-Pastor from ICMAB-CSIC)
Ag
2
Cu
3
Cr
2
O
8
(OH)
4
:A new bidimensional silver-copper mixed -
oxyhydroxide
with in-plane ferromagnetic coupling
Ag2Cu3Cr2
O8(OH)4, a new Ag-Cu-Cr-O layered mixed oxide, prepared by soft hydrothermal heterogeneous reactions, is reported. The new phase is an oxohydroxide and presents a structure with alternating brucite-like Cu-O and Ag-O layers and connected by individual chromate groups. The crystallographic structure has been solved and refined from high resolution powder X-ray diffraction data and is supported by density functional theory calculations, yielding a triclinic, space group P-1, a = 5.3329(1) Å, b = 5.3871(1) Å, c = 10.0735(1) Å, α = 80.476(1) °, β = 87.020(1) °, γ = 62.383(1)°. Bond valence sums suggest the formulation Ag+2Cu2+3Cr6+2O8(OH)4, an electronic state fully supported by X-ray photoelectron spectroscopy (XPS) and Cr K-edge X-ray absorption near edge structure (XANES) measurements.  Ag2Cu3Cr2O8(OH)4 exhibits bidimensional Cu-O-Cu ferromagnetic correlations that are apparent at much higher temperatures than in other similar Cu-O layered structures, without coupling between Cu-O layers, which represents a unique case in the recent family of silver copper oxides. The role of Ag inducing bidimensionality in copper oxides is therefore expanded further with the presence of chromate anions. Ab initio calculations using density functional theory show that the electronic states involved originate mainly from Cu and OH orbitals, with minor contributions from Cr and the O atoms linking the Cr tetrahedra to the brucitic Cu-O layer, and almost no contribution from Ag. Further modeling of the in-plane magnetic interactions between Cu atoms suggests that coupled magnetized stripes are responsible for the observed behavior. The results are discussed in relation with previous Ag-Cu mixed oxide phases where metallic behavior or ferro-antiferro transitions had been observed. The structure of this new Ag-Cu-O phase as compared with previous silver copper oxides supports the conclusion that Ag-Cu layered ordering is favored in oxidizing conditions.
New paper: Enhancing the stability of  transparent heaters  based  on silver nanowire networks with ALD TiO2 coatings.
Understanding the mechanisms leading to failure in metallic nanowire-based transparent heaters, and solution for stability enhancement
Silver nanowire (AgNW) networks are emerging as one of the most promising alternative to indium tin oxide (ITO) for transparent electrodes in flexible electronic devices. They can be used in several optoelectronic applications such as solar cells, touch panels and organic light emitting diodes. Recently they have also proven to be very efficient when used as transparent heaters (TH). In addition to the study of AgNW networks as TH in regular use, i.e. at low voltage and moderate temperature, their stability and physical behavior at higher voltages and for longer durations should be studied in view of integration into real devices. The properties of AgNW networks deposited by spray coating on glass or flexible transparent substrates are thoroughly studied via in situ measurements. The AgNW networks' behavior at different voltages for different durations and under different atmospheric conditions, both in air and under vacuum, has been examined. At low voltage, a reversible electrical response is observed while irreversibility and even failure are observed at higher voltages. In order to gain a deeper insight into the behavior of AgNW networks used as transparent heaters, simple but realistic physical models are proposed and found to be in fair agreement with experimental data. Finally, as the stability of AgNW networks is a key issue, we demonstrate that coating AgNW networks with a very thin layer of TiO
2
using atomic layer deposition improves the material resistance against electrical and thermal instabilities without altering optical transmittance. We show that the critical annealing temperature associated to network breakdown increases from 270 °C for as deposited AgNW networks to 420 °C for AgNW networks coated with TiO
2
. Similarly, the electrical failure which occurs at 7 V for as deposited networks has been increased to 13 V for TiO
2
coated networks. TiO
2
also proved to stabilize AgNW networks during long duration operation and at high voltage. Temperature higher than 235 °C was achieved at 7 V without failure.
New paper on highly conductive TiO2-FTO composite transparent electrodes with tunable properties:
Tuning the properties of F:SnO2 (FTO) nanocomposites with S:TiO2 nanoparticles as promising hazy transparent electrodes for photovoltaics applications.
The proper choice of nanoparticles is proved to be essential in tuning the properties of F:SnO
2
(FTO) nanocomposites. With the use of more conductive sulphur-doped TiO
2
(S:TiO
2
) nanoparticles, the sheet resistance of S:TiO
2
-FTO nanocomposites is successfully reduced down to 38% as compared to standard flat FTO (11.7 Ω/sq), while the haze factor of the S:TiO
2
-FTO nanocomposites can be varied from almost zero (reference flat FTO) up to 60%; in the meantime the majority of <110> oriented S:TiO
2
nanoparticles leads to a strong (110) texture of resulting S:TiO
2
-FTO nanocomposites by local epitaxy. Careful morphology analyses and angle-resolved measurements reveal that the haze factor is proportional to the total surface coverage of the S:TiO
2
nanoparticle agglomerates while the feature size of the agglomerates determines the angular distribution of the scattered light – this is confirmed by an angle-resolved Mueller matrix polarimeter which allows to obtain the optical microscopic and angle-resolved images of the exact same textured region. Our work establishes the guidelines to fabricate FTO and other transparent conductive oxide (TCO) nanocomposites as promising electrodes in solar cells with tunable structural, electrical, and optical properties. 
Project SOLAR-NOVOCELL selected by 
Linksium
  for going on maturation stage. 
This project is part of my Marie Curie CIG
CHEMABEL
grant and aims to develop alternative, more efficient and cheaper solar cell nanoarchitectures. 
Seminar on SALD. Waterloo Institute for Nanotechnology (WIN) 
New paper on the deposition of epitaxial fluoride films by MOCVD: (in collaboration with G. Malandrino, from Univ. Catania)
The quest towards epitaxial BaMgF4 thin films:
exploring MOCVD as a chemical scalable approach for the deposition of complex metal fluoride films. 






Conventional and Pulsed Liquid Injection MOCVD processes  (C-MOCVD and PLI-MOCVD) have been explored as synthetic routes for the growth of BaMgF4 on Si (100) and single crystalline SrTiO3 (100) substrates. For the two applied approaches, the volatile, thermally stable
b
-diketonate complexes Ba(hfa)2tetraglyme and Mg(hfa)2(diglyme)2(H2O)2 have been used as single precursors (C-MOCVD) or as a solution multimetal source (PLI-MOCVD). Structural characterization through X-ray diffraction (XRD) measurements and transmission electron microscopy (TEM) analyses confirmed the formation of epitaxial BaMgF4 films on SrTiO3 substrates. Energy dispersive X-ray (EDX) analyses  have been used to confirm composition and purity of deposited films. The impact of process parameters on film properties has been addressed, highlighting the strong influence of precursor ratio, deposition temperature and oxygen partial pressure on composition, microstructure and morphology of the films. Both methods appear well suited for the growth of the BaMgF4 phase, but while  PLI-MOCVD yields a more straightforward control of the precursor composition that reflects on film stoichiometry, C-MOCVD provides an easier control of the degree of  texturing as a function of temperature.
New paper showing the application of IR thermography for the live imaging of the formation of electronic percolation pathways in Ag nanowire networks:
Advancement in the science and technology of random metallic n
anowire (MNW) networks is crucial
for their appropriate integration in many applications, including transparent electrodes for optoelectronics and transparent film heaters
. We have recently highlighted the discontinuous activation of efficient percolating pathways (EPPs) for networks having densities slightly above the percolation threshold. Such networks exhibit abrupt drops of electrical resistance when thermal or electrical annealing is performed, giving rise to a "geometrically quantized percolation". In this letter, Lock-in Thermography (LiT) is used to provide visual evidence of geometrical quantized percolation: when low voltage is applied to the network, individual "illuminated pathways" can be detected and new branches get highlighted as the voltage is incrementally increased. This experimental approach has allowed us to validate our original model and map the electrical and thermal distributions in silver nanowire (AgNW) networks. We also study the effects of electrode morphology and wire dimensions on quantized percolation.
Furthermore we demonstrate that the network failure at high temperature can also be governed by a quantized increase of the electrical resistance, corresponding to the discontinuous destruction of individual pathways (anti-percolation).
More generally, we demonstrate that LiT is as a promising tool for the detection of conductive sub-clusters, as well as hot spots in AgNW networks.  
NEW SALD system developed and Book on Materials For Energy are featured in MINANEWS
We welcome Cesar Masse de la Huerta, who will join us soon as a PhD student, funded by CONACYT, to work on the development of SALD for the fabrication of innovative solar cells. 
We welcome Salvatore Sanzaro, from the University of Catania, who will join the group during 3 months to grow TiO2 nanostructures and TCOs by CVD and Spray Pyrolysis for application in solar cells.
We welcome Stéphane Brochen, who has joined the group as Postdoc (funded by CEMAM) for the development of solar cells with innovative architectures
New book coedited with Prof. Moya on 
Materials for Energy
http://www.panstanford.com/books/9789814411813.html
Congratulations
 to Sayari Biswas for the 3rd prize to the best 
2015 
Nanoart image contest.
Congratulations
 to Viet Nguyen
who has rated 1 out of 82 in his Materials Science and Engineering undergrad program. INSA Lyon
New paper on the application of AP-SALD to the fundamental study of new generation PV devices:
The Influence of an Inorganic Interlayer on Exciton Separation in Hybrid Solar Cells.