Datsun was founded in 1931 and was discontinued/merged into Nissan in 1983. The name was revived in 2012 as a low cost Nissan alternative.
1970 510
--- Released on 11-3-11. Converted from Forza Motorsport 3.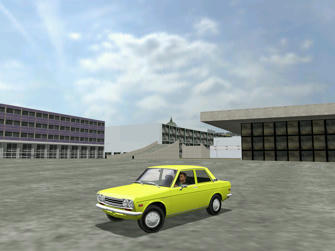 This car looks wimpy but, it actually has some good acceleration. Its speed might get you though!