American Radio Relay League
The National Association for Amateur Radio
Sacramento Valley Section
Serving Alpine, Amador, Butte, Colusa, El Dorado, Glenn, Lassen, Modoc, Nevada, Placer, Plumas, Sacramento, Shasta, Sierra, Siskiyou, Sutter, Tehama, Trinity, Yolo & Yuba Counties in Northern California
Sacramento Valley Section is located in the ARRL Pacific Division.
Sacramento Valley Section Web Resources
ARRL National Page: www.arrl.org/Groups/view/sacramento-valley
Organization, Clubs, Calendar, Nets
Sacramento Valley ARES: www.sacvalleyares.org SV ARES Brochure
Facebook: www.facebook.com/ARRLSacramentoValley
Twitter: www.twitter.com/ARRL_SV
Thanks to Greg Kruckewitt KG6SJT for maintaining our Section ARES web page and for assisting with our Facebook page and Twitter feed.
Thanks to Les Cobb W6TEE for maintaining the Section Net list.
Submit Section News updates to kp4md(at)arrl.org
Past Section News Archive
---
Amateur Radio License Classes and Volunteer Exam (VE) Schedules
Class and VE Session Calendar
---
January 2017 - Citrus Heights Ham-Cram Session
Posted
Section member Joe Cardoza, KA6ROM, announces that his Ham-Cram team conducts amateur radio training and testing every other month in Orangevale:
"Our next session will be on January 2017 starting at 8:45 AM at the LDS Church, at the corner of Hazel and Cherry Ave in Orangevale, CA."
Joe Cardoza, KA6ROM, 916-725-6443, cardozas@comcast.net
---
Folsom ARRL Volunteer Exam Schedule
Posted July 20, 2016
Here is our updated exam scheduled for 2016:
July NO EXAM

August NO EXAM
Thursday September 15
Thursday October 20
Thursday November 17
December NO EXAM
All exams start at 6:00 pm.

Round Table Pizza (Small private room by the front door), 2793 E Bidwell St, Suite 100, Folsom, CA 95630
For information see http://ns6q.net/exams or contact Mike Kirkland, NS6Q at radio.ns6q@gmail.com.
73, Mike, NS6Q
---
Redding ARRL VE Schedule 2017
Posted December 1, 2016
The Redding ARRL VE Team will be hosting exams on the following Saturdays in 2017:
January 21
March 18
May 20
July 15
September 16
November 18
Our exam sessions are now being held at 2486 Progress Drive in Redding. Exams start at 10:00 AM and candidates are encouraged to pre-register.

More information can be found at: www.reddingve.com or by contacting Steve K6KS at sjmosconi@gmail.com
---
SHINGLETOWN ARRL VE 2017 Schedule
Test Location:
Open Door Community Church, 33883 HWY 44, SHINGLETOWN, CA. 96088
Testing begins at 10:00 AM.
Candidates should arrive 15 to 30 minutes early. We accept walk ins.
Contact:
Dar Walker W6IO, Shingletown ARRL VE Liaison, Wa6mxh@frontiernet.net, 530-474-3087
TEST SCHEDULE:
2016: Dec 17
2017: Feb 18th, Apr 15th, Jun 17th, Aug 19th, Oct 21st, Dec 9th
Dar Walker W6IO
---
Other ARRL VE Sessions - Schedule List

BARK Repeater Club - Quarterly - Woodland
Carmichael Elk Lodge ARRL VE - 3rd Sat. at 0700
SFARC ARRL VE at Granite Bay Raley's - 1st Sat. at 0800
---
ARRL Gauging Impact of Revised California Distracted Driving Law AB-1785
from arrl.org October 4, 2016
California has upped its game in cracking down on distracted driving, and radio amateurs there are concerned that a recent revision to the state's Motor Vehicle Code could affect Amateur Radio mobile operation. The old law, which included an Amateur Radio exemption, already prohibited motorists from using electronic wireless communication devices to write, send, or read a text-based communication while in motion, unless the device was configured for voice-operated and hands-free operation. The revised law does not exempt Amateur Radio.
---
Contact your Senators about the Amateur Radio Parity Act
On September 12, The US House of Representatives passed the "Amateur Radio Parity Act" to protect the rights of Radio Amateurs.
Click here now to easily contact your U.S. Senators to urge them to approve this important legislation.
The Amateur Radio Parity Act
---
50 W PEP Maximum Power Limit Area on 70 cm
A little recognized portion of FCC Part 97 regulations applies to 420-450 MHz operations in most counties in our Sacramento Valley section:
47 CFR §97.313 (f) No station may transmit with a transmitter power exceeding 50 W PEP on the UHF 70 cm band from an area specified in footnote US270 to §2.106 of part 2. The indicated affected areas are specified in http://www.arrl.org/us270, in the State of California within a 240-kilometer (150 mile) radius around locations at Beale Air Force Base, California (latitude 39°08' North, longitude 121°26' West).
More information on the additional impact on 70 cm repeater stations is at http://www.narcc.org/NARCC-ARRL-PAVE-PAWS-Update-2014a.pdf
The Amateur Radio Service shares the 70 cm band on a secondary basis with the US Government which has priority. The US Department of Defense routinely monitors and locates signal sources on these frequencies.  Our voluntary cooperation is mandatory to avoid interference with the Pave PAWS (Phased Array Warning System) radar at Beale AFB and thus to assure our continued access to these frequencies.
December 2016 News
From the Section Manager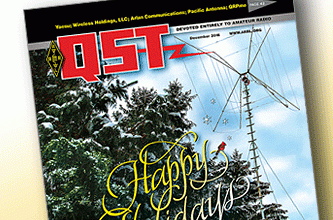 Here are the latest news from our section clubs and members.
This month's news features news and happening from clubs and members around our section.
Frank Reshke, N6SNO, has announced his intent to resign his appointment as Sacramento Valley Section Emergency Coordinator effective December 31.  We sincerely thank Frank for his long dedicated service in that capacity.  Greg Kruckewitt, KG6SJT, will assume duties as our Section EC in January 2017.
Thanks to all who participated in the
Annual Pacific Division Leadership Meeting
held in Livermore, CA on Saturday, December 3.  Here are a few updates from the meeting.  
AB 1785 (Use of wireless electronic devices in vehicles)
California Law enforcement agencies have been oriented that the intent of the new California Distracted Driving Law is to curtail texting while driving as the previous law only addressed operating a hand held cell phone while driving. The law should not adversely impact mobile operations of radio amateurs, or commercial and taxi mobile dispatching. The California Legislature will not likely amend the law to specifically mention
an Amateur Radio exclusion.
HR 1301 (The Amateur Radio Parity Act)
To date, we have received 40,000 responses in this current final drive for Senate passage of HR 1301 during the Lame Duck session before Christmas recess. To assure passage it is urgent that all amateurs sign on via
the HR 1301 Rally web page
now.  
Action on 
RFI Complaints: Submit these with all documentation to ARRL EMC Engineer Mike Gruber mgruber@arrl.org who fowards them to the FCC.  Special Counsel Laura Smith issues letters of notification to the identified responsible RFI generators. The FCC does not send updates to those who file complaints due to privacy regulations. FCC update.  See FCC Special Counsel Laura Smith's Pacificon presentation

Photos: 1. At the ARRL Pacific Division Leadership Meeting, (left to right) Yuba Sutter ARES EC Steve Sweetman K6TAZ, ARRL Pacific Division Director Bob Vallio W6RGG, and Yuba-Sutter ARC President Chris McLain KK6VZD. Photo by Carol Milazzo, KP4MD.
2. At the 12/3/2016 ARRL Pacific Division Leadership Meeting in Livermore, California Photo by Guy Mallery, W6MSU

Please join ARRL's final push for the Senate to approve the Amateur Radio Parity Act.  This must be passed before the year's end or else all the work that we have done to date must be started again in the new Congressional session.

Our website, Facebook and Twitter pages are a work in progress, and your suggestions and submissions are always welcome.

This website is visited most during the first week of each month, but do check back as it is updated weekly with late breaking news.

I sincerely wish you all a very Happy Holiday season!

73, Carol Milazzo, KP4MD
American Radio Relay League Sacramento Valley Section Manager
kp4md(at)arrl.org
You can always send compliments, suggestions and submissions for inclusion in our Section News to kp4md(at)arrl.org
---
Urgent ARRL Call for Final Push for the Amateur Radio Parity Act
Dear ARRL member,
I am writing to you today because we are nearing the end of the 114th Congress and the efforts to obtain passage of The Amateur Radio Parity Act are at a critical juncture. With a few short weeks left to the year, we must get this bill passed NOW or we will need to start all over again come January 1, 2017.
As you know, thanks to your previous efforts, the legislative efforts scored a major victory in our campaign when the Amateur Radio Parity Act, H.R. 1301, passed in the House of Representatives on September 12th. The legislation is now in the Senate in two forms – as H.R. 1301 and alternately in the packaged bill S. 253. We still need every Senator to approve the bill.
You are one of over 730,000 licensed Amateur Radio Operators living in the United States. Many of you already live in deed-restricted communities, and that number grows daily.
We asked you for your help in September - and you responded in great numbers. We collected over 63,000 emails that were distributed to every single U.S. Senator. That is amazing. However, with the election hiatus over, each and every Senator must be reminded that their business is not complete until this important legislation affecting hams is passed and sent to the President.
Even if you wrote in the past, we need you to write again!
ONCE AGAIN I REMIND YOU THAT NOW IS THE TIME FOR ALL HAMS TO GET INVOLVED IN THE PROCESS
If you want to have effective outdoor antennas but are not currently allowed to do so by your Home Owner's Association, PLEASE SEND THESE EMAILS TODAY!
If you don't live in a deed-restricted community but you care about the future of Amateur Radio, please support your avocation and your fellow hams and SEND THESE EMAILS TODAY!
We need you to reach out one more time to your Senators TODAY! Right away, Right now!
Help us in the effort. Please go to this linked website and follow the prompts: https://arrl.rallycongress.net/ctas/urge-us-senate-to-pass-amateur-radio-parity-act
Thank you, 73, Rick Roderick, K5UR, ARRL - The national association for Amateur Radio®

Letters in Support of HR 1301 by Mark Sorensen, WB6TLB, Mayor of Chico Letter #1 Letter #2
---
December Youngsters on the Air Month
The annual Youngsters on the Air (YOTA) event takes place during the entire month of December, with YOTA stations attempting to contact many other young radio amateurs around the world. The event offers an excellent opportunity for getting radio amateurs in their teens and early 20s to get together on the air.
"The idea of this is to show the Amateur Radio hobby to youth and to encourage youngsters to be active within the hobby," said International Amateur Radio Union Region 1 (IARU-R1) Youth Working Group Chair Lisa Leenders, PA2LS. "Consider giving a demonstration at a school or local club, gather together with your friends, grab a pizza, and make some QSOs, or enjoy a great pile-up. Let's show this great hobby to the world!"
This is not a formal contest but a way to get young people on the air with their peers. Numerous participating stations, primarily in Region 1, will be sporting YOTA call sign suffixes.
For more information visit http://www.ham-yota.com/december-yota-month/
---
Special Bulletin: SkyWarn Recognition Day - December 3, 2016
QST de W1AW  
Special Bulletin 19  ARLX019
From ARRL Headquarters  
Newington CT  November 23, 2016
To all radio amateurs 

SB SPCL ARL ARLX019
ARLX019 SKYWARN Recognition Day On-the-Air Event is Saturday,


December 3



The annual SKYWARN Recognition Day (SRD) on-the-air activity will take place 

Saturday, December 3

, from 0000 until 2400 UTC (starts on the evening of 

Friday, December 2

, in US time zones).

SKYWARN Recognition Day was developed in 1999 by the National Weather Service and ARRL to honor the contributions that SKYWARN volunteers make to the NWS mission - the protection of life and
property during threatening weather. During the SKYWARN Special Event, hams will operate from several NWS offices. W1AW will take part in the event.

The object of the event is for all participating Amateur Radio stations to exchange contact information with as many NWS stations as possible on 80, 40, 20, 15, 10, 6, and 2 meters plus 70 centimeters. Contacts via repeaters are permitted.

Stations will exchange call signs, signal reports, locations, and a one or two-word description of the weather at their respective locations (e.g., "sunny," "rainy," "partly cloudy," "windy"). NWS stations will use various modes, including SSB, FM, AM, RTTY, CW, and PSK31. While using digital modes, special event stations will append "NWS" to their call signs (e.g., N0A/NWS).

Event certificates will be electronic and printable from the main website after the conclusion of SRD. An online submission form is available to submit your log summary for SRD at, http://www.arrl.org/srd-form .

A webinar will be offered on November 30 at 0100 UTC (the evening of November 29 in US time zones) in advance of the 18th SKYWARNRecognition Day (SRD) on December 3. Register for the webinar online at, https://attendee.gotowebinar.com/register/7546142194155183873 .

The pre-event webinar will cover SKYWARN Recognition Day basics, explain how to participate, and alert participants to a few changes in store for 2016. The webinar will be recorded and posted to the
ARRL YouTube channel.
---
National Parks on the Air January through December 2016

In 2016, the National Parks Service (NPS) will celebrate its 100th anniversary, and radio amateurs will be able to help mark the occasion with the ARRL National Parks on the Air (NPOTA) event. The fun begins at 0000 UTC on January 1, 2016.
Click on these links for information on NPS entities within the Sacramento Valley Section:

*Although some sites such as Sutter's Fort and the B.F. Hastings Building are under California State Parks administration, NPOTA activations may be conducted there with appropriate permission. "Operations within 100 feet of National Historic Trails are permitted at any point along the route. Operations from private property must receive permission." See
NPOTA Rules 13(k) and (m)
. ARRL Headquarters advises amateur radio operators to contact and register with the corresponding local NPS unit administration in advance to inform them of planned NPOTA operations within their entity. Visit
http://www.arrl.org/NPOTA
for more information. Follow NPOTA activation updates on
npota.arrl.org
,
Facebook
and
Twitter
.
Do you plan an NPOTA activation in our section?
Send e-mail to kp4md(at)arrl.org for posting on this page.
---
Update from Bob Wortman, WB6VYH, Section Technical Coordinator

Updated November 5, 2016
We are planning on doing two days but we are not sure if we are going North or South. It will be during the Thanksgiving week. If we go South it will be Kings Canyon, Sequoia and Yosemite. If we head North it will be the Lava Beds at the petroglyphs and the Tule Lake Segregation Center. Don't forget to get out there and get your NPOTA contacts and do an activation if you can. I will also be willing to do any awards if needed………….
Because of the grandkids I will not be doing awards applications during Christmas time, about two weeks before and two weeks after.
Happy Holidays to all……………………
Merry Christmas to all and have a Happy New Years…………….
73, Bob Wortman, WB6VYH, ARRL Pacific Division DXCC Awards Manager, Sacramento Valley Section Technical Coordinator, WAS Award Manager, VUCC Awards Manager
---
From Duane Wyatt, WAØMJD, Section Youth Coordinator

Posted April 29, 2016

Kid's Club Project Update
Duane Wyatt WA0MJD has been working on a project to expose children with health issues to amateur radio and morse code. He has developed Kid's Club units to accomplish this. Script and photos of Kid's Club are seen in the project website at kidsclubweb.wordpress.com.

Child Life staff at St. Jude's Research Hospital for Children have gladly agreed to accept a Kid's Club donation.

Duane is requesting help to pay for the assembly of a Kid's Club unit to give them. Each unit costs approximately $500 to assemble. Please contact Duane at duanewyatt(at)hotmail.com or (916) 677-9799
Duane Wyatt, WAØMJD,
ARRL Sacramento Valley Section Youth Coordinator
duanewyatt(at)hotmail.com
(916) 677-9799
---
From Norm Lucas, WB6RVR, Section Official Observer Coordinator

Posted January 11, 2016
Do you have what it takes to be an ARRL "Official Observer?"
Update October 12, 2016 - The ARRL and the FCC are currently working together to update and to make changes to the Official Observer/Amateur Auxiliary program. Because of these expected upcoming updates and changes, ARRL has placed a moratorium on applications for new Official Observers and Official Observer Coordinators at this time.
The Official Observer (OO) program has been sponsored by the ARRL for more than 85 years to help Amateur Radio operators assist each other to operate their stations in compliance with Federal Communications Commission (FCC) regulations.
Official Observer appointees have assisted thousands of Amateur Radio operators to maintain their transmitting equipment and comply with operating procedures and regulations. The object of the OO program is to notify amateurs of operating and technical irregularities before they come to the attention of the FCC and to recognize good operating practices.
The OO program serves as the first line of "eyes and ears" for the FCC. It is the backbone of the
Amateur Auxiliary
. OOs are certified in the Auxiliary by passing a mandatory written examination.
---
35 Amateur Radio Operators Support the 34th California International Marathon - December 4, 2016

Posted December 5, 2016
The 34th California International Marathon (CIM), hosted by the Sacramento Running Association, drew over 9000 runners for this 26.2-mile race from Folsom to downtown Sacramento and an additional 3,500 runners for the Relay Challenge. The CIM is a recognized qualifying race for the Boston Marathon.
Thirty five amateur radio operators from multiple counties in Northern California worked together to support communications for this event.
The Amateur radio communications teams were directed by Sacramento Valley Section Emergency Coordinator Frank Reshke N6SNO who was working his 29th CIM run. The ham radio operators provided communications between the seventeen Aid Stations, three Relay Locations, and SAG buses. They passed lead runner information as well as coordinating the tracking of runners who dropped out and needed rides to the finish line, and passing Aid Station requests for needed materials, and safety concerns.
Ham operators also used fire department 800 mHz trunked radios to communicate with Command. The 800 mHz radios were used to pass medical information from Aid Stations to the fire department personnel in the Mobile Incident Command Center communications trailer for dispatch of medical assistance.
Thank you to all the radio operators for volunteering their time to make this event a great success.
Greg Kruckewitt, KG6SJT, ARRL Sacramento Valley Section, District 3 Emergency Coordinator
---
December 4 - Sacramento County ARES - California International Marathon

Posted December 1, 2016
We are starting to sign up volunteers for the California International Marathon - CIM. We will need nearly 40 radio operators.
This year all volunteers are required to sign up via a web site. They have a category for ARES/Radio operators.  Go to: https://cimmedicalteam.volunteerlocal.com/volunteer/?id=16603
There is a place for members to select their volunteer group – including ARES, as well as enter shirt size, contact information, and check an event waiver. If you worked this event last year please be sure to enter your assigned location last year.
For more information, contact Frank Reshke N6SNO 916-529-2396 or Greg Kruckewitt KG6SJT 530-219-0611 or email:kg6sjt@gmail.com
---
Placer County ARES Participates in Sutter Roseville MCI Drill

Posted December 1, 2016
On November 30th Sutter Roseville Medical Center held an Active Shooter Mass Causality Incident Drill. Placer County ARES along with help from Yolo and Sacramento ARES participated in the drill. The drill involved 3 shooters and a bomb vest, there were 22 drill victims. The hams passed traffic between Sutter Roseville and Sutter Auburn. Both voice and digital modes were used successfully. In the lesions learned the hams found that hand held radios cannot transmit out of the concrete buildings within the Sutter Roseville campus, not only did this affect ham communications but it also affected the SWAT teams communications.
Thanks to KG6LSB, N6DPH, KG6SJT, W6TOC, N6CKV, WU6X, NI2U, and Michael for participating.
Photo credit: Don N6DPH on left Greg KG6SJT on right in the radio room at Sutter Roseville Medical Center. Photo by Carl First, N6CKV
Carl N6CKV, Placer County EC
Congratulations also to Placer County ARES for your media hit with members seen in the KCRA-TV News Story - Carol, KP4MD
---
Club and Member News
---
Norman Brooks K6FO (SK)

Posted December 1, 2016
ARRL Life member Norm Brooks, K6FO passed away on Tuesday, November 22, 2016. His 100th birthday was on June 1. Among his many accomplishments and interests, Norm earned DX Century Club and Worked All States awards, and operated 160 meters through 70 cm. Norm was a member of ARRL (Life), AMSAT, QCWA, 10-10 International, the Northern California DX Club, the 3905 Century Club, North Hills Radio Club, Mt. Vaca Radio Club and the River City Amateur Radio Communications Society (Life). He was a staff writer for WorldRadio Magazine and was published in QST.
A Celebration of Life will be planned within the next two months. Norm is survived by his daughter Kaayla Jaret KA6YLA.
---
Update from Oroville ARS

Posted December 1, 2016
John, K7XE, says he is going to breakfast this Saturday, 26 November 2016, 9 am (or a little earlier), at The Waffle Shop, 2107 Feather River Blvd in Oroville, so the breakfast is on for all who can make it this Saturday after Thanksgiving. Happy Thanksgiving to all.
73, Jim, W7XZ
OARS Members...
There is a repeater being tested on 146.655 in the Laytonville area. To preserve our service area, I need to know if people are hearing it in and around Oroville. If members could monitor in carrier squelch and let me know if they are hearing it, and how strong it is, so this information can be used to mitigate any interference problems.
If there is interference from this new repeater, and we do not take proper and immediate action, we will be stuck with the problem forever.
73, Josh K6ZRX, k6zrx@sbcglobal.net
---
---
Update from North Hills RC

Posted December 1, 2016
The North Hills Radio Club had two fairly busy months. During our October meeting, we had the most successful White Elephant Sale we've had in a very long time. We also took nominations for election of officers which would take place the following month of November. During October we welcomed a new net manager and a new repeater trustee. Greg Bawolski, KK6WSP is our new net manager, succeeding Rick Fazzino, N6RIK, who moved out of state at the end of the month. Our thanks goes to Greg for being willing to take Rick's place. Greg is also the manager of our www.k6is.org. We invite all to log onto our site and see for yourself how much improved it is! Thanks to Rick, N6RIK for serving as net manager for the past four years. During October a new repeater trustee was appointed. His name is Ryan Larkin, amateur callsign W6RNL. He succeeds Glenn Mcclain, WA7SPY who has served for several years. Glenn asked to be relieved as trustee do to other things taking place in his life right now. Ryan has been under Glenn's wing for the past several years, with the thought being that he would one day become trustee. That day has come. Ryan's appointment as trustee became official on November 21. We would sincerely like to thank Glenn for serving as trustee for the past number of years. He quite litterally brought our K6IS repeater back from the dead! Glenn should also be thanked for installing IRLP, Internet Radio Linking Project to our K6IS repeater. We wish Glenn, who is a life member of our club, well in his future endeavors. We're sure that Ryan will be able to fill Glenn's shoes quite well. We wish Ryan the best of luck. In the coming weeks, Ryan will be adding EchoLink onto the repeater along with IRLP. Our IRLPp and soon-to-be EchoLink nodes are open to all licensed hams in the Sacramento area.
During our November 15 meeting we held our election of officers. Kaayla Jaret, KA6YLA, is the new NHRC president. The out going president, Doug Emerson, N6NFF, drops down one rung of the ladder to vice-president. Our current secretary-treasurer, Maynard Wright, W6PAP, chose not to stand for re-election. Taking his place will be a young man by the name of Arren Jones, K6ABJ. He is the son of Stan Jones, N6ATS, who also is a member of nhrc. We welcome Paul Young, KA6PDY back to the board as a director. He will succeed Chris Gifford, KJ6LZR who, for health and personal reasons, chose not to run for another term. Thanks, little zipper wripper, for your service. We welcome Eric Handle to the board as a director. He'll take the seat being vacated by Kaayla in lieu of her elevation to the presidency. Two things about Kaayla. She is the daughter of Norm Brooks, K6FO who became a silent key recently. Kaayla is the forty-fifth president of The North Hills Radio Club. She is the first YL to become president of the NHRC. I know I speak for all members of the club when I say, "Good luck, Kaayla". Also, Thank you Maynard, for your many years of service to our club. Maynard has held all four offices of the club. One year, he held all four offices at once!
The final activity of the year will be our annual Christmas dinner, to be held on Tuesday evening, December 13. We will meet from 6:00 until 8:00 P.M. at Brookfield's Restaurant in Sacramento. All who are members in good standing of the club are invited to attend. If you plan to come, don't be shy about bringing a guest along.
As for me, I sincerely appreciate our club giving me the chance to serve as president for the past six years. I know that once the gavel has been passed to President Kaayla, she'll do a bang-up job as president. I'll do my dead level best to serve as VP. I've also enjoyed sending these articles to you, bad spelling and typos not withstanding. I don't know if Kaayla will want me to continue, do it herself or find someone else. So, thanks for reading. From all of us in the NHRC, have a very Merry Christmas and New Year. I'll see all NHRC members at our first meeting on Tuesday evening, January 17, 2017.
Sincerely, Doug Emerson, President, North Hills Radio Club. Amateur call N6NFF
---
Update from River City ARCS

Posted December 5, 2016
MEMBERSHIP HOLIDAY DINNER - DECEMBER 6
The River City ARCS Membership Holiday Dinner will be held Tuesday December 6 from 6:00-9:00 pm at Sam's Hof Brau, 2500 Watt Ave, Sacramento, CA 95821 This is a Family Event!  Current club members bring your family, guest or significant other for dinner, the Lyle Aufranc Award presentation, prize drawings and great company!  If you wish to donate to our toy drive for needy children at WEAVE, please bring an unwrapped toy (up to $10 value) for collection at this Holiday Dinner Meeting.
Volunteers to help with our room setup please contact Marie Martin now stinkypuii@elkgrove.net
From the President
Thanks Carol, KP4MD for the interesting DX presentation at our November meeting. The Buddistick antenna's performance vs the loop was informative. Congratulations to all the reelected Board, officers and our new president Ed, WA6QYO. I hope all the members continue to give their efforts to help the club be successful.
In just a few days, our Christmas Party will be held at Sam's Hof Brau. This will also be our December meeting so I hope to see all of you there. Watch out for door prizes, good fellowship, and a great meal - anything your heart desires (that is available at Sam's and your wallet or credit card can handle).
Our January meeting will be an Elmer night. Phil, KD6RM has organized the meeting where experts will be at tables helping those with specific questions.
As my term ends, I would like to thank the Board for its help to bring interesting speakers to the meeting and ramroding our activities. Their efforts made my tenure easy and enjoyable. I plan to be at most of the activities next year, so you can't get rid of me that easily! Now my quartet will not have to find a substitute violinist as often.
For those continuing to follow my tower project, we installed conduit to hold transmission and control lines and 120V power. Then it rained. The trench filled with water and the conduit acted like a boat – it floated. I had driven in short pieces of rebar and wired the pipes down but the pipes pulled the rebar out of the ground! After a session with a sump pump and 4 yards of sand, it's now time to pull lines and connect a carrier line for the bundle of cables to go into the house. Again, more calls to DX Engineering and trips to the electrical supply store and Home Depot. The project continues.
See everyone at the party, 73, Bob, N6PGQ     Newsletter
---
Update from Nevada County ARC

Posted November 5, 2016
NCARC meeting in November will be our annual Christmas/Holiday potluck dinner(*) Club will provide:
Turkey, dressing, gravy, ham
Paper plates, plastic ware, coffee, bottles water, & sodas
Please bring a side dish or dessert. Location – regular meeting room. Doors open before 6:30 PM – "meeting" starts at 7:00
* -- We changed the month for this because December is a very busy month for Salvation Army and they also will open up the facility to people needing shelter if the weather is extra cold.
73, Walt, N6HNST        November Meeting Flyer
---
President's Message
Good November to All!
Fall has finally arrived and the Radio Sport session is in full swing. This year, our Club will be entering the ARRL November Sweepstakes. It is one of nine contests sponsored by the ARRL that are designated as a Club contest. The Sweepstakes will be held on two weekends. The first weekend, November 5th – 7th, will be all about CW. So, you coders out there, dust off those keys and hit the air waves. The second weekend, November 19th – 21st, will be dedicated to Phone to work out those vocal cords. The contest period for each weekend is 21:00 UTC Saturday through 02:59 UTC Monday. 160, 80, 40, 20, 15, and 10 meter bands are open to the contest. The November Sweepstakes should have a little something for every operator.
You do not have to work both weekends. Feel free to work one or both! All you need to do is add "Sierra Foothills ARC" on your log submission. You can work from home, mobile, remote, or anywhere you can setup a radio within our Club area. Please be sure to check the contest rules which are available online at: http://www.arrl.org/contest-rules. If you have any questions, Dennis, WU6X, will be able to help you. Yours truly will be working the Phone weekend as a Single Operator Unlimited, Low Power.
Don't worry if you can't work the full 24 hours!! Do what you can and submit your log. Every little bit helps the Club total. Most important, get out there and have some fun!!
I also want to send a great big THANK YOU! to George, KG6LSB, and all the folks who came out to work the Cystic Fibrosis bike ride last month. The event ran very smoothly and everyone had a great time!
You and your significant other are all cordially invited to our annual Christmas Party on Saturday, December 10, 2016, at the Auburn Veterans Memorial Hall, 100 East Street. The potluck dinner starts at 6:00 PM. Sign-ups are online at our website, www.w6ek.org. The Club will provide the ham & turkey. Looking forward to seeing you all there.
As you may have heard, it is election time. Our Club will be voting on next year's officers and renewing our By-Laws. The By-Laws must updated and voted on every leap year. Please be sure to attend Novembers General Meeting to cast your vote.
I wish everyone a happy Thanksgiving!
By Orion Endres – AI6JB, President    Newsletter
---
Our Next Club Meeting is Dec 20, 2016, 7:00 PM, Woodcreek Oaks Golf Club, 5880 Woodcreek Oaks Blvd., Roseville, California
Scheduled Speaker and Topic TBD
Club Meeting Location
WPARC conducts monthly club meetings on third Tuesdays of each month. Join us at Legends at Woodcreek Oaks Golf Club, 5880 Woodcreek Oaks Blvd., Roseville.
Board Meeting Location
WPARC Board meets on second Tuesdays at 7:00 PM, at Pizza Round Up, 2270 Nicolaus Rd, Lincoln. Members and guests with business to bring before the board are welcome to attend.
---
Update from Yuba-Sutter ARC

Posted December 1, 2016
GENERAL MEETING (December)
The next general meeting will be December 6th at the Marysville First United Church, Pioneer Hall. The church is at the corner of 8th and D Street in Maryville. We will be having our Christmas Party and a catered dinner provided by Porky's BBQ. Doors will open at 6:00 P.M. and dinner will start at 6:30 P.M. There will be door prizes with the grand prize of a generator. Hope to see you all there.
---
Don McCallum, AF6ND.    Newsletter
---
Update from Plumas ARC

Posted December 1, 2016
It's late Fall on the Plumas and things are winding down for the EmComm season for PARC. Our Tuesday Night Net is still going strong and we try to meet at Round Table on the 3rd Friday of the month at 1700 to catch up and make new Ham friends. Many of us have found our Christmas trees, some are still looking. Only light snow on the floor of American Valley, but the higher elevations around are seeing more than a dusting. It may be a bit early, but to all, a Merry Christmas !! See you "On the Air"....73 de KI6YUK
---
DECEMBER REPORT:
The W6SFM Samuel F Morse Radio Club November meeting was called to order by club President Mike, N6MQL on November 3rd at the Carmichael Presbyterian Church in Carmichael CA, with 10 members and 2 guest in attendance.
SFM ARC President, Mike N6MQL read the Month's budget report and announced the current funds available. In lieu of club Secretary, Chris, AI6U. Mike also read the minutes of last month's in-person meeting and reported the totals for our W6SFM On-line/On-air net meetings for the month of October.
In an effort to keep all of the clubs members who were either unavailable or out of state / city closely involved, The SFM ARC provided a LIVE FEED via our on-line LiveStream video services. This live feed can be found on the W6SFM.com homepage by clicking on the Live Feed! link at the top of our page. At one point there were as many as 12 people watching the meeting from their homes, cars, or where ever they had a smart-phone or computer available to them. For our first run the club used a simple, but effective iPhone 6 Plus as our way of videoing and broadcasting the in-person meeting. Of course with this being our first time there were a few lessons to be learned. The first being not to place the broadcasting device too close to the ventilation system in the room. It seems for the first part of the meeting the return air duct could be heard prominently. However, after a while that shut off and the audio proved to be very clear and easy to understand. A copy of the in-person meeting has been made available on our LiveStream account or by going to the W6SFM Live Feed! link on our homepage. To watch the meeting, or any of our pre-recorded videos simply click on the play button that says "Watch again". You can then scroll to select the video that you would like to watch.
When the club is broadcasting LIVE it is required that you sign into LiveStream using a FREE account or your FaceBook username and password. Creating an account is very easy to do. Simply click on the "Join Livestream" link and follow the simple directions. All you need to have is a valid email address where your account can be verified.
Topics of Discussion at our in-person meeting included the FCC Docket 16-239 where the FCC proposed to eliminate the current baud rate for data emissions, consistent with the ARRL's "symbol rate" petition. However, the FCC declined to propose a bandwidth limitation for the data emissions in the MF and HF bands. So it seems that the FCC agreed that there should be no Baud Rate restrictions on data modes, however, they disagreed that there should be a cap as to how much bandwidth the operator could use while transmitting. This is very similar to the SSB mode. It is a common mistake to assume that SSB transmissions are limited to only 2.8 KHz when in fact Part 97 makes no limitation to the legal bandwidth of a SSB transmission. Currently SSB transmissions are limited only by the manufactures of Ham radio equipment. These limitations are based mostly on older AM broadcast standards. The club was encouraged to submit comments in support of the ARRL proposal to limit bandwidth to no more than 2.8 khz.
The club also discussed the new RM-1775 in which a Nevada ham is requesting that the FCC limit the frequency that a person can be issued a Vanity call.
In preparation of The Semi-annual W6SFM Bug Roundup Event or "CQ BR" as it's also called the event details were discussed. More information on that event will be added to our Homepage, and to the section news next month.
Other ARRL news and information was discussed at the meeting along with the current band conditions based on our own personal on-air experiences.
For our "show and tell" portion of our meeting Member Bob, K6DGQ brought in with him some of his QSL Cards sent to him from the QSL bureau. It seems that Bob is signed up with the LOTW system and after reporting contacts via the LOTW system others have replied to him via physical cards. This is something members were surprised to hear! Many of the cards that Bob received were from the W1AW special event stations such as this:
Our Guest Ralph, WB6SDR brought with him his Blue Racer #4 bug he purchased new in Tulsa, OK. 1963. Ralph said that he remembers it well as he was in High School at the time. Ralph also brought with him his Heathkit HD10 Electronic Keyer Circa 1970's. Although the keyer set up to send at 25 WPM maximum speeds, Ralph believes there was a hardware change that could be made to increase that speed if need be. Here is a picture of his Bug and Heathkit keyer;
Member and Vice President Rob, N6KIX brought with him his circa 1930's Speed-X 501-T bug. Robs bug was in exceptional condition as he purchased it that way. Rob noted that his key still had the original screws that were used to hold the bug in place in it's original shipping 'box'. (note the long screw below the name plate). The look and feel of Rob's key was just as good as it's condition. A picture of Rob's newly acquired bug as examined by member Rob, K6DQ;
Our next SFM ARC in-person meeting will be held at its normal time and address Dec. 1st (followed by our Jan. 5th meeting). The SFM ARC in-person meeting will be held in the Howard Crowley room upstairs at the Carmichael Presbyterian Church. More information including a Google Map is available on the homepage of our website.
At our December meeting we will be discussing the outcome and participation of our November's Bug Roundup Event. We will also be discussing the upcoming North American QSO Party (NAQSP) event to be held in January. We will also be electing new club officers for the coming year.
As usual, current events, News regarding Amateur radio and other ARRL items will be discussed. As always we will have our Tech (show and tell) portion where members and visitors are asked to share their Ham Radio related items they find of interest. Feel free to visit our In-Person meeting with items that you purchased or were given that you would like to share with the group. Visitors are always welcome to join us.
Each Tuesday of the week 8:00 PM on 3.545 MHz the SFM ARC enjoys getting on the air with CW for our weekly Nets. You do NOT need to be a member of the SFM ARC to check into our nets and we encourage you to invite a friend to join us as well. Although our nets usually run around 13 wpm code, we are all happy to accommodate those that are slower and need us to oblige. If you are unable to copy Morse Code or need some code practice please feel free to visit our on-line LIVE streaming broadcast of both the Audio and a CW to Text decoding of the meeting. The "LIVE FEED" link can be found on our home page of our website. For those that would like to watch the Live Feed on their Apple IOS or Android devices a "LiveStream" App is required. For instructions and the proper location to view the LIVE FEED please contact Mike, N6MQL for more setup information.
Do you or someone you know need a Ham Club to call home? For those that want to learn Morse Code, are interested in CW or already know and use it, the SFM ARC would love to be your new Club home. Our in-person meetings are held each 1st Thursday of the month at 7PM. The SFM ARC meets in the "Courtyard room" of the Carmichael Presbyterian Church in Carmichael, CA. The church is Located at 5645 Marconi Ave. For directions to the meeting visit our clubs home webpage www.w6sfm.com. Please use the rear parking lot and entry for best access to the meeting. A map and directions can also be found on the website. We hope to see you at our next meeting!
Very 73. Michael N6MQL -W6SFM Club President
---
Update from Keith Edwards, WB6GCL

Posted December 1, 2016
The History and making of the Antenna
The below article was in "Ham Radio Online". It was read by 40,000 hams in 120 countries. Over 1200 hams checked into the extra pictures that we had on the site
In 1957, I got my first ham license and had it for a year and let it lapse. I got back into ham radio in 1975. In the late 70's, I was listening to a pile up on a DX station in the South Pacific, when a very loud signal came on and made one call to the DX station.
The DX station just said "WOW" what a signal. The station was W6BHM in Oroville, California, which was about 35 miles from me. He was sitting on a hill running an 8 element beam. Right then, I decided to make a big beam someday if we ever moved out of town.
In 1984, we moved to the country on an acre and I started to collect antenna parts. I started to build the antenna in the late 80's and got on the air with it in the early 90's.
After I got it built, I had it sitting on some sawhorses, two and a half feet off of the ground checking the SWR, when I heard it pile up on a station in Mexico City. So I pointed the beam that direction and made one call. I broke the pile up on the first call---Barefoot. I knew then that I would have a good antenna.
After I got the antenna up, I would usually talk into the South Pacific and they often would tell me that I had the strongest signal on the West Coast. My friend Larry Murdock, K6AAW, who is on the DX honor roll, would tell me, "I would hear you talking to the South Pacific and I wouldn't be able to hear the station you were talking to"... The antenna is a 12 element, 10 meter mono band on a 60 foot boom. The boom is made out of 2 inch sprinkler pipe. The element were picked up from fellow hams, who had them. The antenna was put together with u-bolts with and hose clamps. The mast is 2 3/8th diameter tubing out of a gas well. The totor is an old prop pitch motor from a World War II aricraft. I got it from K6AAW and had it rewired. The tower is made from one inch schedule 40 balck pipe. It is 3 ft square and 42 feet tall up to the blatform. From there it is another 4 feet to where the first antenna is. The top beam is a Wilson 7 element beam on a 40 foot boom. The antennas were a lot of fun to build and use.
---