This is a very special story about a little girl in the USA who like to hatch eggs of Silkies.
JESSIE
"NOW I AM LITTLE BUT I WILL GROW"
Her mother, who became a friend of mine, told me of a previous time she was hatching some eggs of Marans in the incubator but only one egg hatched. She had stayed up all night watching the birth of that one little chick. Because it was all alone that little thing was peepong like crazy, so she was pretending    she was holding his hand by holding his wing and than it kept quiet, if she let go of his wing it peeped    like he was being killed. It was a funny thing seeing her sitting there, holding his wing in her tiny fingers, just to keep it compagny and quiet.
  Now for her 10 birthday her mother and I tought it could be a great idea to buy some Silkie eggs of a good American breeder and let Jessie start her own flock of Silkies, beginning from the very beginning.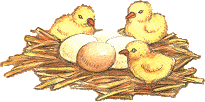 With this webpage for Jessie and some advices I will try to support this little project to become succesfull.
We will keep you informed about everything with texts and photo's of Jessie's Silkie adventure.
Together brother Jake and sister Jessie.


The second step in Jessie's Silkie adventure has been set, this email I just becamed from her mother:
Van: amy@spanishhorseworld.com [mailto:amy@spanishhorseworld.com]
Verzonden: woensdag 21 oktober 2009 23:29
Aan: Danny De Meyer
HI  Danny,
I just ordered 2 dozen silkie eggs from a  lady in Florida. I talked to her for an hour, she is wonderful, and I think the birds are very nice. I told her about your silverproject and she is very interested also. She is a DELIGHTFUL woman. She will also be making all the eggs with the roo that sired them and sending pics to add to the website.
Here is her website: http://www.indigoegg.us/silkies.html
She howled  laughing when I  told her  about the page you made, thought that is  so much  fun, and said she will definitely  pick from her best blue splash pens, so Jessie  will have  nice  eggs  to trade with you in the future. She was so thrilled to be able to provide the original eggs for this. She  sold me 2 dozen. Also she was such a great lady it was no question I wanted  to get eggs  from her. I think you would like her too, she is a silkie maniac!
Amy.

Today friday october 23:  "post office just called and woke me up to say the eggs are there"!
This "urgent" message I received from an excited Amy, who immediately woked up her daughter Jessie, to tell her this wonderful news. Bobbi the sweet woman at "Indigoegg", at the last minute hurried to get the eggs packed and shipped, she had to drop everything and go sort and pack eggs and race to the post office and said "little girls should really have what they want". I can't agree more certainly on there birthday.  Jessie is now 10, so the age of responsibillity is there I said to her and she agreeded with me with a real big smile on her face.
Also Amy could not be other than connect herself with this and said with tears in her eyes  "its so good when finally something is a happy thing, I think these will be lucky silkies, maybe we should name the first one hatched lucky".
Jessie immediately said "Silkies need names" she can now think of names for all the others. Amy decided to put the incubator in her daughters room,  so she will be able to watch the hachtching process of those eggs every minute the last few days.
Now we are waiting until they are back from the post office with the package, installed the incubator and than PHOTO'S:
Look the happyness on Jessie's face when she get the eggs-package at the Post-office.
Now quick back home to prepare everything to put the eggs in the incubator

An email respond, on my thankingmail, of Bobbi from BlueEggChick out of Florida USA.
In a message dated 10/23/2009 11:58:31 A.M. Eastern Daylight Time, danny.demeyer@skynet.be writes:
".......  Amy just letted me know the eggs already arrived at the post office. On this occasion I want to thank you very much for what you did in such a short time for the birthday of that little girl, THANKS".
Van: BlueEggChick@aol.com [mailto:BlueEggChick@aol.com]
Verzonden: vrijdag 23 oktober 2009 18:40
Aan: danny.demeyer@skynet.be
Hello Danny,
That is a very nice site you have made for Jessie.  And it made me smile to read your email and the email you posted from Amy on the site.   I have tagged the site and will be checking in when the chicks are due. 
It was my pleasure to make a little girl's birthday more happy!  Silkies can sure make you happy and every hatch is a little miracle going on.  They are just so cute!  Yes I am a Silkie maniac! 
Have a great day!!
Bobbi of www.IndigoEgg.US
The first borns
Luckey                      and                        goh-goh