I have a Discount code for the Crank Brothers M17 Multi Tool.
The Coupon Code is  m17deal  at BikePartsQuick.com
The coupon code will give you $10 off the best online price of $19.94 (best price on Amazon). 
Shipping and Handling is $5 on all orders from Bike Parts Quick .com no matter how many items you order.
This is one of my favorite mountain bike tools.  
I have one in the bag on both my mountain bikes.  
The Chain tool works better than  many stand alone chain tools.
The Rubber band keeps this tool from flopping open in my pack.
The T-25 Torx fits the screws on my Brake Discs.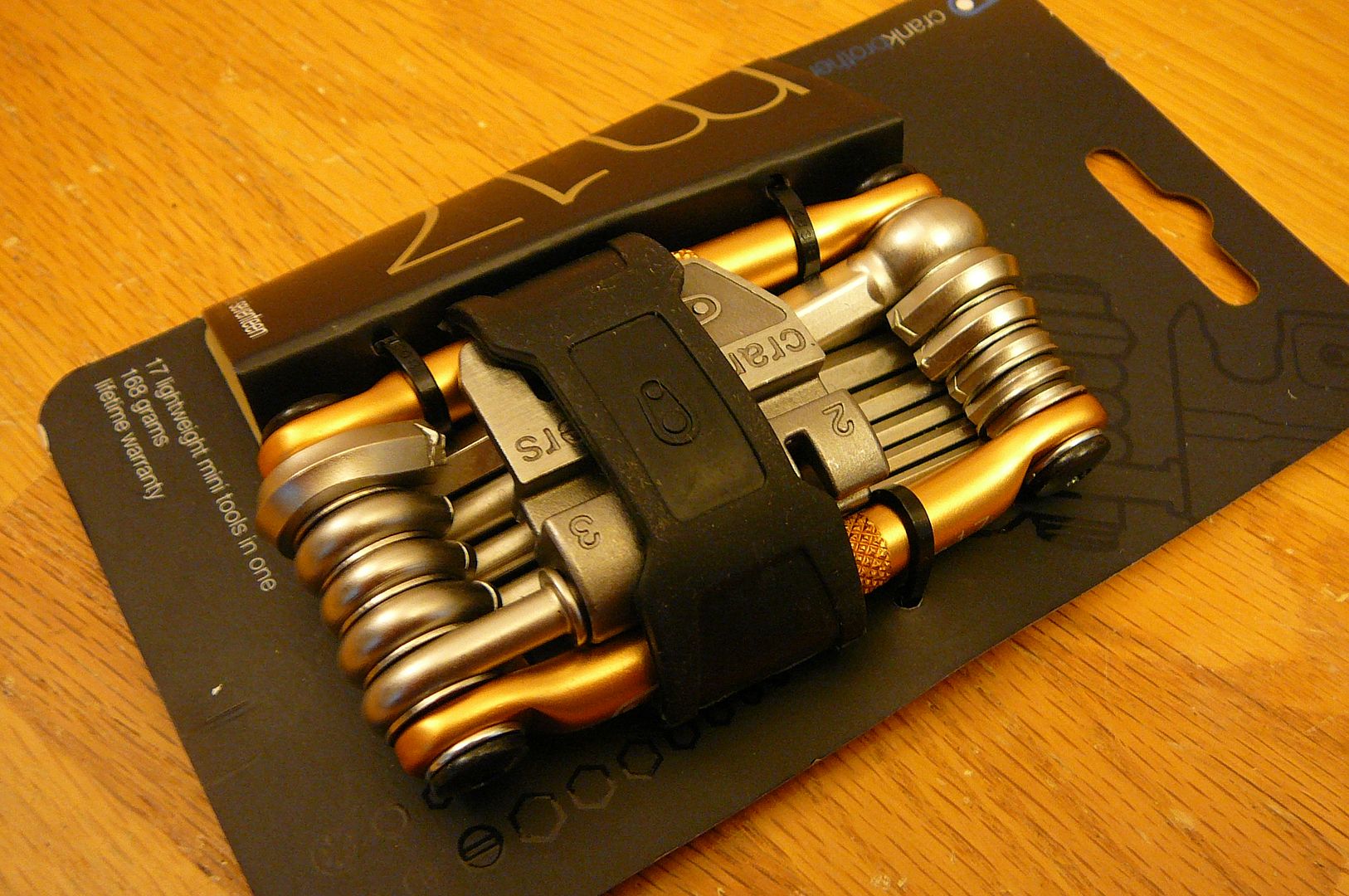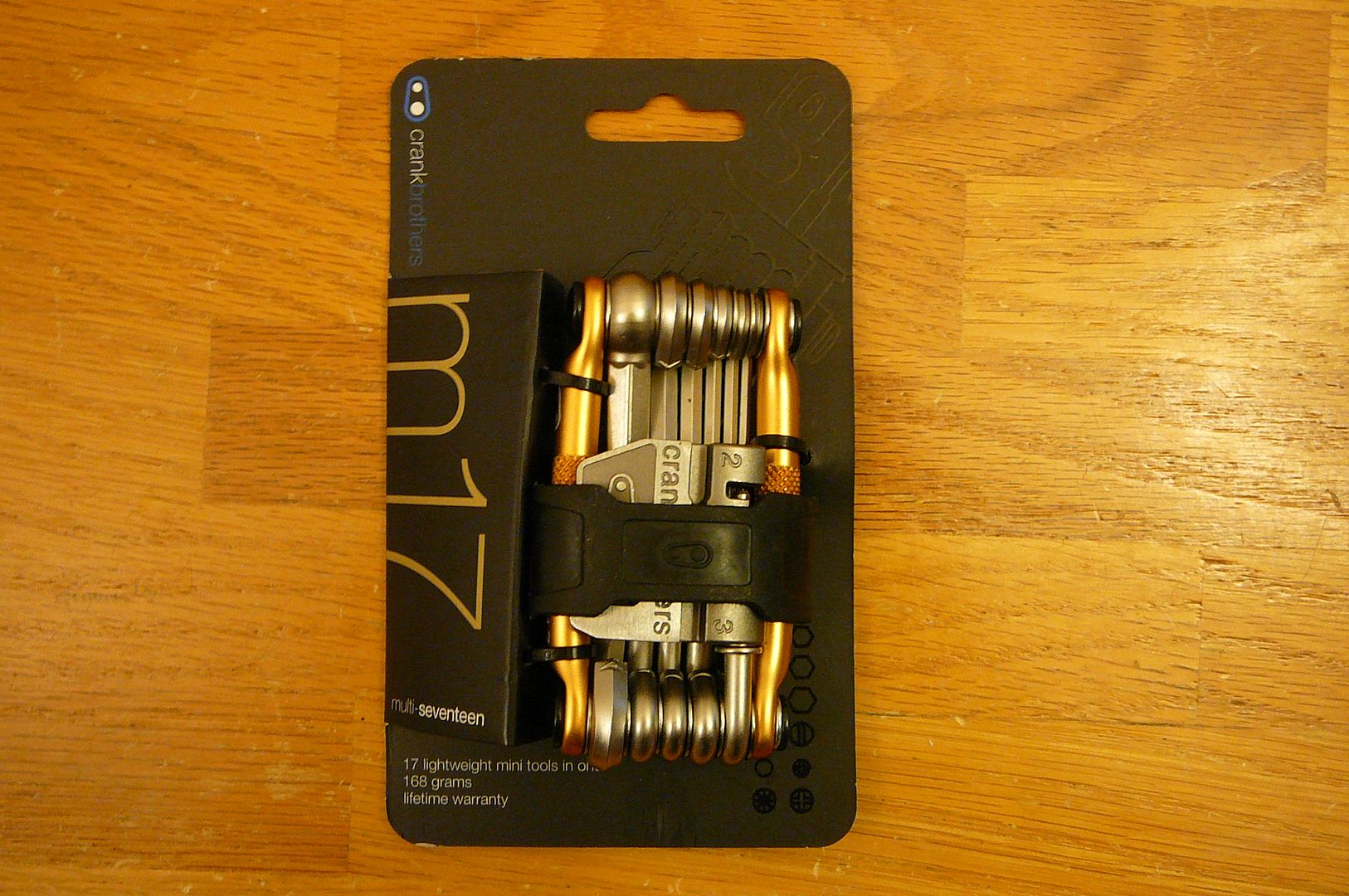 The item we ship you will be Brand New in Original Retail Packaging.
Shipping and Handling
We pay for
Delivery Confirmation
.
This will ship by USPS Two/Three day delivery.
We ship Daily from Missoula, Mt.
We will ship any size order from Bike Parts Quick to any of the 48 states for $5.
Shipping Address
Payment only through Paypal, this protects both you and me.
Paypal will only allow us to ship to the mailing address
you have registered with them, please make sure it is the
address you want us to ship to BEFORE you pay.
Email Address and Tracking Number Info
Paypal will automatically email you the Tracking number to the email address you have
on record with Paypal when we ship.
We are just a couple of bikers selling some great stuff.
  We try really hard to get everything
perfect.  Sometimes we mess up.  We will try to make that right also.
Thanks
Go to BikePartsQuick.com and use Discount Code
m17deal
This will make a Great Christmas Gift for any Mountain or Cyclocross Rider.