It is very easy to assemble an Allen 530rr Receiver Bicycle Car Rack. 

The Allen 550rr 2" five bike, 540rr 2" four bike, 530rr 2" three bike, 440rr 1 1/4" four bike, 430rr 1 1/4" three bike racks all assemble the same.  All of these Allen Car Racks assemble easily.  They include 3 main parts and three bolts to hold the rack together and a shoulder bolt to attach the rack to the receiver.   These receiver racks do a great job of attaching bikes safely to your vehicle.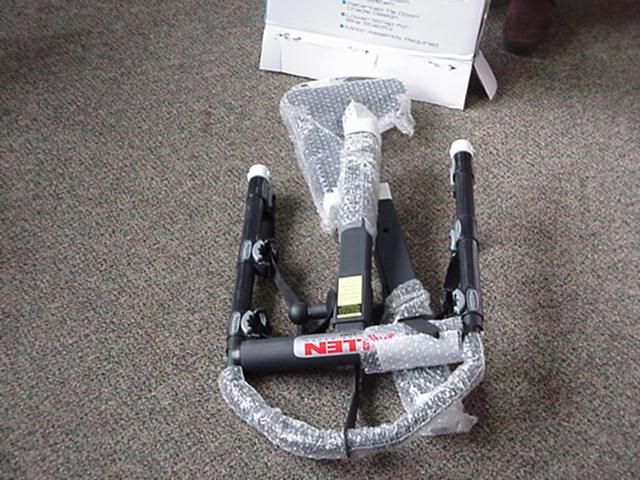 Four bolts are included.  From the left two the same size, one just a little longer, the fourth and largest bolt has a shoulder.  The fourth bolt is used to hold the rack to the receiver.
The single bolt holds the bottom stinger piece to the first upright.
The two same sized bolts hold the upright to the top.
The longer of the three smaller bolts goes into the very bottom hole.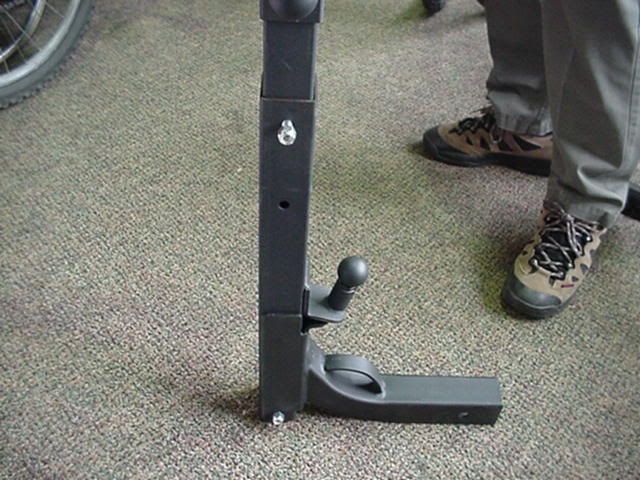 The two same length bolts go into these holes.


The ball in this picture is the release that allows the Allen 500 and 400 series racks to fold down away from the back of the vehicle.  This allows you to access stuff in the back of your vehicle.


The fourth bolt goes into the Receiver from the right side.  The hole in the receiver is larger than the hole in the stinger of the rack.  When you tighten the bolt the shoulder slips inside the receiver hole.  The shoulder is too large to go through the hole in the stinger.  When you tighten up the bolt this pulls the stinger over to the side and helps stabilize the rack.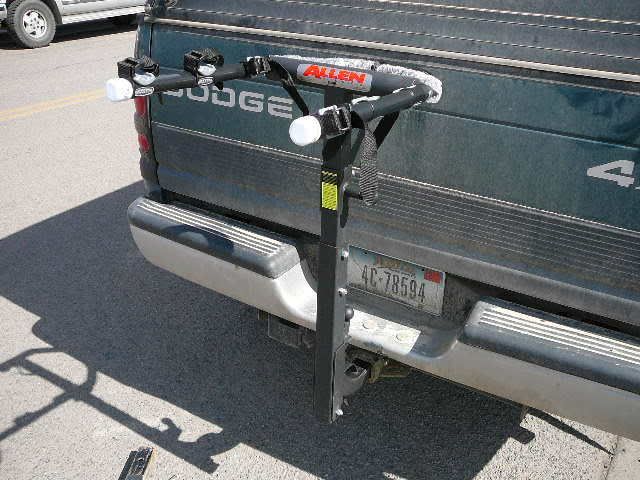 The Arms of the Allen 530rr fold down so when you are not hauling bikes.  The rack is easy to store in your garage also.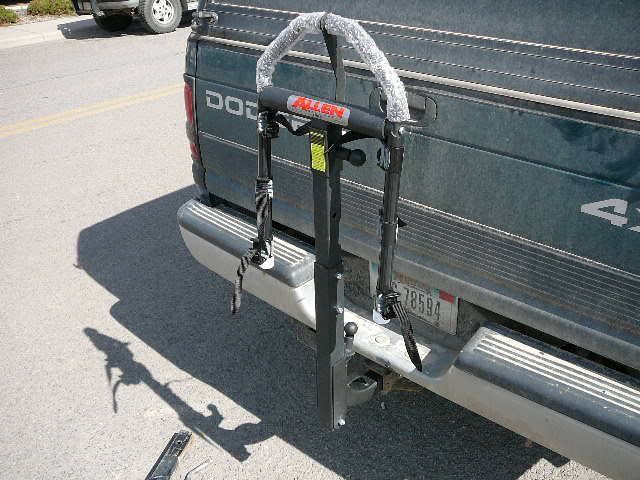 All of the Allen 400 and 500 series receiver hitch racks fold away from the vehicle for access.  It is hard to do it with the bicycles on the rack.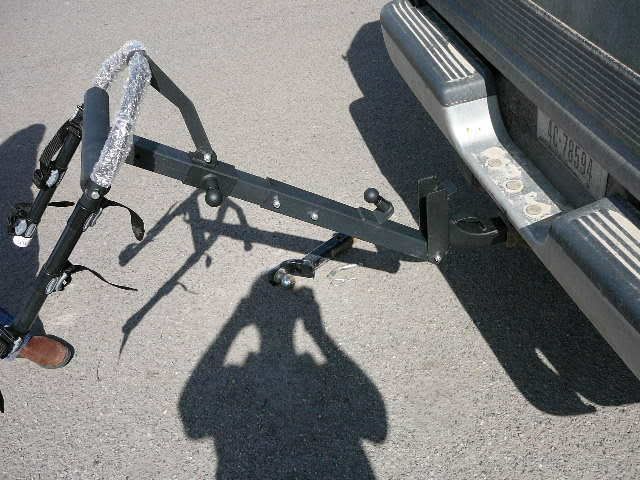 As Promised to install and assemble an Allen 530rr is very easy and quick.  Purchase your Allen 530RR Car Rack or Allen 540RR Car Rack or Allen 550RR Car Rack or Allen 303D Spare Tire Car Rack.
Assemble an Allen 530RR to Zbikenut Home