Allen 640RR 4 Bike Bicycle Car Rack 2" Receiver
This bicycle car rack is designed to fit into the 2" Receiver that is under the bumper of most full size SUVs and Trucks.
Yes it is designed to carry 4 bicycles or fewer.
This is a great easy to use Car Rack.
The arms that hold the bicycle are padded
and have frame straps that keep the bikes in place.
The arms fold down so when it is on the car
without bikes on, it does not stick out very far.
This rack is specifically designed to fit vehicles with spare tires on the back and fits around the spare tire.
The rack will pivot down so you can open the tailgate
of your car without taking the rack off the car.
This rack is very easy to assemble.
And it is the easiest receiver rack to store because you can easily fold both the arms and the stinger that goes into the car.
S&H $4.95 by UPS Ground.
I only ship to the lower 48 US States.
I accept Money orders, Bank checks and Paypal.
For more information on Receiver Hitch Racks check out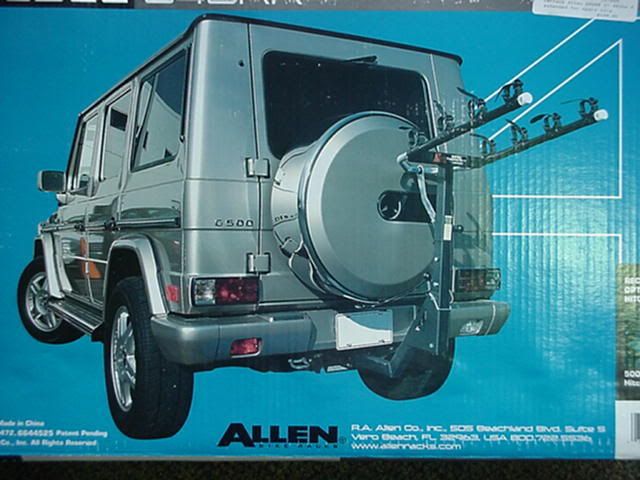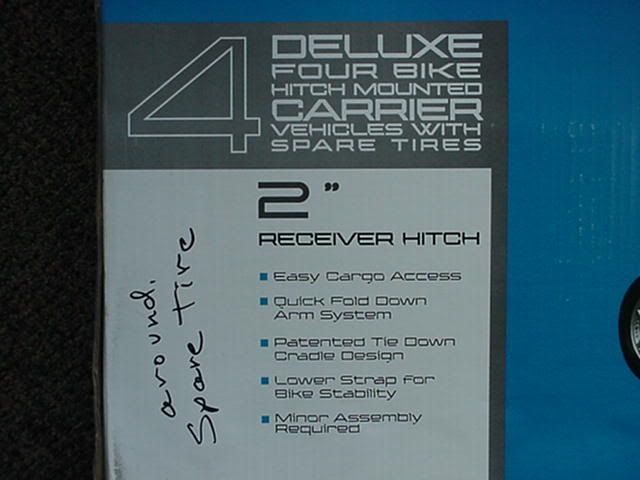 Allen 640RR Car Rack to Zbikenut Home