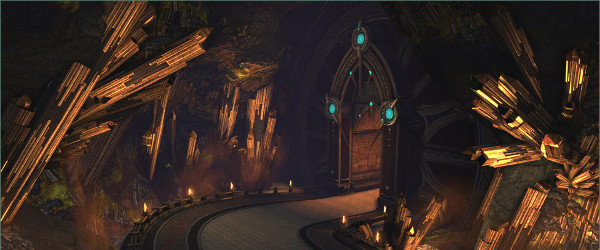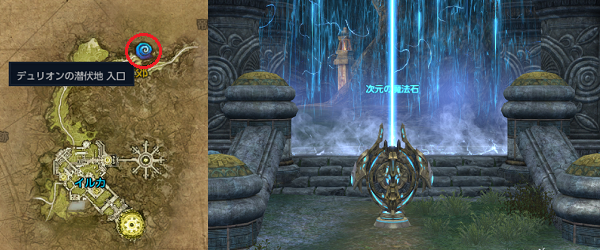 Welcome to my dungeon guide for 

Shadow Sanguinary 

5-man dungeon from the latest Secrets and Shadows content. Normal Mode (item level 409) will be released in May 17th 2016 and Hard Mode (item level 414) will be released in May 24th 2016 on TERA NA server.
In Normal Mode bosses won't hit hard, attack telegraphs are displayed, and if you are not skilled in the dungeon you'll receive a free resurrection by paying a small gold fee. In Hard Mode most of the attack 
telegraphs
displayed on the ground won't appear and the attack speed on bosses are much faster. 
Most of these tricks I've explained on my guide are entirely optional and don't force your party to do it unless you have trusted friends or guildies where you are much flexible to try new 

experiments

. 
I hope you enjoy my guide and if I stumble upon more new discoveries I will add them here. I will continue to edit other minor things if I see fit.
Average Gear Recommendation for Normal Mode
Weapon: Dreadnaught +12, Lucid +12, Starfall +12 or better
Armor: Dreadnaught +12 or better
Glove: Dreadnaught +12 or better
Boot: Dreadnaught +12 or better
(also update some of your jewelry/innerwear/belt to the latest versions if possible)
Average Gear Recommendation for Hard Mode
Weapon: Slaughter +12, Starfall +14 or better
Armor: 
Slaughter +12, Starfall +14 or better
Glove: 
Slaughter +12, Starfall +14 or better
Boot: 
Slaughter +12, Starfall +14 or better
(also update some of your jewelry/innerwear/belt to the latest versions)

 YouTube Playlist for Normal and Hard Mode from KTERA