The public contact address anyone can email to is wwalswatershed@gmail.com.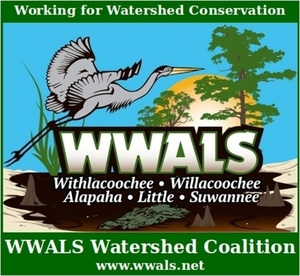 Our public web site is: www.wwals.net.
Google sites, for document storage and editing (think whiteboard):
Google groups, for email (think committee meetings). Look at the To: header of your email before sending.
For committee lists, if you're not on the committee, you're not on the list, and your email to that list will bounce. If you want to be on the committee, ask the Committee Chair (see the About for that committee), and the Chair can ask the Board to add you to the committee.
Name
List
Web
WWALS Membership
wwals@googlegroups.com
List on web
Facebook
About
Mostly used for announcements. Goes to all WWALS members with email addresses. Look at your To: header and think twice before sending to this list.

---

WWALS Board of Directors
wwalsboard@googlegroups.com
List on web
About
The governing body of WWALS Watershed Coalition, Inc.

---

WWALS Executive Committee
wwals-exec@googlegroups.com
List on web
About
Consists of the officers (President, Ambassador, Secretary, Treasurer). Makes decisions between board meetings. Authorized to approve up to $300 in expenditures without full Board approval and to make other decisions as needed, including to appoint members to committees. Meets approximately monthly, usually by teleconference.

---

WWALS Nominating Committee
wwals-nominating@googlegroups.com
List on web
About
For nominating board members and officers when needed, usually for the annual membership meeting and board meeting in July.

---

WWALS Membership Committee
wwals-membership@googlegroups.com
List on web
About
To recruit and retain WWALS members.

---

WWALS Grant Writing (Grants) Committee
wwals-grants@googlegroups.com
List on web
About
To write grant proposals for WWALS.

---

WWALS Events Committee
wwals-events@googlegroups.com
List on web
About
For events not involving paddling.

---

WWALS Outings Committee
wwals-outings@googlegroups.com
List on web
About
For outings, usually involving paddling.

---

WWALS Public Relations Committee
wwals-pr@googlegroups.com
List on web
Facebook
About
Handles press releases, website, facebook page, and group.

---

WWALS Alapaha River Water Trail Committee
wwals-art@googlegroups.com
List on web
Facebook
About
Brochure printed, now to place signs.

---

WWALS Withlacoochee and Little River Water Trail Committee
wwals-wrwt@googlegroups.com
List on web
About
Brochure next.

---

WWALS Watershed Issues (Issues) Committee
wwals-pipeline@googlegroups.com
List on web
About
For all watershed issues. Formerly the Pipeline Committee.

---

Valdosta Wastewater external communications
valdosta-wastewater@googlegroups.com
List on web
About
Low-volume email list for coordinating meetings among external organizations with Valdosta and information about its wastewater overflows.

---
| | |
| --- | --- |
| | |