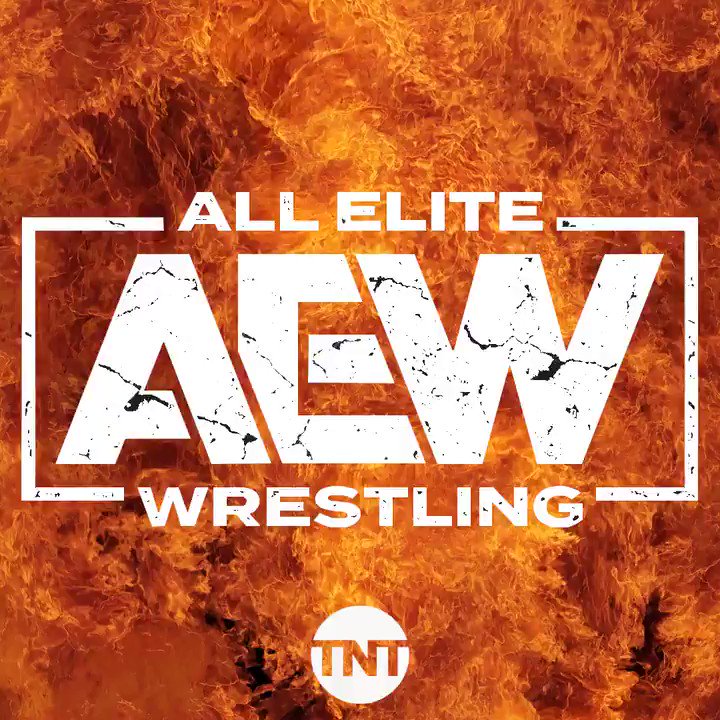 It was announced this week that pro-wrestling would be returning to a Turner station, TNT, before the end of the year.  It marks a new chapter in the near 50 year relationship between Turner Broadcasting and professional wrestling.
Pro-wrestling had been airing in Atlanta since the early 1950s, so it should not be surprising that when a young TV mogul named Ted Turner was trying to build a WTCG into the "superstation" it would become that he brought pro-wrestling on board.  
On Christmas of 1971, "'
Georgia Championship Wrestling" debuted in the Saturday evening time slot that became a staple for nearly thirty years.  
El Mongol vs. Bill White
Mr. X vs. Alex Medina 
Jimmy Dancing Bear vs. Karl Von Stroheim 
The so-called "Battle of Atlanta" between Ann Gunkel's All-South and the National Wrestling Alliance's Atlanta office did not last a long time, but both had the benefit of air time on the WTCG.  All-South ran on the station from late 1972 through 1975.  Georgia Championship Wrestling was forced to rebuild their roster of talent.  Among the most notable changes was announcer Ed Capral, who went with All-South, was eventually replaced by Gordon Solie.  Other notable changes over the years included 
transmitting via satellite (starting in December 1976), rebranding themselves to Superstation WTBS (starting in August 1979) and creating "Turner Time" with their 6:05 start time (starting in June 1981)
The Masked Superstar
 vs. 
Bob Owens
Bruce Reed
& George Wells vs. Jose Medina & The French Angel
Tommy Rich
 vs. 
Bruce Gallagher
Jimmy Snuka
&
Terry Gordy
 vs. 
Abe Jacobs
 & 
Mike Fever
Jay Youngblood
 vs. Gypsy Joe
Tommy Rich
 vs. 
Ken Timbs
Bruce Reed
, George Wells & Steve O
 vs. 
Bryan St. John
, Jose Medina & Snake Brown
Jim Duggan
vs. Zane Hickey

On July 7th, the final episode of World Championship Wrestling as it 
had been known aired on WTBS.  
On July 14th, Freddie Miller introduced Vince McMahon and the end of an era came.  The fans were expecting to see Gordon Solie, Ole Anderson and all the stars of World Championship Wrestling and they were quick to let the powers that be that they were displeased.  The WWF programming might have had a few familiar faces, but it was not the same.
Gene Okerlund
interviews
George "the Animal" Steele
&
Mr. Fuji
Jesse Ventura
vs. Chris Curtis
Interviews with
B. Brian Blair
& Alexis Smirnoff
Iron Sheik
vs. Ron Hutcheson
Big John Studd
vs.
Bobo Brazil
Gene Okerlund
interviews
"Mr. Wonderful" Paul Orndorff
Ole Anderson, local promoters and talent came together to create "Championship Wrestling from Georgia."  They returned to the air on August 4th.
Jimmy Valiant
vs. Bobby Bass
Assassins
vs. Keith Larson & Joe Bonnello
Junkyard Dog
promo
Pez Whatley
vs. Randy Barber
Bob Roop
vs. Vinny Valentino
Tully Blanchard
vs.
Sam Houston
Wahoo McDaniel
vs. Barry Orton
Jerry Oates vs. Gary Royal
Road Warriors
vs.
Larry Hamilton
& Steve Brinson
These two new products did not succeed in the ratings and Turner was soon looking to get either Bill Watts' Mid-South Wrestling or Jim Crockett's Mid-Atlantic Wrestling on the Superstation.  Mid-South did get on the air for a time, but ultimately Crockett secured his place by purchasing both the 6:05 time slot from McMahon and Championship Wrestling from Georgia.  Turner had wanted a show taped from the WTBS Studios, which McMahon had never fully committed to, Crockett agreed, but wanted exclusivity on the Superstation.  
The final shows featured Tony Schiavone and David Crockett and plenty of Mid-Atlantic talent.
Magnum TA
vs. George South
Ron Garvin
vs. Joel Deaton
Interviews with 
Jimmy Valiant
, 
Dusty Rhodes and 
Ric Flair
Tommy Rich
, 
Jimmy Valiant
 &
Thunderbolt Patterson
vs. Mark Hill, Greg Stone & Joel Deaton
Interview with 
Dusty Rhodes
Buzz Sawyer
vs. Doug Vines
Interview with 
Tommy Rich
& 
Jimmy Valiant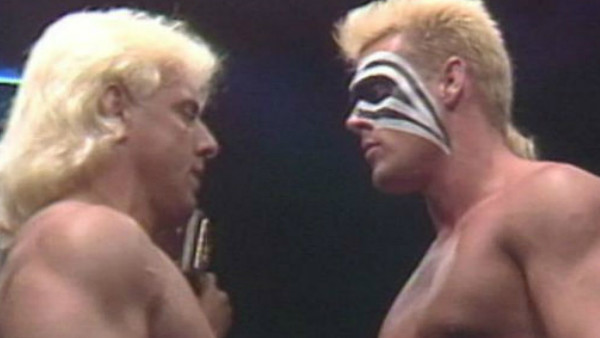 Jim Crockett Promotions was able to expand their operations substantially with the acquisition of the WTBS time slot.  The national pro-wrestling scene was changing and Turner worked with Crockett to churn out numerous shows and specials, such as the Clash of Champions starting in March 1988.
Mike Rotunda
 vs. 
Jimmy Garvin
Midnight Express
(Bobby Eaton & Stan Lane) vs. 
The Fantastics
(Bobby Fulton & Tommy Rogers)
The Road Warriors
(Hawk & Animal) &
Dusty Rhodes
 vs. Powers of Pain (
Barbarian
 & Warlord) and
Ivan Koloff
Lex Luger
&
Barry Windham
vs. 
Arn Anderson
&
Tully Blanchard
Ric Flair
 vs.
Sting
When their company was in danger, Turner Broadcasting took over and in November 1988, World Championship Wrestling was born (or reborn).  It underwent many changes over the years, but their Saturday Night show continued to be the flagship show.  On 
September 4, 1995, WCW entered a new era under the guidance of Eric Bischoff with the first Monday Nitro.  While the introduction of a pro-wrestling show on TNT has a strange backstory, its success in the years to come are undeniable.  The first show drew a modest
 2.5 rating.  While WCW Saturday Night continued for years to come, it dwindled in importance as Nitro became the premier WCW show.
Bunkhouse Buck
 & 
Dick Slater
vs. American Males (Marcus Alexander Bagwell & Scotty Riggs)
Brian Pillman
 vs. 
Jushin Thunder Liger
Sting
vs. 
Ric Flair
Hulk Hogan
 vs. 
Big Bubba Rogers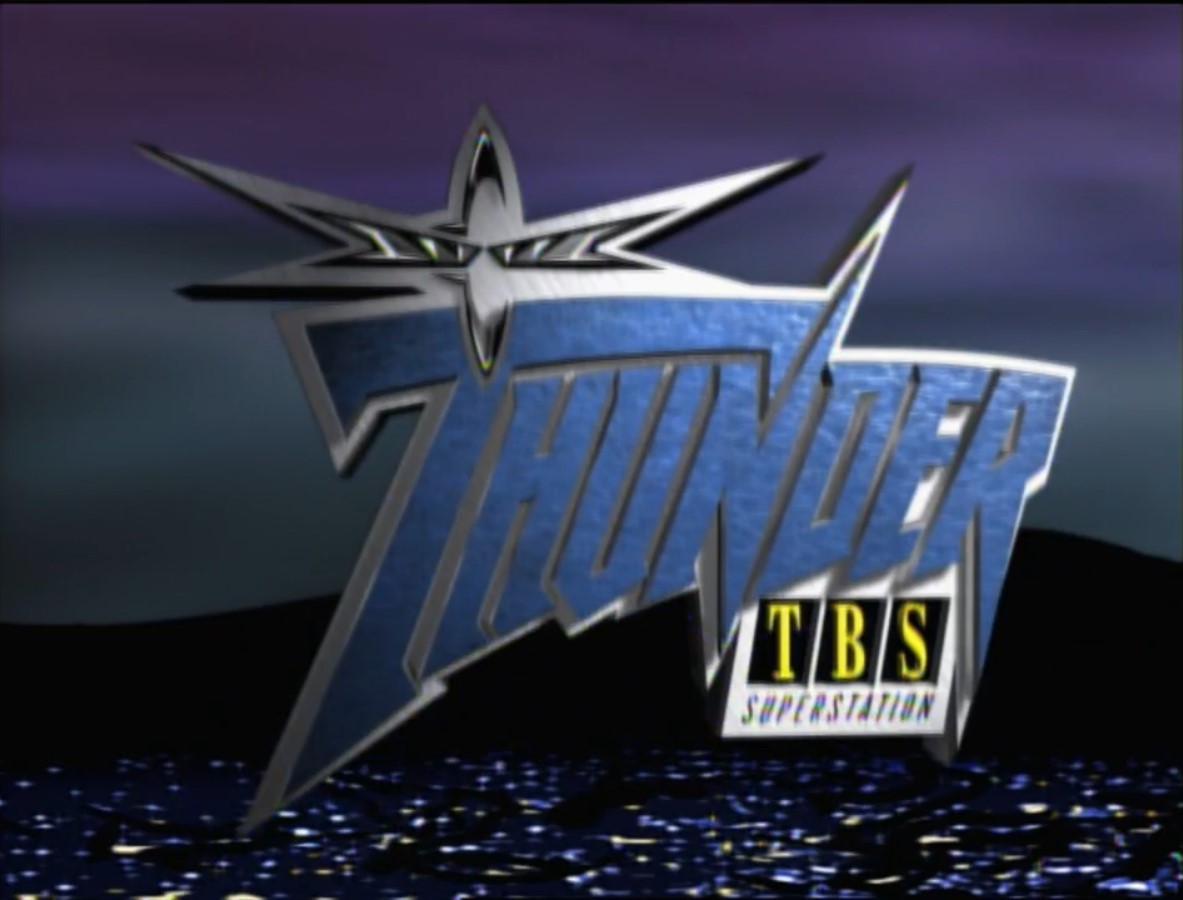 On January 8, 1998, WCW added a Thursday night show called Thunder on TBS.  This secondary show further diminished the importance of WCW Saturday Night.  As WCW peaked and began a tumultuous decline and some of the most infamous pro-wrestling television programs ever produced.
El Dandy
&
Silver King
vs. Jeremy Lopez &
Tommy Rogers
Mona
 vs. Little Jeanne
Kid Romeo vs. Alan Funk
Lash LeRoux vs. Frankie Lancaster
Hugh Morrus vs. Steve Armstrong
3-Count (Evan Karagias, Shane Helms & Shannon Moore) vs. Elix Skipper, Air Paris & Shark Boy
Chuck Palumbo vs. Chris Harris
Hail vs. Cassidy Riley
The Mamalukes (Big Vito & Johnny The Bull) defeated Ashley Hudson & Kory Williams
Brian Knobbs
 vs. Adrian Byrd vs. 
Dave Burkhead
 vs. 
Norman Smiley
vs. 
Rick Fuller
vs. The Dog 
In March of 2001, the unimaginable happened when the WWF purchased WCW.  The final Thunder aired the previous Thursday and the
 final Nitro, called the "Night of Champions," included a shocking simulcast of Monday Night Raw and Monday Nitro, which drew a meager 3.0 rating.