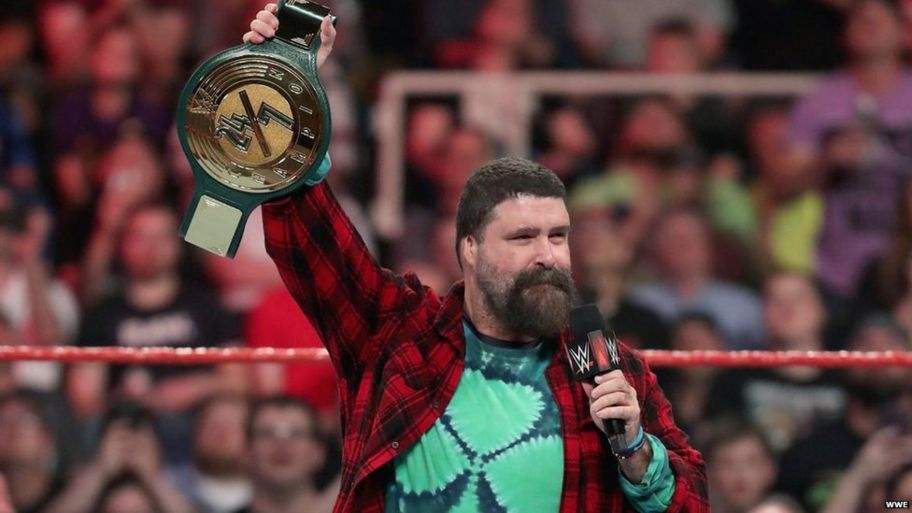 On this week's Monday Night Raw, the WWE curiously brought back the "24/7 Rule" that was used for the Hardcore title.  The title was originally awarded to Mankind by Vince McMahon in 1998.  After bounced around for more than a year, the "24/7 Rule" was implemented and the title became a comedic prop or a strange midcard attraction until Rob Van Dam unified it with the Intercontinental Championship in 2002.
Most Reigns
In June of 2000, DDT introduced their own version of the title defended under the 24/7 Rules.  After the introduction of the Ironman Heavymetalweight Championship by Poison Julie Sawada, the title has gone on to have hundreds of winners and the 2000th champion will probably happen before you know it!  While winners have included a pork bun, elementary school girls, Big Japan's ring truck and most memorably a ladder (a three-time champion), the title has also been held by the likes of 
Jun Akiyama, Kota Ibushi and R
ey Mysterio.
Most Reigns
Shinobu - 216
Yuko Miyamoto - 215
Joey Ryan - 43
Danshoku Dino - 23
Cherry - 21
Tarzan Gito - 20
Kazuki Hirata - 19
Shouchi Ichimiya - 18
Naoshi Sano - 18
Masahiro Takanshi - 18