Large clickable detailed world map 2.3MB with cities, longitudes and latitudes.
I am going to use an approach that may seem very narrow but actually opens up an incredibly wide range of possibilities for web community organization. First I will outline a very narrow portion of the world. I am going to limit myself solely to my time zone and treat it as if it were a geographical limitation, organizing accordingly.
click to enlarge images
Time Zone Map
The latiitudes and longitudes of the world
The Longitude of 60º to 90ºW
Another map

The longitudinal area from 70º to 80ºW
Native Languages of the Americas: Preserving and promoting American Indian languages

Alert is a military/scientific base but is permanently populated. It is the northernmost settlement in the world (if you consider it a true settlement), when standing on the beach just north of the town you are at the northernmost beach in the world and see nothing but a frozen sea and the northpole in front of you.
In many places of the arctic, we will encounter Inuit, French and English speakers. Since Alert is a military base, the first question is, Is it Canadian?
The part of Canada that is in my time zone speaks Inuit in all of the Northern part, French in Quebec, and English/French in Ontario.
google search for French Language Forums
French language discussion group - International Forum

Nunavut
Ellesmere Island
Grise Fiord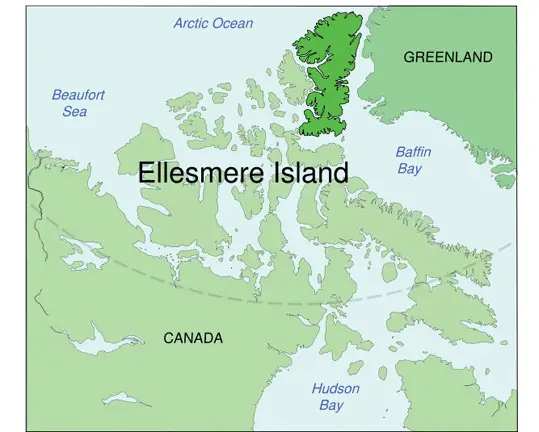 Clyde River is a community built on a small bay off of Clyde Inlet on the coast of northeastern Baffin Island. Most of the 800 people who live here are Inuit. Because our community is small, people usually know one another and we think our place is friendly. People share with one another and try to be helpful. About half of the people here are under the age of 18 and our population is growing rapidly. We have a school, two stores, a new arena, a community hall, a church, health center, hotel and an airport with regular flights to Iqaluit and Pond Inlet. There are mountains near and in the winter we get lots of blizzards that pile snow in high snowdrifts. We get more snow than many arctic communities and our air is always fresh. In the summer we have 24 hour daylight and in winter the sun does not shine for about two months so we have a long winter night. Our community is quiet. It is expensive to buy things here or to have things sent in by plane. Some tourists come to mountain climb, hunt or take pictures.
Située dans une petite baie de l'inlet Clyde sur la côte nord-est de l'île de Baffin, la collectivité de Clyde River compte 800 habitants, pour la plupart des Inuits. Comme il s'agit d'une petite collectivité, les gens se connaissent presque tous et trouvent leur milieu accueillant. Les gens partagent volontiers entre eux et essayent de s'entraider. La moitié des gens ont moins de 18 ans et notre population s'accroît rapidement. Nous avons une école, deux magasins, un nouvel aréna, une salle communautaire, une église, un centre de santé, un hôtel et un aéroport avec liaisons régulières à Iqaluit et Pond Inlet. Il y a des montagnes toutes proches et, en hiver, les tempêtes forment d'énormes bancs de neige. Il tombe plus de neige ici que dans bon nombre de collectivités de l'Arctique et notre air est toujours frais. En été, il fait jour pendant 24 heures et en hiver nous sommes privés de soleil environ deux mois, une longue nuit hivernale. Notre collectivité est paisible. Tout coûte cher ici, y compris ce que nous voulons expédier par avion. Des touristes viennent faire de l'alpinisme, de la chasse ou de la photo.
Nunavik villages
Inuktitut (Eskimo/Inuit Language)
The basic language is divided into three major dialectical groups - Inupik speakers in Greenland and Canada, Inupiaq speakers in northern Alaska to the Seward Peninsula, and Yupik speakers in southwestern Alaska and Siberia.
Other Northern Blogs 
English discussion group - International Forum
French Canada - Quebec
French/English Canada
Great Lakes area, east of the Mississippi River
includes all of the states east of the Mississippi (26 of the 50 states?)
The Caribbean is the cultural center of my neighborhood

Creole languages of the Northern Caribbean
Creole languages of the Eastern caribbean

Google search for Spanish Forums
Dutch language discussion group - International Forums
Colombia and Panama, the Andes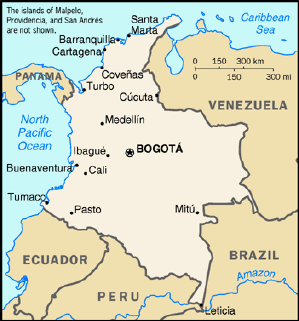 Ecuador

Peru
Quechua ("qheshwa") is an indigenous language of the Andean region, spoken today by approximately 13 million people in Bolivia, Peru, Ecuador, Northern Chile, Argentina, and Southern Colombia. It was the official language of Tawantinsuyu, the Inca Empire.
Armed With a Pen, and Ready to Save the Incas' Mother Tongue
google search for Quechua language sites
Quechua - The language of love
6 Languages - Spanish, English, French, Quechua, Creole, Inuit
History of this longitude