AUDITION SIGN-UPS
String, Wind, and Percussion sign-up sheets for auditions are available now. 
Sign-up here
.
Thanks for your continued support of our program! Looking forward to seeing you wearing our new fashions.
---
SWING DANCE
Swing by the WHS Music Quad on 
Friday, May 15, and enjoy the remarkable music of our 
Jazz Ensembles as they perform jazz hits for their annual Swing Dance!
Enjoy live music outdoors, under the stars in the Music Quad. Get lessons from a professional Swing Dance teacher and polish your moves!
Volunteers are needed to make this event a success.  We've created a Sign Up where you can offer to donate your time or refreshments:
Swing Dance SignUp Genius
Our Schedule:
Set up (deliver refreshments by): 6:00pm
Event begins: 7:00pm
Dance lesson: 7 to 8:00pm
Clean-up: 10:00pm
BINGO
New Bingo dates have been posted at
Signup Genius
.
 We have a need for volunteers from now through August, 2015. 
The job is not difficult, and doesn't require any special skills. 
In addition to raising funds for the music program, each shift earns $40 towards your student's account.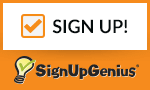 Please send any questions to
woodbridge.bingo@gmail.com
---
WHS Music Boosters
Support your students and get involved with this amazing group of parent volunteers. 
---
Getting Started with WHS Instrumental Music
Music Handbook
You will be amazed at the information in our
Music handbook
... everything you could ever want to know about our music program...and more!
Translators 
If you need language assistance with Japanese, Korean, or Chinese translation, please refer to
this list of parent  volunteers
who are offering their help in these areas.
Information