The first time we saw this house was in October 2007, on the way to Maine for our Honeymoon.  Since then we have been getting our finances in order and looking online and in person at houses.  We never found anything we liked better then this house. 
It is a raised ranch style house from the 1960's.  These pictures have all of the current owners stuff in it and alot of clutter and decor that needs updating and is not our style.  We love the space the house has to offer.  It has about 2200 square feet , and .8 an acre of land with an above ground pool. 
Upstairs: Living room, kitchen/dining area, 3 bedrooms and a full bathroom.
Downstairs:  Another family room with a woodstove, and stone bar, a very large game room, and a huge utiity room with a freezer, and washer dryer hookup, and a second bathroom.  There is also a breezeway connecting to an outdoor pation and a one car garage.  The breezeway has a separate entrance and I hope to use it for my photography business, and the garage will mostlikely be used for a future band room.
Wish us alot of luck with the inspection, offer, and final approvals!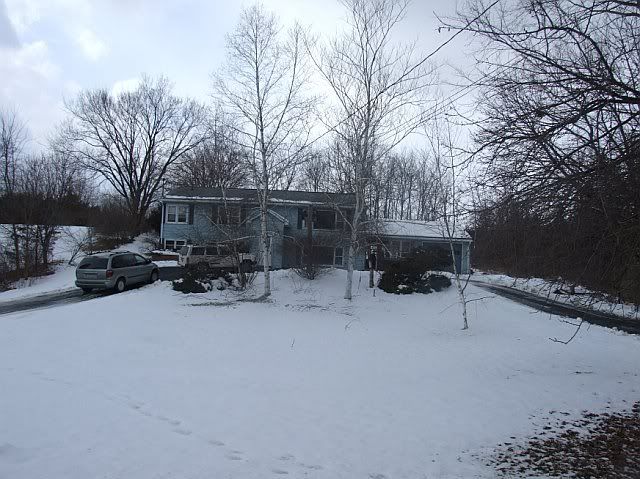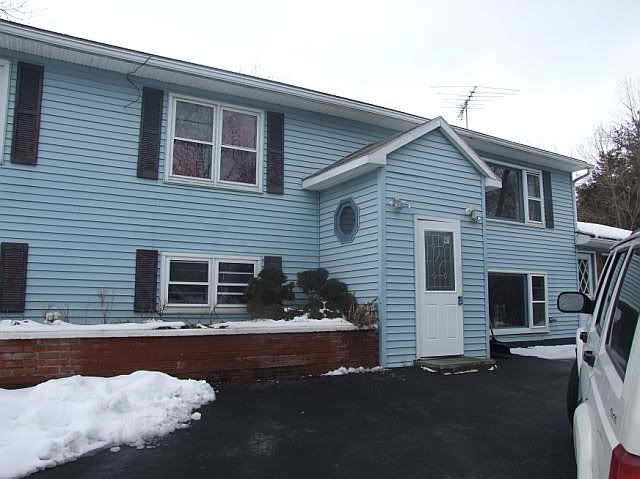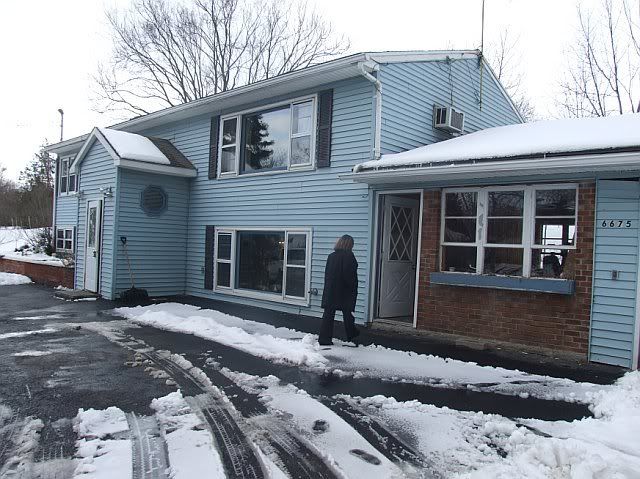 Below: View of the backyard from the chicken coop.  Yes, I said it, CHICKEN Coop!  We thought it was a shed, and I forgot to take a picture of it.
The patio with a separate door to the breezway.
The entrance way of the house.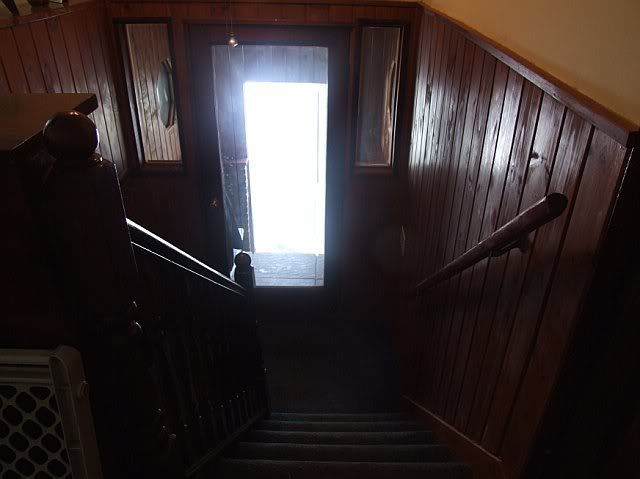 Top of stairs to your left is the hallway and 2 bedrooms on your right the master bedroom on your left, and the bathroom at the end of the hall.
Below: Is the Master Bedroom it is 19 x 10 feet and narrows to 19 x 8.5 feet. (long and narrow)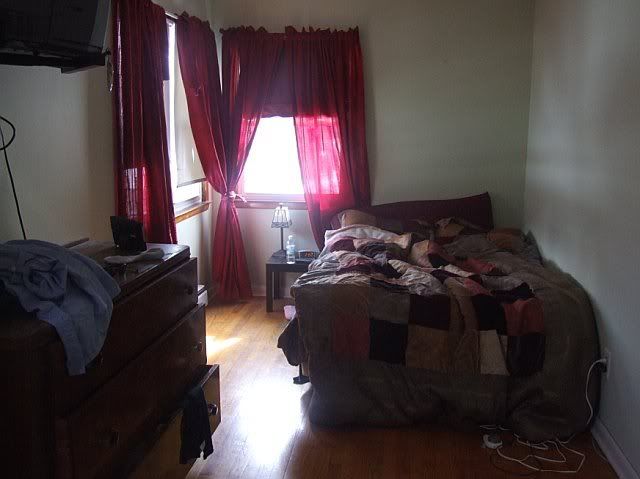 Bedroom #2 below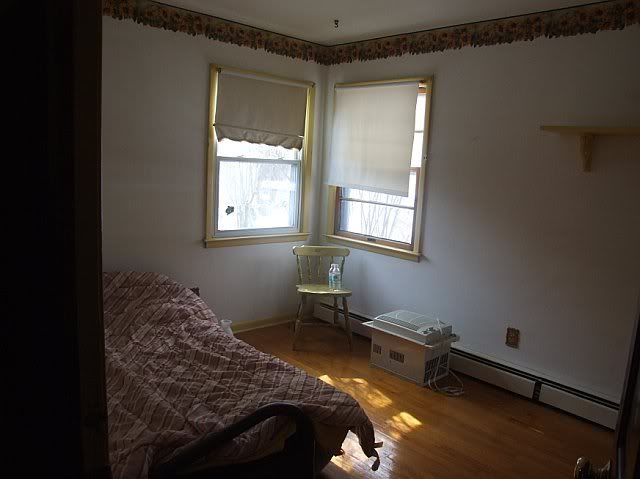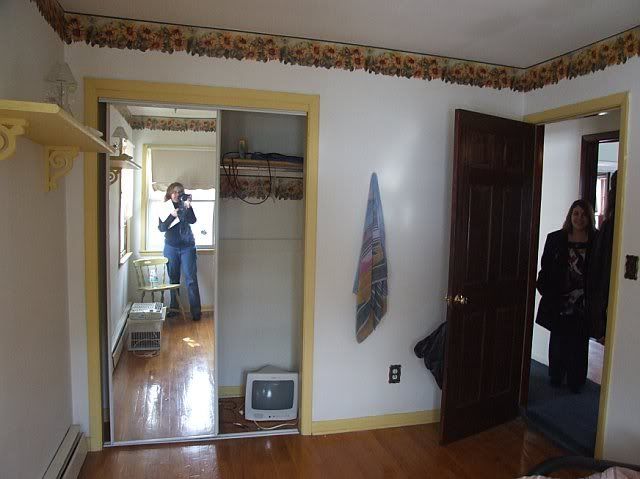 Below: Bedroom #3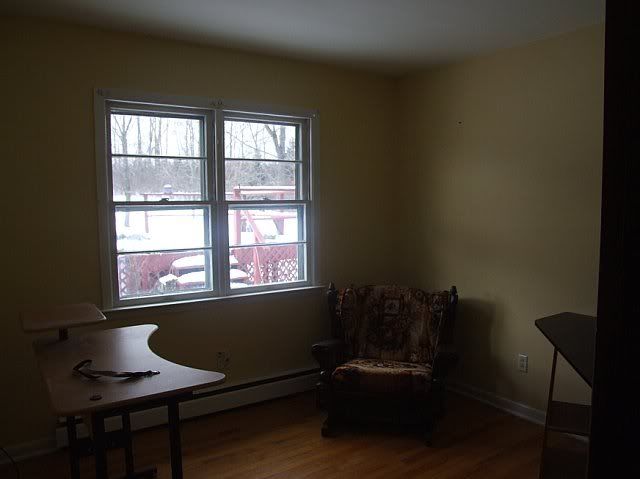 Below: is the entrance to the finished downstairs.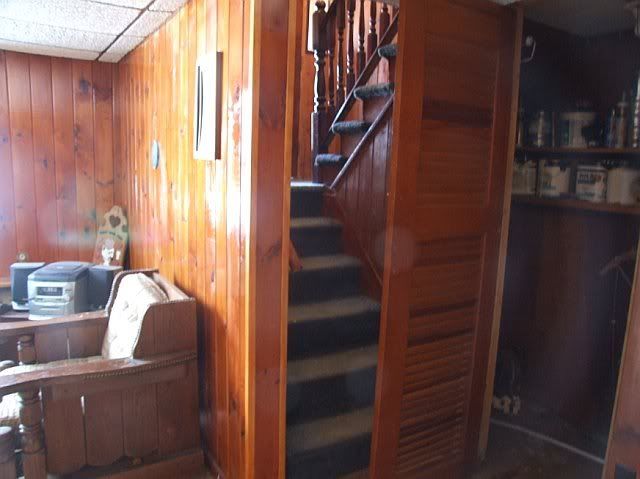 Downstairs family room: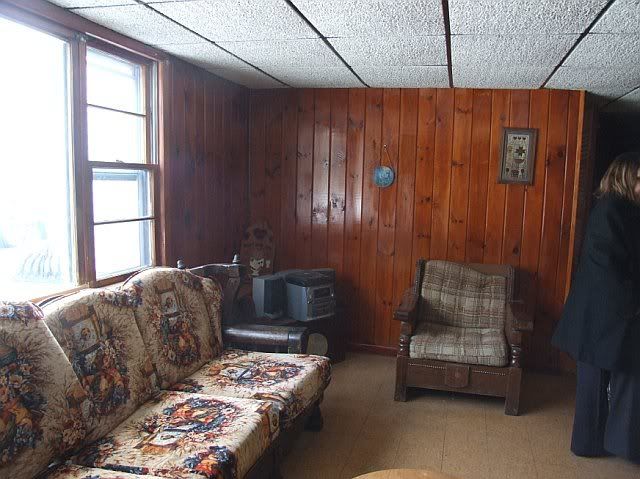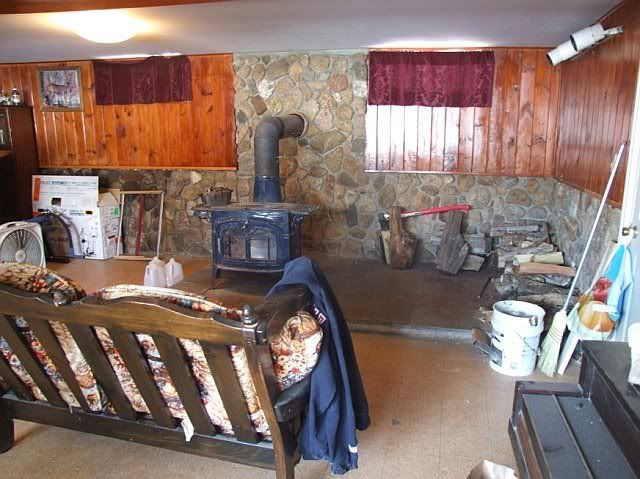 Downstairs Bathroom:
Sorry, these are not in order...
Back to upstairs, Living room, into the dining area/kitchen:
Back downstairs...
Here is the breezeway that connects the garage and the downstairs family room and has the entrance to the front and back yards:
Downstairs Game Room/Bonus Room:
Utility room:
The Garage: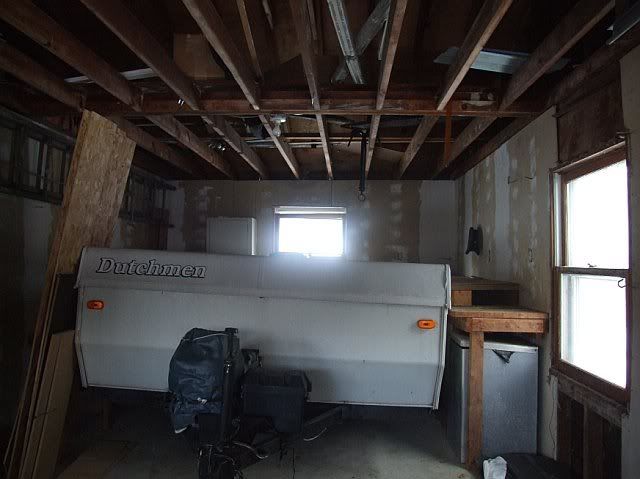 Getting a look at the neighborhood: