1960 History of Wilkes Station Antarctica
The 1960 winter was a very successful year with a harmonious small winter crew, including 4 US personnel, and the completion of a successful science program. Wilkes is known for the wide range of successful science undertaken, and this early year laid the foundation for the later successes in fields such as biology, meteorology, glaciology, and even atmospheric optics.
Despite the lack of suitable equipment, the OIC Harry Black, proposed a inland traverse south of Wilkes which support later traverses. This traverse was a success and Harry Black later documented the trip in the ANARE Club Journal (Vol 25 No. 3 and 4 2006).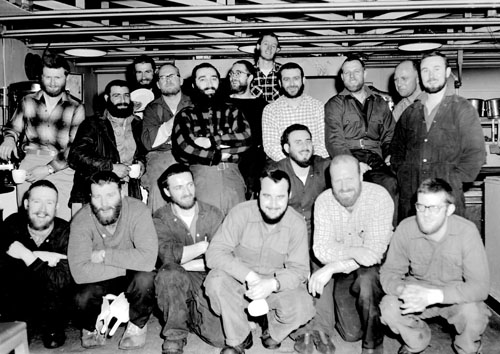 Wilkes 1960 Winter Crew