I offer Hog Hunts on several ranches in the west Texas area. Hunt options will be listed below and will always be changing or adding as we lease
new and different  properties to hunt. Please contact me for more specific information on a particular hunt. Hog hunts can be paired up on some
ranches with other hunts such as Dove, Exotics, Quail, and Deer.  We prefer a minimum group of 2 on our Hog hunts and can take up to 5 or 6 hunters
on most ranches at a time. Hunts will be offered during the off season and limited dates available during actual deer season with some ranches
off limits until after season. Come on out and chase some Hogs!

Devils River Hog Hunt & Fishing Combo- Price varies according to group size, please contact for more info!


Van Horn Ranch Hog Hunt- $250 per hunter up to 4 Hogs and Predators, borders 4D North, 2.5 day self guided hunt with day or night hunting allowed.
Located 45 minutes south of Van Horn Tx, campsite with running water, lights, and carport. Several miles of Rio Grande  river frontage to
hunt, very thick brush along river and not for the faint of heart. Fair Hog population, will be a hard hunt.
Abilene Area Fenced Hunt- Located a short drive from Abilene Texas this little ranch is great for a freezer filler, beginning hunter, or even  the
most experienced of hunters. The ranch is game fenced on its perimeter and offers 2 water holes, 2 feeders and or a couple blinds to set up on.
Preferred 2 or more hunters to book (singles welcome) and hunt cost is $150.00 per hunter per day. Fee includes 2 hogs per paid hunter per day of any size.
Onsite Cold Storage and Lodging available for only $40/Night which covers up to 4 guests. This is a self guided high success rate hunt.
No night hunting, no exceptions.
4D North Hog Hunt- $350 per hunter up to 3 Hogs  per hunter, weekend type hunt with day or night hunting allowed.
Hunters will typically arrive Friday early afternoon in time to hunt that evening, hunt all day Saturday, Sunday morning and depart mid day on Sunday.
Located 55 minutes south of Van Horn Tx, Lodging available for a fee or camp out at no extra charge.
Guide on site to point hunters in the right direction, assist in game retrieval, and help clean your harvest.  Hunt old  irrigated fields
and Rio Grande river frontage. Spot and stalk hunt or bring a couple bags of feed to bait the river roads. Fair to good hog population.

Minimum of 3 to Book Maximum of 5
Hog Dog Hunts near Eldorado Texas Now Available! Contact for Pricing Information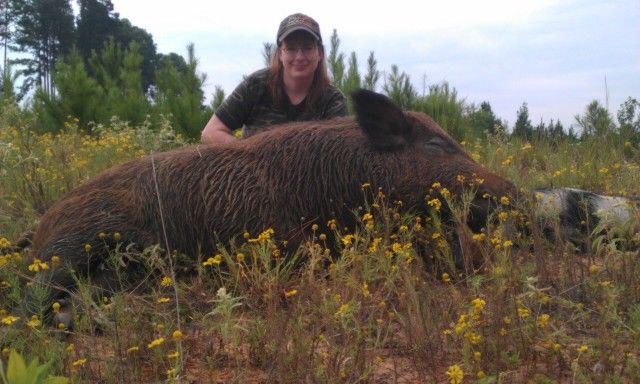 Reference's
Dave Stewart 928-792-6848
Group Hog Hunt
Jerome Jones (Texas) 907-982-0777
Hog/Dove Combo Hunt
Self Guided Hogs/Javelina
Carlos Figueroa (Texas) 915-861-8918
Group Hog Hunt
Ramon Barallardos (Arizona) 520-236-2639
Hog Hunt 
Leif Wywadis (Washington) 253-273-4242
Group Hog Hunt/5ppl.
Rick Mason (Texas) 915-276-6210
 Hog Hunt 
Group Hog Hunt
Tom Armendariz (Texas) 915-637-7784
Hog Hunt
Chris Campbell (New Mexico) 575-642-4219
Hog Hunt
Gapi Bernal & Brother (Texas) 432-557-0115
Hog Hunt
Dave Adams 214-725-4875
Hog Hunt
Todd Farqhar (Texas) 972-977-2445
Hog Hunt 
Gene Brookshire TripleXOutfitters (Texas) 575-513-0286
Hog Group Hunt
Sid Mason (Texas) 915-204-7683
Youth Hogs
 

Jerry Scoggins (Texas) 408-394-5438
Hog Hunt
Jim Montes (Texas) 915 920-3898
Guided Hog Hunt 
Isioro Rodriguez (Texas) 915 373-9535
Guided Hog Hunt
Felipe Castaneda (Texas) 915 309-3404
Guided Hog Hunt
 
Darrack Davis (Texas Client/Guide) (915) 820-9050
Guided Hog Hunt