While it is still some way off, taking youth to the next world youth will hopefully be an important part of our parish youth apostolate
Below is the
news release
from EWTN News reporting that the next World Youth day will be in 2019 and be in Panama:
On Sunday [31st July 2016] Pope Francis officially closed WYD in Krakow, thanking the thousands of youth who traveled across the world to participate, and announced that the next global encounter will take place in Panama.
"I am happy to announce that the next World Youth Day – after the two that will be held on the diocesan level – will take place in 2019 in Panama," the Pope said July 31.
Aquilino, 40, from Panama City, was leading a group of youth from his hometown during the Krakow encounter. He told CNA in an interview that for him, the biggest takeaway from the event has been "faith and love," which he said are badly needed both by his home country of Panama and by the whole world.
Events like WYD, he said, "show to the word the unity of the church, and the strength of the youth of the world…It's very important that people around the world can see what has happened here."  He also voiced his hope that the young people he's traveling with bring the fruits of this World Youth Day back home.  "I hope that the youngest of my group can live this experience and transmit all that they have learned here with their classmates and their families," he said.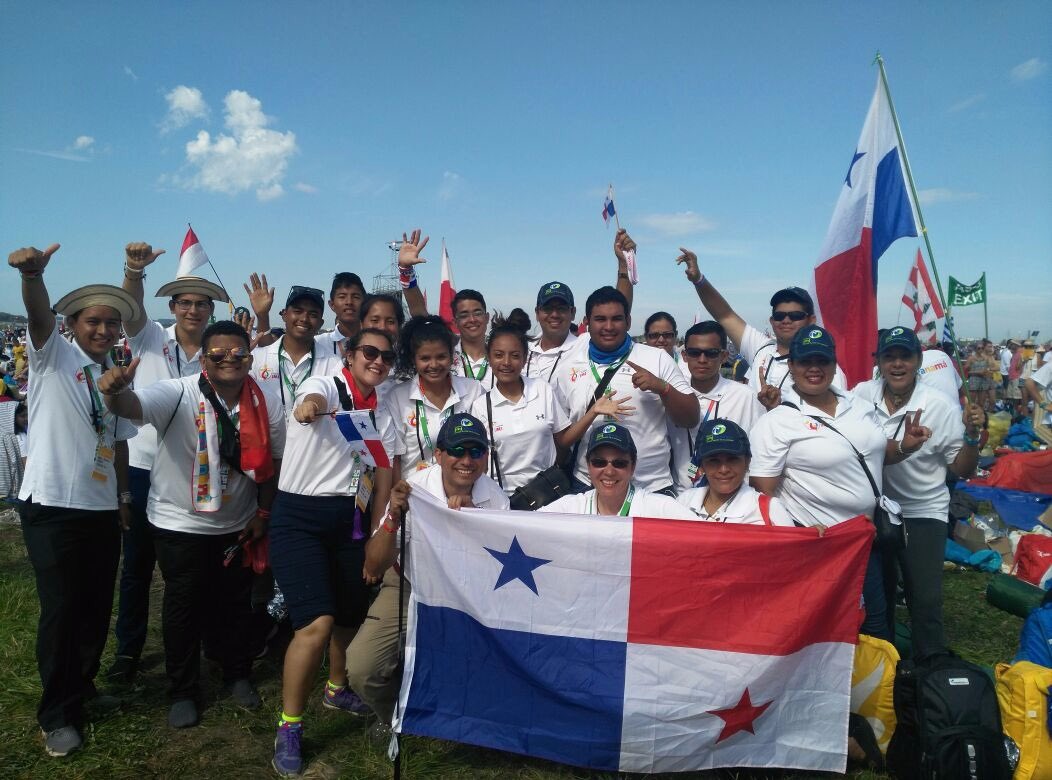 Pilgrims from Panama, the host of the next World Youth Day in 2019! #thanksWYD #PopeinPL