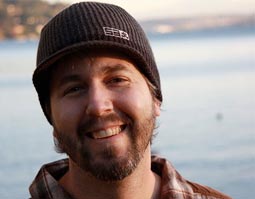 Thanks to the Web and technology, the world is changing faster than ever - and it's causing large groups of people to feel left behind.  These people need resources that help them feel confident and engaged and according to Lee LeFever, the secret to helping them is better explanations. 
Lee is the founder of Common Craft, producers of the popular series of educational paper-and-whiteboard videos "Explained by Common Craft". Since 2007 his company's videos have helped millions around the world understand subjects like QR codes, Twitter and stock markets by making complex ideas easy to understand in about three minutes. 
Lee's keynote presentation, titled The Art of Explanation, will discuss the factors that make explanation difficult and how to overcome them by approaching explanations using media and a new perspective. Attendees will learn how Common Craft makes videos and what Lee has learned about motivating others through explanations. 
Common Craft are award winning explainers. 
2011 Communicator Excellence Award: International Academy of Visual Arts
2011 Gold Quill, International Association of Business Communicators (with Intel)
2011 Global Equity Organization Award - Best Financial Education (with Intel)
2011 Best-of-the-Best, International Association of Business Communicators (with Intel)
2009 Webby Award Honoree, Best Writing
2008 Webby Award Honoree, Technology Online Film and Video
2008 Merlot Classics Award, Faculty Development