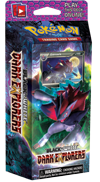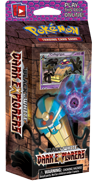 Theme Decks:
Theme decks contain 60 cards which come ready to play out of the box.  The 60 cards are "fixed", meaning that each theme deck of the same name contains all the same cards. Also included are everything new and veteran players need to play: a coin, damage counters, special condition markers, and a rulebook.  Also included is a playmat.
Due to the "fixed" contents, theme decks are not good for Pokémon trainers looking to collect all of the cards in a set.





Booster Packs: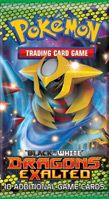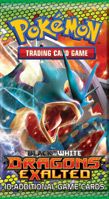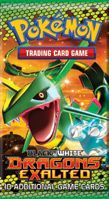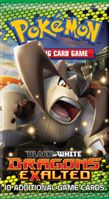 Booster packs contain 10 additional Pokémon-TCG cards that players can use to collect, trade, or enhance their decks.  These cards are packaged randomly, and
the package images show only some of the Pokémon featured in the set, not the contents of the individual pack
.
Currently, booster packs contain 5 common cards, 3 uncommon cards, and 1 rare card.
Each pack also contains 1 parallel foil card.
Booster Packs are the best products for Pokémon Trainers who are trying to collect all the cards in the set. 

A coin:
Theme decks come with a plastic coin suitable for flipping.  Currency can also be used.
Damage Counters:
Damage counters come in theme decks.  Each damage counter counts "10 points" of damage. Currency or other objects can also be used track damage.
Playmat:
Playmats are not necessary to play, but they assist new players with learning the placements of the deck, discard pile, and pokémon cards on the table.  Playmats also have useful information about the steps that a player can do during a turn as well as the description of what each special condition does.  Playmats can be found in theme decks.
Card sleeves:
Card sleeves are made of plastic which cards can be slid into in order to protect them while playing.  If using card sleeves, all 60 cards must be sleeved in identical sleeves.  These are not required to play.  Please see the
Card Sleeves page
for more information.
Binder:
A binder with card pages are a popular way to store cards.  It helps keep your cards organized and easily displays your cards to make trading more efficient.  Because a binder is flat and easily fits into a backpack, it is also easier to carry around than a box.