Mrs. Valera's Corner
Updated: 12/14/16
Revised & Update Class Schedule
See Class Schedule Tab
Welcome to 4th Grade!!
Please refer to this website for weekly announcements and homework assignments in Language Arts, Spelling, S.S., Science, Health and Handwriting.  
Please check the website of your child's math teacher for homework assignments for Math.  All homework assignments will be written daily in your child's assignment pad.  
Assignment pads should be initialed by a parent 
Please refer to the supply list. Each item is necessary, so please try your best to locate the materials.  If you have any questions, please contact me. 
 Thank you so much!!
Math Homework 
Due Friday, 12/16/16
Topic 7-8 Test has been rescheduled 
for Tuesday, 12/20.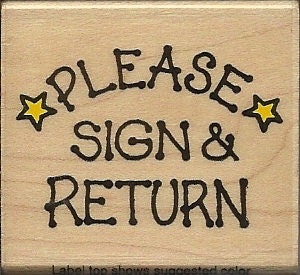 Please sign and return any notices that come home. Thank you!  
Please see donation list down below.  We will be starting our "behavior" and "academic" incentive program.  Any donations are greatly appreciated! 
Thank you very much!

Other Important Info
Please sign or initial your child's homework assignment notebook each day.


Any specific dismissal plans and/or changes must be communicated via note.  If an emergency arises, please call the main office at (732) 321-8777. 
Please do not send an email regarding dismissal plans.  

Review our Special's Schedule with your child and take note of the days he/she must wear sneakers.

If your child has specific food allergies, please send me a note or email me.  They must be reported and documented with our school nurse.
Pea
rson SuccessNET
New Exciting, Interactive Math Games!!!!



Reading

 

 

Math

 

 

Writing

 

 

Science

 

 

Social Studies

 

 

 

 

Health

 

 

 

 

 

 

 

 

 

 

 

 

 

 

 

 

 

Star

 

 

 

 

 

 

 

 

 

 

 

 

 

 

 

 

 

Welcome to our website!  Check here often for homework, announcements and upcoming events.  I will add new           information weekly.  You can also email me from this page by clicking on the email icon. 

 
All homework is due the next day, unless otherwise specified. 


The cost of lunch for the 2015-2016 school year was 

$2.50.

Once I find out the new price for this school year, I will update it on this site.  You can preload your child's lunch account by paying online and/or sending money to school.  Please see Campbell's website for instructions on loading money onto your child's lunch account. (Pomptonian Services)

 

If your child has any special needs, or if you have any special concerns; please email me or send me a note.

 

 Really Cool Phonics Website!
Have Fun!

 

Want To Read Like A Star?  How About Read With One?  Click Here To Become a Famous

Reader!

 Day 1: Computers

 Day 3: Art




 

**Don't forget sneakers on Gym days.**

 

 

 Unsure of the Reading Level??

 

 

 

Your family's guide to making the Internet safe, fun and productive!

 

  

 

 

 

































"When you think you're done, you've just begun...."