Welcome to
Ursa Magazine Online
Here we will share with you our friends the eight species of bears from around the world. From the smallest the Sun Bear of the tropics to the mighty Polar Bear of the great white north. 
We hope to teach people around the world about bears and what they mean to mother earth. Bears are a symbol of a balanced ecosystem.
We will try and post daily updates and stories about all bear happenings around the world.
Please join our Facebook page.
Every day is Bear Day with us. We encourage you to donate to your favorite bear charity today and support International Save Bears Day for those of you that can only give once a year. 
ProjectSpiritBear.com
Click on Photo.
We are working on our store at the same time as we work on the webpage.
Please be patient as we grow.
Ursa magazine online shirt #2
by
UrsaMagazineOnline
Shop for Bear T-Shirts online at
Zazzle.com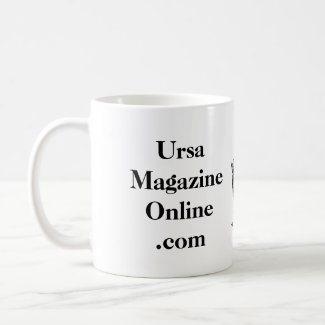 Ursa Magazine Online Coffee Mug
by
UrsaMagazineOnline
Design
printed mugs
online at zazzle.com
Have a cup of hot cocoa and enjoy our group on FaceBook as we build this site.
Thank you all that helped this week
with International Save Bears Day.
You all did an amazing job!
We look forward to a bigger and stronger 2018
Please start saving now and come up with ways to encourage others to help us in the coming year.
Join our Group on Facebook
International Save Bears Day
International Save Bears Day
February 21st of every year we celebrate!
Looking forward to 2017
Our 11th year celebration!
Please help in any way that you can.
Details can be found at
We at Ursa Magazine Online ask that you give to the bears throughout the year.
The bears always need our help and support. 
If you can not donate monthly please use International Save Bears day as a goal to save as much as you can and give at one time. February opens the door to spring here in the north and the bears begin to wake up hungry and with cubs. Many bears are hungry and find themselves looking for food in places they should not be. Please be careful if you should run into a spring bear.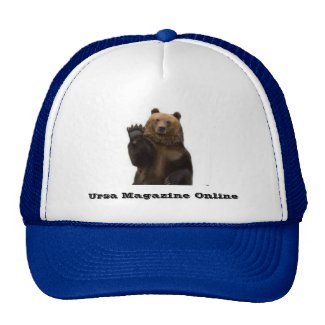 Ursa Magazine Online Hat
by
UrsaMagazineOnline
Browse more Bear Hats at
Zazzle
Here is a list of the worlds endangered bears.