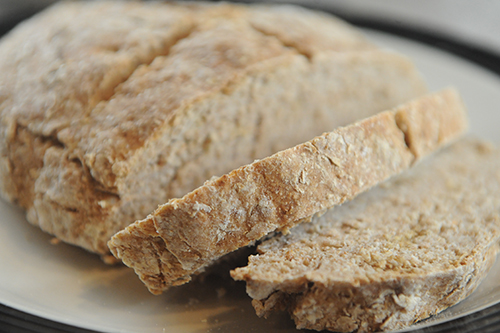 4 cups whole wheat flour
2 cups all-purpose flour
1 tsp baking soda
1 tsp salt
2 1/2 cups buttermilk
Preheat your oven to 425 degrees. Sift the whole wheat flour with the all-purpose flour, salt and baking soda. Make a well and add about 3/4ths of the milk. Mix gently until you get a soft ball, adding more milk if necessary.
Shape the dough into an oval about two inches thick. With a knife, make an "X" in the top and transfer to the oven.
Bake for 10 minutes, then reduce heat to 400 degrees and bake for 30 to 40 minutes more. Remove when the bread makes a hollow sound when you knock on it.