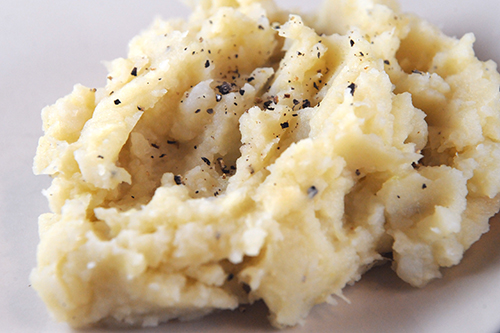 1 1/2 lbs potatoes
1 1/2 cups milk
1 head green cabbage, grated
1 tbsp butter
Salt and pepper to taste
Boil the potatoes until they can be pierced easily with a fork. Drain and mash and mix with the milk.
In a separate pot, boil the cabbage. Remove from the pot and toss with the butter until it melts.

Fold the cabbage into the potatoes. Season with salt and pepper and serve.