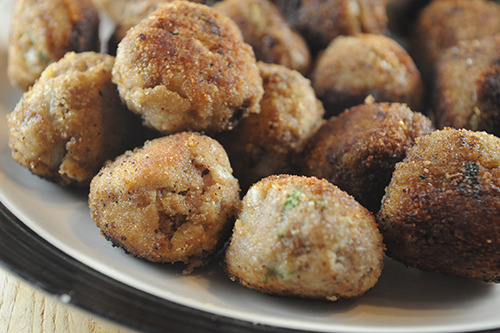 1 lb lean ground lamb or beef
1 lb small potatoes
3 to 4 medium eggs
2 to 3 medium onions, grated
2 tbsp chopped parsley
1 cup bread crumbs
Cooking oil
Salt and black pepper to taste
Start by peeling the potatoes and boiling them until done (12 to 15 minutes). Mash, then add the grated onion, eggs, salt and pepper, parsley, and finally the meat. Mix well.
Now shape the mixture into balls that are 1 1/2 to 2 inches in diameter.
Roll each ball in breadcrumbs and then shape each into an ellipse about half an inch thick.
Heat the oil in a large skillet and fry the balls on both sides until golden.