06-05-13

Seattle IFO was great success for us . We walk away with AMS 1st place finish with a best time of 11.3 . Our turbo car ran a best time of 9.9 and 150mph. looking forward september IFO in Woodburn . Thanks to everyone that came out and supported us .




01-11-13
we are moved into our new location !!!! 9324 Ne Colfax st  st200 Portland OR 97220 . Its one south of Ikea's warehouse
come see us soon
12-10-12
We will be moving very soon . The new address is 9324 NE Colfax Portland OR  . Its off 92nd and Columbia blvd  stay posted for moving date and grand opening open house. On the the shop side we have recently become a dealer for Ktune and FAST Technology. We will be offering array of parts from both company so stay tuned.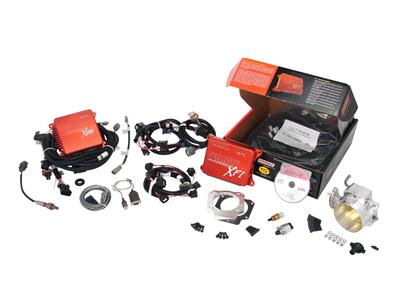 8/16/2012
First startup 
This is Johns 05 Honda S2000- AP2 is the chassis code for the S2k's after 03'. We swapped in a J32 engine which is the 3.2 liter v6 from the Acura TL-S. This is the first startup, its only running on the stock TL-S ECU wired in later we will tune it on AEM.
8/13/2012
Come hang out with everyone, grill some food and look at cars. Pets allowed there will be grills but food will not be supplied so BRING YOUR OWN FOOD AND DRINK. The dyno will be available, 3 pulls for $50
7/30/12
We just finished up our first round of testing on our new Cold Air Intake for ITB'd Honda S2000's
The final version will me all or mostly fiber glass of course, this is after all just our prototype, that said we're happy with the benefits so far and we great expectations for future evolution's of this part.
Before the ITB'S and AEM tune the car had CAI, TP, Header, & catback exhaust in that form it only made 196whp. Today was a little different.
7/21/12
After a quick installation and tune @ 16 psi the first GTX30 Trackforged S2000 turbo kit ran a 12 .1 at 123mph in the 1/4 mile its first time out. Pump fuel mild tune on NT01s. With only 16 psi it made 423HP and 300TQ. The proof and power chart are below, for more information please checkout the build thread on S2ki @ 
http://www.s2ki.com/s2000/topic/965697-excaliburs-gtx30-build-by-trackforged/
05/29/12
Thanks to everyone one that came out and supported us for IFO Woodburn. It was fun and rewarding weekend. We put two cars into the semi final with some tough competitions . Congrats to Chris for for doing 145 miles in the quarter. Due to some mechanical issue Paul was not able to compete with his S2k,but he made his personal best  E.T with a 10.9 pass . Leng and the faithful CRX ran consistent 12's  all weekend. We will keep working hard and get ready for Spokane. See you all there !!!
D :)
5/15/12
Check out Paul's concentration on the track Lol  , We been very busy getting our cars ready for IFO. ( May 27th at woodburn Drag strip).  Chris just got his 9 second license ( time to release the beast ). Paul will have upgraded axles for IFO We hope to put on a good show for everybody . Please come out and support us
D :)
12/27/11 Happy new years !!!!!
As the new year approaches we are happy we will be releasing a new special .  We are offering a custom exhaust at a super low price to help you kick off the year right . For the month of Jan/Feb we will be offering custom catback 3'' or 2.5'' stainless mendrel bent exhaust  for $575/$550 out the door !!!!!! Single exit  full stainless  catback exhaust made to fit any cars. This is a deal that will not last for ever contact us for your appointment.  Special will applied to most make or model please contact for details .
12-8-2011 RWD + Honda V6..
Project J32 AP2! 12
    

As many of you already know, we've been talking about this project for too long. Well we've officially begun to DO WORK on it and we cant even begin to say how excited we are about this project. Our J32 showed up earlier this week
    The not so Honda savvy might be wondering what were talking about so let me start with an explanation of what project J32-AP2 is. AP2 is the chassis code for the 04+ Honda S2000 which came from the factory with a 2.2 liter 4 cylinder engine; J32 is the engine code for the Acura TL-S engine, a 3.2 liter V6 that we are going to swap into the S2K.
    Those of you that are up on your Honda's or even just up on high performance engines know the the stock engine in an S2000 is no slouch, its one of the liveliest engines ever produced for road going vehicles. The S2000 engine is great for racing and BOOST. We understand and agree with all of this, heck we make one of the best and probably the most practical turbo kits for the S2000, we have a ton of respect for the S2000 engine and even more for the AP1 and AP2 chassis.
    This is Johns personal car and project, he is building it for track and competition use. Most of the competitive racing classes that John would like to participate in have some general and common requirements, without getting to specific a couple examples are requirement that a Honda/Acura car have an engine made by Honda or Acura, or engines are allowed to have boost only if they came with some form of boost from the factory. Making power Naturally aspirated on an F20 or F22 without the addition of boost is futile on a limited budget unless you want to do some crazy Individual Throttle Body setup and even then the power increase is pretty much always less than 50 HP and TQ. So with gearing in mind he came to the conclusion that the J32 was the engine for him. 
Stop by regularly for updates, pictures, and eventually videos as this will be updated here regularly!

October\'s feature is on an AP1 S2000 that has the Forged Performance Turbo Kit. List of mods from the owner, Marc: PROPULSION: F20C stock engine Hondata Kpro for management unit Koyo radiator with Spoon Type F cap Aeromotive Stealth 340 lph fuel pump Injector Dynamics ID1000cc Precision Billet 6262 turbo journal bearing .82ar Forged Performance customized equal length turbo manifold with ceramic coated in bright silver Forged Performance 3\" downpipe ceramic coated and fully wrapped with thermo-tec Forged Performance chargepipes powdercoated in wrinkle red Forged Performance intake pipes powdercoated in wrinkle red Forged Performance customized 3 inch pipe all the way to Apexi\'s 80mm dual exhausts system Forged Performance customized intercooler rated up to 800hp K&N dry flow filter Tial 50mm red anodized blow-off valve Tial v44mm wastegate Proflow Design rebore throttle body BRMS coolant and catch can combo Spoon thermostat and thermo switch Samco radiator hoses Alloycraft cooling plates in wrinkle red PuddyMod stage 4 differential with Quaffe lsd Hasport differental mounts with race version urethane inserts Drive Shaft Shop level 2.9 half shaft axle Spec 11.5lbs lightened flywheel with disc that can be replace Spec heavy duty pressure plate crossdrilled Spec stage3+ carbon ceramic full faced disc ATP red turbo blanket STANCE: Bilstein coilover PSS9 Spoon X-brace RESISTANCE: Wilwood 6 pot with 14inch crossdrilled and slotted rotors for the front Wilwood 4 pot with 13 inch crossdrilled and slotted rotors for the rear Wilwood polymatrix brake pads Amsoil series 600 brake fluid Goodrich Stainless brake lines WHEELS & TIRES: Work Meister S2R 18x8 front wheels [+52 offset] and 18x9 rear wheels [+63 offset] Bridgestone Potenza RE760 225/40/18 front tires Bridgestone Potenza RE760 265/35/18 rear tires H&R 3mm spacers all around EXTERIOR: Upgrade to Ap2 front bumper Mugen front lip spoiler Feel\'s sideskirt Feel\'s rear valance OEM ap1 rear spoiler OEM hardtop NRG carbon fiber hood dampers Hella twin red horn INTERIOR: Alpine deck JL audio 6.5 two way front speakers JL audio front tweeters Rockford Fosgate 150 watts amp to drive the front Rockford Fosgate 400 watts amp to drive the sub Escort 8500 radar detector Garmin nuvi 150 gps Clifford alarm with motion detector AEM Uego wideband gauge Autometer analog boost gauge PROPS: Forged Performance CT Auto Body

TRACKFORGED Facebook Page