The New Tracfone Nokia 2126i Single Rate Cell phone is a great deal. The Nokia 2126 has been one of the best Tracfones available for several reasons.
What is the difference between a Noki 2126 and a Nokia 2126i?
There are two main differences. First of all the New "i" model is a single rate phone. This means that anywhere in the US that you make a call on your Tracfone you will be charged one unit per minute. The older 2126 model was not a single rate so when you were roaming you would pay 2 units per minute of use when you were out of your local calling area.
Texting with the 2126i
The other difference with the 2126i is when you text with the new model it will cost you .3 units in and .3 units out. The older 2126 charges .5 units in and .5 units out for texting.
One of the Best Tracfones
I have always rated this one of the best tracfones. It is small enough to easily fit into a pocket and purse. It has a very long battery life. I used one for a few months and I only had to charge it every 7 to 10 days. The little LED light works very well and is quite handy.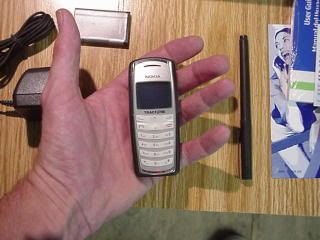 Tracfone Nokia 2126i Single Rate is a CDMA Phone
Tracfone does not own a cell phone network. They buy minutes and network time from all the major cell phone companies. The CDMA phones from Tracfone will use the Verizon, Cell one, Alltel, US Cellular network. If one of these networks works well in your area this phone will work well also. If you live in an area that is well covered by AT&t (Cingular) and Verizon, Tracfone will normally only sell phones that work on AT&T. You can purchase a CDMA phone and still get a local number if Verizon or Alltel work in your area, you just won't be able to buy it from the Tracfone website.

How to buy a 2126i
So far I have only seen the 2126i in retail stores. I have gotten them at Safeway and Wal-Mart. The website does nothave the single rate 2126i yet. I have not seen any refurbished Tracfone 2126s that were the new "i" model either. The Tracfone Nokia 2126i should be available soon from Tracfone.com.
How to tell a 2126 from a 2126i
The Tracfone Retail package on the back states "Nokia 2126 CDMA" or "Nokia 2126i CDMA" in bold letters on the back of the package.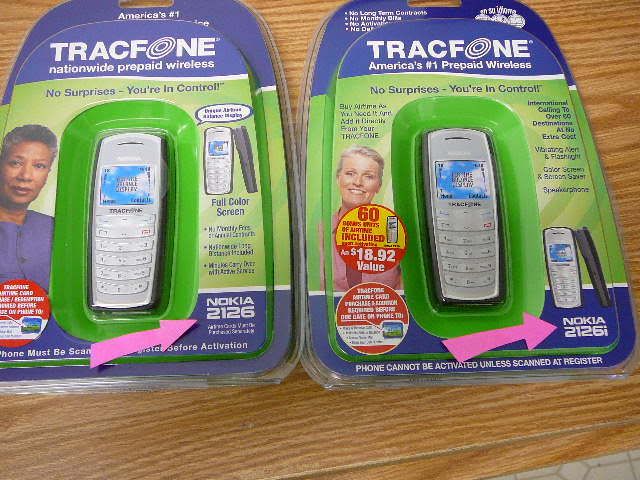 Buy a new Tracfone at Tracfone.com
Nokia 2126i Single Rate link to Tracfone Tips Home