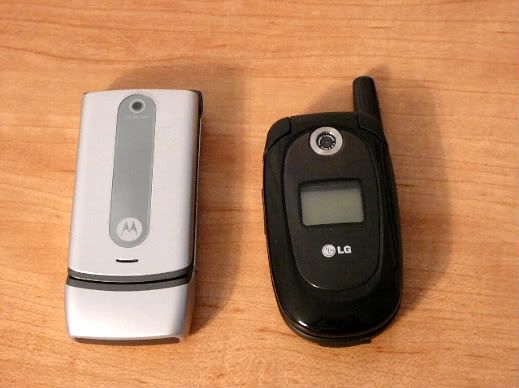 The Tracfone LG CG 225 Camera Phone is the latest offering from Tracfone. The Motorola C261 is no longer the only Tracfone Camera Phone. The tiny folding GSM LG CG225 camera phone that works on the AT&T (Cingular) network and is a welcome addition to the Tracfone Stable. This will be the most expensive Tracfone for a while but I believe the phone is still the best Tracfone phone deal.
LG 225 is only offered with Tracfone Double Minute card.
The LG 225 camera phone is only sold through the TracFone.com
website at this time and it is $79.95 including 20 minutes and a double minute card is automatically installed when you activate it. The included Double minute card makes this phone a great bargain. Normally this card is $50 to add to your phone. If you buy $30 or larger cards for this phone you will be paying 12.5 cents a minute or less.