Tracfone is now offering a couple of phones with DMFL installed. This is the only way to buy a Tracfone. When you buy a DMFL Tracfone you will always get two times the number of minutes on the minute cards you add to your phone. You will get 120 minutes for the 60 minute card, you will get 500 minutes for the 250 minute card.  This will make your cell phone useage much more affordable.

You will also get the bonus minutes if you use Bonus Codes.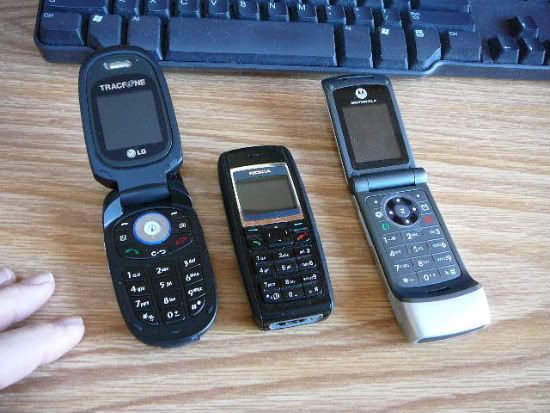 TracFone LG 225, Net10 Nokia 1600 and  Motorola W370 
Buy the TracFone Lg 225 Camera phone
The Tracfone LG 225 Camera phone comes with DMFL alread installed. This is a great little camera phone also.  This phone is the nicest TracFoneoffered and the only folding camera phone.  I like folding phones because they don't accidentally dial out from bouncing around in my pocket.
Do not buy a Tracfone without DMFL
Do not buy a TracFone that does not come with the DMFL already added. The DMFL card normally sells for $50 and you can usually purchase a phone with DMFL for $50.
Buy the Track Phone Motorola W370
This phone with DMFL is now on sale for $50. This is a great phone and it comes with DMFL.
Buy the TracFone Lg 3280with DMFL

In some areas of the country the Motorola W370 is not available. Tracfone is offering the LG 3280 with DMFL in those areas at this time. They are also offering it without DMFL for $10 less, do not buy the LG 3280 that does not come with DMFL.
Tracfone charges .3 units per text sent and received on most of their newer phones.  Some of the older phones charged .5 units.  With DMFL your texting is half price also.  
When you are looking at the phones for sale on the Tracfone website do not fall for the free phone deal with a phone that does not have DMFL. Only buy the Tracfone that comes with DMFL. I hope this helps. Buy an LG 225 phone at TracFone and get $30 off, plus double minutes, an accessory kit and free shipping!