The New Net 10 LG 200C Cell Phone is now available in some areas. This is a new phone for Net10 and a change. The Net 10 LG 200C Cell Phone is a CDMA phone which works on the Verizon, Alltel, or US Cell networks.
For the first few years Net 10 only offered GSM Cell Phones. The GSM phones work on the AT&T (formerly Cingular) network and the T-Mobile network.

My Lg 200C
I have been using the new Net 10 LG 200C Cell Phone for the last couple of months. I like it a lot. Mine signed up on the Alltel network but has been roaming to the Verizon network just fine. I live in Montana where we do not have good GSM coverage. This is my favorite prepaid phone. It is compact (no antenna stalk sticking out) and fits really well in my pocket. I like the folding phones because I don't have to lock and unlock my keypad like on a candybar style phone. I carry my phone in my left front jeans pocket all the time.
LG 200c Battery
The battery on my LG 200c has been great. I have gotten up to 8 days on a single charge. It is really nice not having to recharge every other day. My Lg 200c came with a Lithium Ion 3.7 V 800mAh LGIP-431C battery.

Check out all the Net10 and Tracfone
Lg 200c Functions page.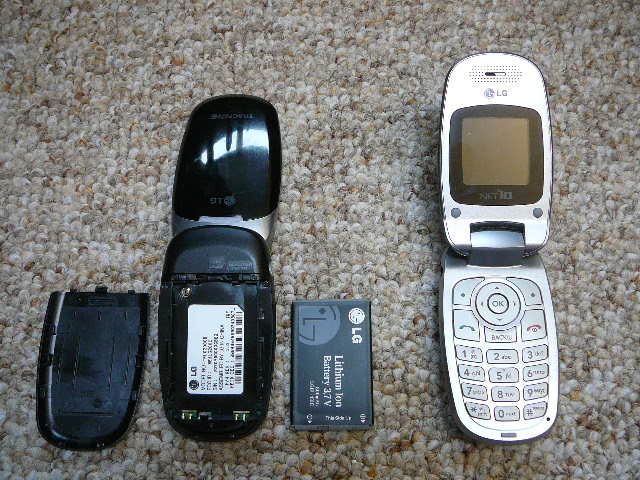 This Photo shows the Lg 200c Back Plate, Rear of phone, Battey, Front of Net10 Lg 200c phone.
Best Deal in Prepaid Cell Phones
Net Ten has the best per minute usage rate of any of the prepaid cell phone companies. The standard 10 cents a minute for as little as $15 a month is the best deal in Prepaid.
The New NET 10 Easy Minute Plan
You can now sign up for the Net10 Easy Minute Plan. This plan allows you to get regular monthly billing through your charge card, Checking account or Debit Card. Cancel at any time for no charge. You can sign up for automatic payment of $15 - 150 minutes, $25 - 250 minutes, $40 - 400 minutes or $75 - 1000 minutes. You can change between the plans for no charge.
If you use a lot of minutes sign up for the $75 plan and get the 1000 minutes for 7.5 cents each and then move to the $15 monthly plan until you get low on minutes.
Phone Sale at Net10! Save $10 on several models for a limited time!
Car Charger for LG 200c
If you need to charge your phone in your car it is better to buy a power inverter for your car an plug your outlet charger into that than to buy a car charger. If you buy a different brand of phone in the future you will still be able to use the plug in converter.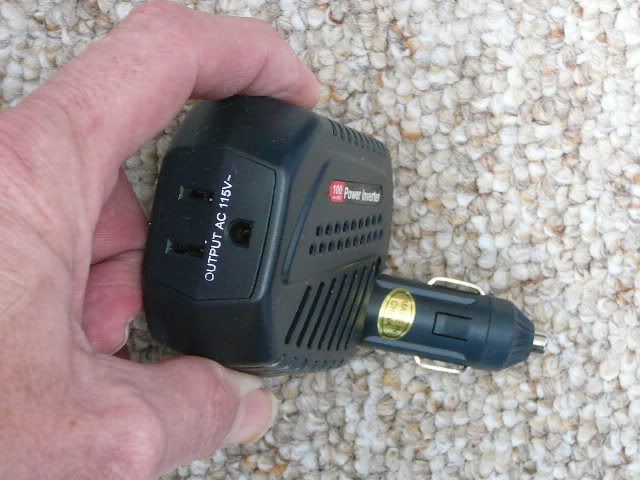 This is the $20 power inverter I use for a car charger.  Plug in your normal outlet charger into this.

Best Deal on Net 10 LG 200c
I stop by my local Walmart once in a while. I am into the Net10 website all the time also. I have usually found the Net10.com website
to be cheaper than my local Walmart. Last week the LG200c on the website was $10 cheaper than Walmart. Remember to buy a minute card when you buy a phone. The 300 minutes that come free with the Net10 phone are added 100 minutes per card to the phone for the first three cards.

Net 10 LG 200C Cell Phone to Tracfone Tips Site Map