Moving around your Motorola C139 Menu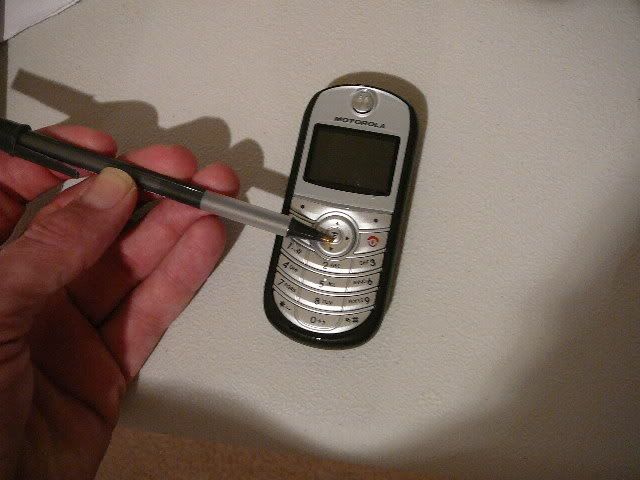 This picture shows the Moto C139 Menu Button.
The Round 4-way Keys around the menu button are used to move up an down in your menu and the left and right arrow are used to adjust the ringer volume and volume on your phone.
The two buttons above the 4-way keys are your Soft Keys. These perform the function that is shown on the screen directly above them.
The Call Button is the button to the left of the 4-way navigation keys.

Turning on the Motorola C139.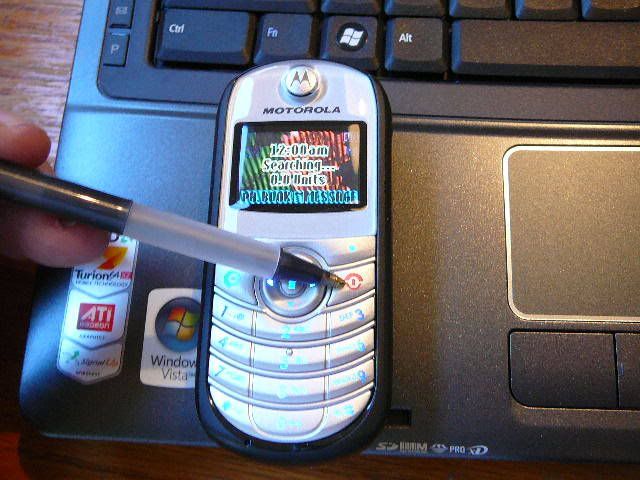 The Motorola C139 Menu Start/End button.

To turn on or shut off your Motorola c139 push and hold the Red button for two seconds. Do the same to turn it off. This is also the end of call key, it will take you back to main menu key from anywhere in the menu.
If you select one of the main menu item here is a list of the Sub menus under each menu item.
Prepaid
Code Entry Mode, My IMEI, SIM Serial Number , My Tel Number, Airtime Tank Info, Airtime Display, Redeem Airtime,
Messages
Create Message, Voicemail, Text Msgs, Info Services, Quick Notes, Outbox, Drafts,
Phonebook
New Entry
Recent Calls
Received Calls, Dialed Calls, Notepad, Call Times,
Games
Spring Ball, Football, Maze,
My Menu
New MyMenu
Ring Styles
Alert, Loud Ring Detail, My tones,
Datebook
Weekly Calendar
Settings
Phone Status, I-Call Setup, Security, Other Settings,

More
Calculator, Exhchange Rate, Stop Watch, Lantern, Fixed Dial, Service Dial, Wallpaper, Screen Saver,
Quick Dial
Quick Dial 1, Quick Dial 2, Quick Dial 3,
Sim App
Unlock
The Sub Menus that are important I have highlited also.
"Settings","Security"
Phone Lock, Lock Keypad, Auto Key Lock, Fixed Dial, Call Barring, SIM Pin, New Passwords
"Settings","Other Settings"
Personalize, Initial Setup, Network, Headset,
Reviews of Tracfone Prepaid Phones
Motorola W370 from Tracfone | Motorola W370 Menu | Tracfone LG 3280 Flip Phone | Tracfone Nokia 2126 | New Tracfone Nokia 2126i Single Rate | Tracfone LG 200c | LG200c Functions | Tracfone Kyocera K126C | Kyocera K126C Manual and Faqs | Tracfone LG CG225 Camera Phone | Tracfone LG 1500 GSM | Tracfone Motorola W375 | Motorola W375 Menu Keys | Motorola W375 Users Guide and Faqs | Tracfone Motorola C139 | Motorola C139 Activation | Motorola C139 Menu | Motorola C139 Assembly | Motorola C139 FAQs |