Motorola C139 Faqs and Users manual to help you use your phone

This is a list of Net10 and Tracfone Motorola C139 FAQs.
How do I turn my Motorola C139 on and off?
Push an hold down the red button, directly to the right of the round four way button,for four to eight seconds.
How do I use my phone as a flashlight?
Click on "Menu" then go up 3 clicks and select "More" click down 3 to "Lantern." Select and your screen will go blank with the backlight on. Click the red End key to go back to the main menu.
How do I use the Stop Watch with Lap timer?
Click on "Menu" then go up 3 clicks and select "More" click down 2 to "Stop Watch." When you want start hit "Start," even if the screen light has gone out and you hit start the timer will start. You can push one of the number keys to turn the light back on. "Stop" and "Snap" are the two options. "Stop" will end the timing session. "Snap" will save the lap time. You can save up to nine lap times. You cannot navigate away from the stop watch and leave it running. If you hit the red end key you will go back to the main menu and the stop watch function will not save the time.
How do I put my name in my Motorola C139 so if someone finds it they can get it back to me?
You can put your name and address or home phone or work phone number on a small piece of paper and then tape it on the back of the phone. Or you can put it inside the case next to the battery.

How do I use the Calculator?

The calculator works really well once you get used to it. Click "Menu" up 3 to "More" select "Calculator". Put the first number in then use the left or right on the 4-way button to get to add, subtract, multiply and click select. Now put the second number in and click select. Your answer is in the window. If you want to clear this number use the left arrow to "C" and hit select. This calculator is fast and easy.
How do I go back to the original Motorola C139 Faqs settings?
As I was writing this article I was unable to my phone to not use the Itap entry. I could go to symbols, numeric, Itap French, Itap Spanish, Itap LA Spanish, Itap English but not back to the standard English Text input. The only way I could get it to go back was to do a "Master Reset". I went to "Settings," "Other Settings," "Initial Setup," "Master Reset" and put in the security code. "1234" is the security code if you have not reset yours. Put this in and you have set the phone back to the original settings. You will not lose your phone book entries with the "Master Reset."
"Master Clear" is right next to "Master Reset" in the menu and will wipe all information you have entered into the phone. "Master Clear" will wipe out your phonebook entries.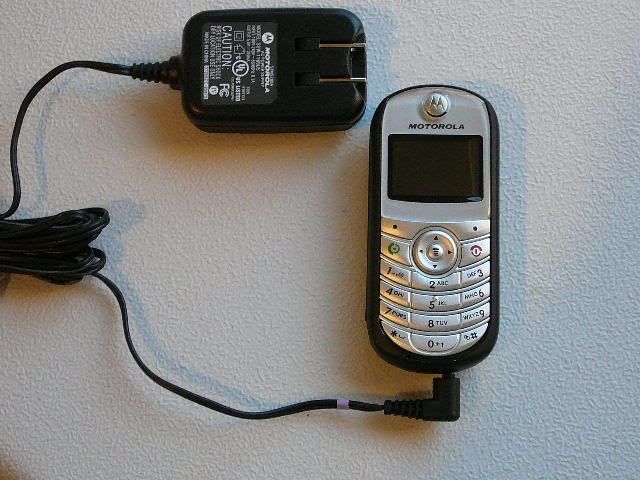 How do I lock my Moto C139 so no one else can use it?
Click "Menu" go up to "Settings" go to "Security" go to and select "New Passwords." The default password is usually "1234". Put in the default password, then your new password, then your new password again. Now set your phone to require the password every time you use the phone. Click "Menu", "settings", "Security", "Auto Key Lock." I set mine to one minute delay so I do not have to put it in if I am making a couple of calls in succession. Now you will have to put in your password --a four number code-- to make a call. This will make your phone worthless if someone steals it. It will also keep other people from burning up your minutes without your permission.
Security Suggestion
I highly recommend that you change the security code on your phone. This will keep someone else from going in and changing it on you. They may just be horsing around but with your own code in there they cannot do it. I would also recommend auto locking your phone.
How do I?
Compare Tracfone vs Net 10 Prepaid Cell Phones
How do I?
Get Net10 Minutes for 7.5 Cents Each?

How Do I?
Get a Motorola phone + 300 minutes for just $49.99 from NET10!
Reviews of Tracfone Prepaid Phones
Motorola W370 from Tracfone | Motorola W370 Menu | Tracfone LG 3280 Flip Phone | Tracfone Nokia 2126 | New Tracfone Nokia 2126i Single Rate | Tracfone LG 200c | LG200c Functions | Tracfone Kyocera K126C | Kyocera K126C Manual and Faqs | Tracfone LG CG225 Camera Phone | Tracfone LG 1500 GSM | Tracfone Motorola W375 | Motorola W375 Menu Keys | Motorola W375 Users Guide and Faqs | Tracfone Motorola C139 | Motorola C139 Activation | Motorola C139 Menu | Motorola C139 Assembly | Motorola C139 FAQs |
Motorola C139 Faqs link to Tracfone Home Page |