Motorola C139 Assembly
Motorola C139 assembly is very simple with SIM Card, Battery and Backing Plate. 
Tracfone c139 assembly is very simple. The first picture shows the phone, the back cover, the Lithium ion battery, and the wall charger.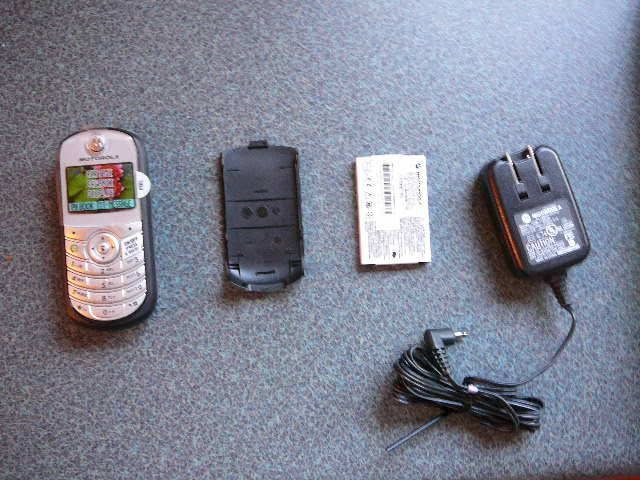 This picture shows the SIM card already installed. Sometimes they come installed, sometimes not. I would have taken it out to show it but I couldn't get enough grip with my fingernails. If it isn't already installed, you install by sliding the sim under the little cover with the dog eared corner matching the phone.
The Motorola C139 and the SIM card have serial numbers. You will need both of these numbers to activate your phone.
The C139 battery has three contacts that need to match the contacts on the phone. Put the top of the battery into the phone and then push the contact end of the battery down until the Battery release button clicks.
I am pointing to the Battery release button. Slide on the back cover and your Motorola C139 assembly is done. The lithium ion battery used in this phone is the 3.6 volt SNN5749A Z6G739EMREFZ.31.
Both NET10 and Tracfone offer this phone.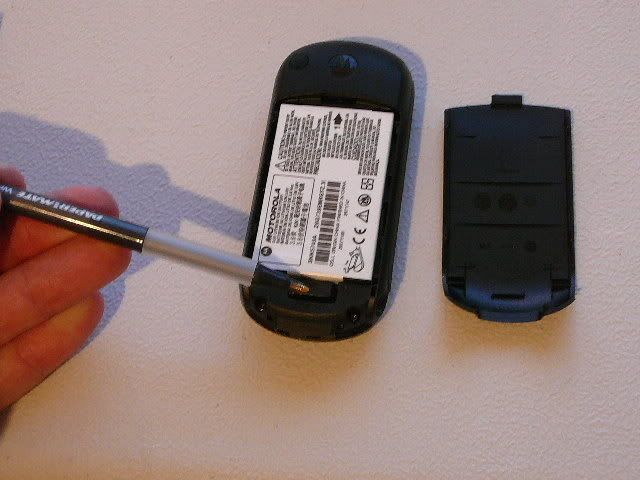 The power cord attaches like this.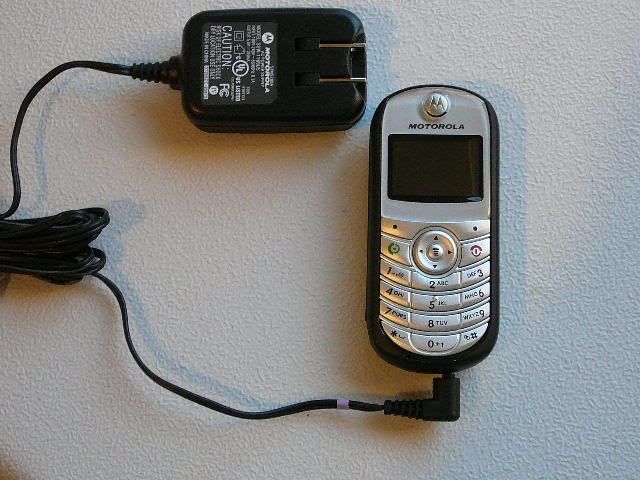 This shows the Power cord attached to the Moto C139. Your Motorola C139 assembly is done.
Motorola C139 Menu to Tracfone Tips Home page
Tracfone Tips Site Map